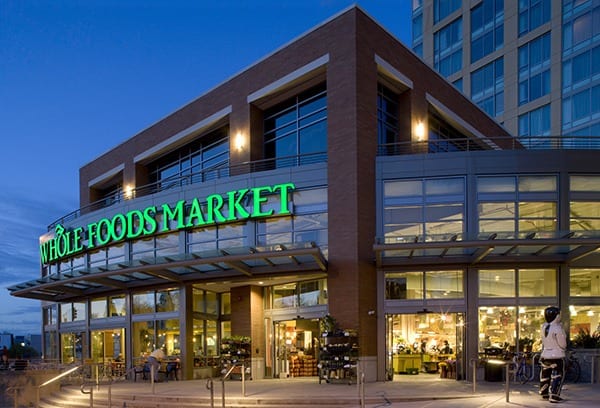 Editor: Vlad Rothstein | Tactical Investor
We are always asked the following question? Why do you cover so many topics if you are a financial site? The simple answer is that everything is interconnected. If you focus on finances only then you are looking at the tree and missing the forest and vice versa. Mass Psychology also known as Crowd Psychology dictates that one should focus on the whole picture as opposed to fixating on one part.  Before we get to the story at hand, the following story might tickle your fancy
Before we continue, we would like to state that we are do not view individuals from China in a negative light. In fact, we have many good Chinese friends and associates. The same applies to any religion. For example, Islam has been the centre of many controversies, and yes there are many dangerous radical Muslims that we believe should be punished brutally with no questions asked for the atrocious offences they have committed. War Between the U.S. & China will Destroy World Economy
Amazon's Purchase of Whole Foods will Transform Grocery and is a death blow for the Food selling sector both organic and non-organic, especially for the small Mom and Pop health store.
Amazon agreed to pay $42 a share in cash for the organic-food chain, including debt, a roughly 27 percent premium to the stock price at Thursday's close. John Mackey, Whole Foods' outspoken co-founder, will continue to run the business — a victory after a fight with activist investor Jana Partners that threatened to drive him from power.
The deal sends shockwaves across both the online and brick-and-mortar industries. Grocery chains plunged on Friday — Wal-Mart Stores Inc. fell as much as 7.1 percent, while Kroger Co. tumbled 17 percent — as investors worried that woes will mount in the increasingly cutthroat industry. Amazon and Whole Foods weren't always seen as obvious partners, but Mackey has been under pressure to find an acquirer after Jana disclosed a more than 8 percent stake and began pushing for a buyout. That prodding irked Mackey, who has referred to Whole Foods as his "baby" and to Jana as "greedy bastards."
By enlisting Amazon, he gets to keep his job as chief executive officer of the grocery chain while giving the stock price a jolt. It jumped 27 percent to $41.98 as of 11 a.m. in New York, bringing it close to the transaction price. Amazon shares gained 2.9 percent to $992.11. Full Story
Amazon's Purchase of Whole Foods will Transform Grocery according to Wired's editor
This is a death blow for the mom and pop health food stores, and in the long run, it is bad for all food based business.  Amazon is going to change the concept of food pricing completely. Whole Foods will no longer be known as whole pay cheque.  Organic Food prices are going to tumble, though the toxic agents like carrageenan will probably continue to trend upwards. Read the label carefully before you buy anything.
This is the start of something bigger. Amazon plans to move into Insurance, Banking, prescription drugs, home mortgages and a host of other areas; if they don't an Asian company such as Alibaba will.
Amazon is also the king of automation, so expect them to fully automate these stores, which means that a cashier free experience is very likely going forward. If Amazon takes this path, it will force other supermarkets to follow a similar model, meaning that the cashier position is nearing its end life.  Street vendors selling fruits and vegetables will face huge competition, and many will go out of business. Keep your eyes on Costco, if it starts to run into trouble, then we suspect that  60%-70% of the current players will not be around in the years to come.
For now,  the Food business industry is going to face a massive change; Amazon is going to create deflation in this sector.  The cost of organic food and regular groceries are all going to drop. Let's not forget the Germans are also coming to town, so we have the perfect set up for a massive price war.
Other stories of Interest
How to build wealth in 6 steps  (March 28)
Religion is a dangerous tool that is used against the masses with deadly precision Video (March 24)
The difference between great and mediocre comes down to freedom (March 24)
Fake News is only Real News for Stupid People  (March 20)
Random Musings-Stock Market Crash or Stock Market Crap (March 20)
Another Name for Fake News Is Misinformation  (March 20)
Be wary-VPNs are purposely leaking your IP address & personal data (March 18)
The end of religion-Could New Discoveries upend religion (March 2)
American dream is nothing but the American Nightmare (March 2)
The misunderstood differences between light and darkness (March 1)
Why Contrarian Stock Market Investors nearly always lose  (March 1)
Far right parties gaining momentum worldwide (Feb 25)