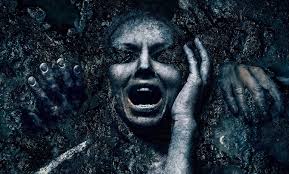 Far Right Politics
Right-wing parties are gaining momentum all over the world, and our proprietary V-indicator that measures volatility as related to markets and human emotion is now at an all-time new high with a reading of  5600.  When we launched this indicator, years go the readings were back in the 300 ranges.  This further cements the argument that the central driving theme in the world (and not just the U.S) is going to be to "polarise the masses".  Do not become part of the crowd for they are going to go insane and lose a lot in the process; you, on the other hand, could stand to benefit tremendously provided you do not lose control.
Geert Wilders from the Far-right movement continues to lead the polls in the Netherlands further confirming what we stated in 2015, last year and this year. This is a very powerful trend, and like it or not it is gaining traction. No matter how loudly the opposition screams, it is not going to stop this trend.
Far Right Politics Gaining Momentum In The Netherlands
The latest weekly poll shows that Mr Wilders is set to win 30 of the 76 seats needed to form a coalition government. The poll found the VVD is on course to win just 24. Mr Korteweg warned that Mr Wilders' victory could lead to a long, drawn-out coalition process, eventually resulting in an unstable coalition.
"It creates a political problem because the alternative coalition will in all likelihood include no less than five parties," he said. He said that it is not inconceivable that the coalition could fall apart soon after, sparking fresh elections in the Netherlands. Mr Wilders' anti-Islam and Eurosceptic rhetoric is resonating with Dutch voters due to the migrant crisis, the terror threat in Europe and ongoing eurozone woes. Full Story
France and Far Right Politics
Moreover, in France from nowhere the far-right movement of Le Pen is gaining momentum at a devastatingly rapid pace
A new poll published on February 14 has found that Marine Le Pen is continuing to increase her lead and now stands to win 27 per cent of the first round of voting. Emmanuel Macron is set to come in second place with 22 per cent, with Francois Fillon in third place according to the poll by PrésiTrack OpinionWay / ORPI for Les Echos and Radio Classique. Benoit Hamon is predicted to come in fourth place with 15 per cent. Despite Ms Le Pen's clear lead in the first round of voting, the survey found that she will likely lose in the second round. Full story
Trump and Far Right Politics Movement
That is what they said of Trump, Wilders and now Le Pen. Who knows if she will win or not, but the trend is in favour of such leaders, so the odds favour her or someone like her. Watch the situation from a distance no matter how tempted you are to be drawn in. The top players are counting on you to jump in and fight like there is no tomorrow. The game is rigged, and you have all the control in the world, but the majority fail to see this. This is a ruse to trigger the masses and as we have stated the masses will always lose.
Observe and try not to interact; finally, understand that you should not oppose this trend for you cannot; a trend in motion is unstoppable, and this is a very powerful trend. Sadly, everything we predicted years ago when we first made these predictions is coming to pass. We use the word sadly, for we would love to be wrong, but it looks like we are out of luck. Now the trend is in motion, and it will stop only when it has run its course.
Random thoughts
Everything is connected you just need to spot the pattern.  Free market forces ceased to exist after 2008; the markets were never free, but any remnants of freedom vanished after the Fed decided to prop the markets indefinitely by forcefully maintaining an ultra-low rate interest rate environment.  All the information today is manipulated; from the food, you eat to data you are provided.  If you are aware of this, you can plan accordingly. Identifying the problem is over 80% of the solution, and this is why most people do not know what to do because they do not understand the problem. Now you know why we are the only financial website that covers such a wide array of topics that on the surface appear to be unrelated but are in fact, deeply interwoven.  Mass psychology is a very powerful tool, and if employed correctly can help you spot the abnormal levels of manipulation, the masses are subjected to. We strongly recommend that you take a look at Plato's allegory of the cave.
Other Stories of Interest
BIIB stock Price: Is it time to buy
Stock Market Forecast for Next 3 months
Next Stock Market Crash Prediction
Dow theory no longer relevant-Better Alternative exists
Fear equates to Stock Market Buying Opportunity