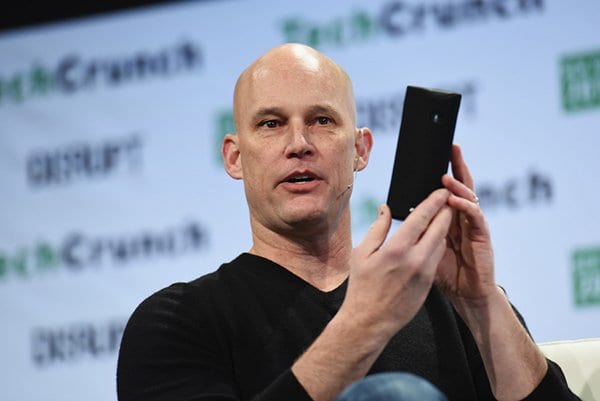 Editor: Philip Ragner | Tactical Investor
Amazon's Alexa Is KILLING It's Competitors
Sitting atop CNET's list for the best smart home devices for 2016 was Amazon's Echo, edging out competitors like Nest, Phillips, and other top producers. Alexa even took home the top-spot at the 2016 Consumer Electronics Show, leading major tech website Wired to run the headline: "Alexa Just Conquered CES. The World Is Next." Alexa's praise isn't solely relegated to techies and those within the industry, companies like Ford and LG unveiled new products with Alexa integration last year.
Experts say that Amazon was able to maneuver itself into the top spot by not overselling its Alexa, as Apple repeatedly did with Siri, Business Insider reports. Instead of selling the Echo as a device that was more than just a speaker, Amazon marketed the Echo as a speaker with a few smart voice commands built in. Overtime, as Siri let consumers down and positive press spread about Amazon's alternative, the online retailer carefully added new sets of capabilities to Alexa. Today, Alexa boasts thousands of commands that allow it to: order its owner an Uber, order products from Amazon.com, or even read the day's news.
"Echo and Echo Dot were the best-selling products across Amazon this year, and we're thrilled that millions of new customers will be introduced to Alexa as a result," CEO Worldwide Consumer, Amazon, Jeff Wilke said in a Tuesday press release. "We couldn't have made this holiday season possible for customers without the dedication and hard work of our customer service, transportation, and fulfillment associates along with our carrier partners." Full Story
Amazon's Alexa Is KILLING It's Competitors but advocates raise privacy concerns
Malls are doomed because  Of Amazon?
Between 20% and 25% of American malls will close within five years, according to a new report out this week from Credit Suisse. That kind of plunge would be unprecedented in the nation's history.
In 1970 there were only 300 enclosed malls in the U.S., and now there are 1,211 of them. In fact, despite the recent turbulence in the retail industry, the number of malls open has actually edged higher every year.
If the analysts at Credit Suisse are right, that trend line about to turn — sharply — in the other direction.
The report estimates that as malls close, online sales will grow from 17% of retail sales today to 35% by 2030.
There are also, quite simply, too many stores after years of new mall construction caused a retail bubble. Full Story
Other Articles of Interest
Why contarian Stock Market Investors nearly always lose (Mar 13)
Investors chase UK warehouses on China e-commerce trade (Mar 10)
Could Trump's economic Policies Propel Hated Stock Market Bull Higher  (Mar 09)
Stock Market Crashes-Is Panic Warranted (Mar 07)
May's tough search for trading partners (Mar 06)
Seven finance predictions for 2017 (Mar 03)
Whither the jobs?  (Mar 01)
EU looks to China amid transatlantic trade uncertainties (Feb 28)
Greek Debt And European Disorder (Feb 26)
Introduction to Stock Market Trends and Fake News  (Feb 24)
What a cut to its UN funding does to US leverage in the world (Feb 10)
The power of Trend investing-catch mega trends before masses  (Feb 10)
Brain dead expert states Millennials should prepare for Dow 50K (Feb 10)
Economic recovery is nothing but a joke so why did Yellen Hike rates?   (Feb 09)
Trump announces Strict scrutiny of visitors from Pakistan  (Jan 27)