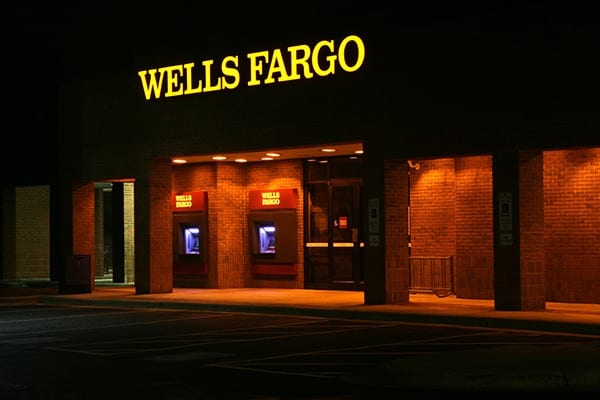 Wells Fargo Fake Account Scandal
This was an abuse of power at the highest level and Wells Fargo should be punished to the maximum extent of the law. Well, apparently, the justice department shared the same sentiment and came to an arrangement of $3 billion. However, this is far from the maximum punishment they could have doled out. Someone should have been pushed into jail, for there is no way such a big scam could have taken place without the top brass knowing.
"This case illustrates a complete failure of leadership at multiple levels within the bank," said U.S. Attorney Nick Hanna. "Simply put, Wells Fargo traded its hard-earned reputation for short-term profits, and harmed untold numbers of customers along the way."
Now for another interesting article at hand
If we look at earnings and the underlying fundamentals, then it is easy to state that the stock market should have crashed a long time ago. Earnings are tepid and in many cases were it not for aggressive share buyback programs the outlook would look even more terrible. Regarding the economy, it is the strong stock market that helps support the illusion that the economy is doing well.
Unofficially the unemployment rate is north of 20%. Why the huge discrepancy;  the BLS (Bureau of Labour statistics) does not count individuals who have given up looking for a job even though they are unemployed. This paints a false picture of what is going on; many people are demoralised after trying in vain to land a new job that they have just given up.  
Hot money is supporting the market, and the Fed will not stop supporting this market because it is the only factor that promotes the illusion of a healthy economy
This is still one of the most hated bull markets of all time- the crowd has not embraced this market, and no bull market has ever ended on a sour note
There is a massive amount of cash sitting on the sidelines; $50 trillion to be precise and this clearly cements the view that the crowd is far from euphoric. Until the masses are jumping in Joy, it is highly unlikely that the stock market will experience a crash Super Rich Sitting On Cash; Dow Will Soar Not Crash
Other stories of Interest
Tactical Investor Election Polls-Updated Constantly Until Election day
Trump Trumps Clinton in second Debate (Oct 20)
Italy's black economy-including Mafia-worth 13 per cent of GDP (Oct 18)
China targets Muslim parents with religion rules in Xinjiang (Oct 12)
The American Way (Oct 12)
Consensus- Trump wins debate- media lose along with Hillary (Oct 12)
Sophie Gregoire Trudeau to open TSX on Tuesday to mark International Day of the Girl (Oct 12)
Samsung says Galaxy Note 7 phones should be turned off (Oct 12)
As Hurricane Matthew moves out Zika could move in  (Oct 12)
Hurricane Hillary-Tornado Trump (Oct 12)