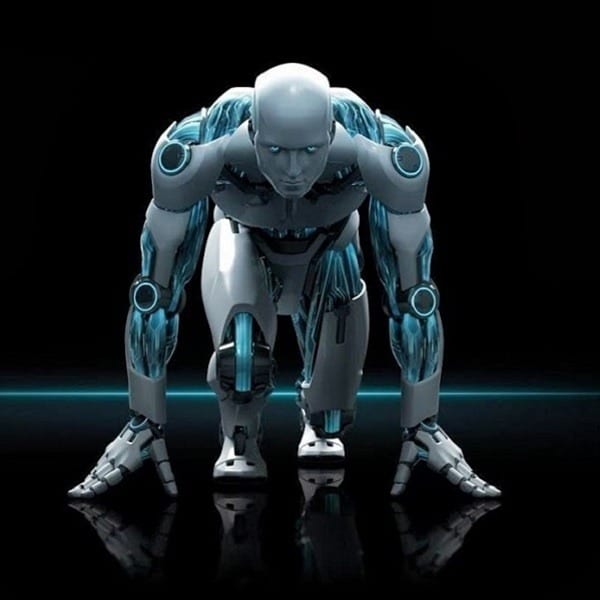 Robot Workforce is supposedly the new workforce of tomorrow
Walmart Store Inc.'s (WMT) store of the future may appear to be scarily devoid of employees. In reality, humans will still work there, but expect to see more robots. In addition to Walmart starting to use 16-foot automated towers to distribute online orders, scan-and-go technology to replace cashiers and digital screens to answer customers' questions, it may eventually deploy robots to handle inventory.
"One thing is for sure, employees will be in different roles," Greg Foran, president and CEO of Walmart, said in response to a question posed by TheStreet on Thursday, Aug. 17 during a media call. "Do I want to have a situation where in every Supercenter I've got a team of associates out in the back of the store unloading a truck? No." Full Story
Have you noticed how the headlines are gaining traction in terms of robots and their impact? Proof again that the news follows the trend.  In the months and years to come, you will see such headlines with increasing frequency. The race to cut costs is now a new trend in motion, and the biggest expense for any business are the "humans".  Corporate officers and upper management might think they are immune, but they are going to be targeted with lethal precision in the years to come.
Other Articles of Interest
Stock market Crash Myths and Realities  (Jan 3)
Bull-Bear Markets & Arrogance   (Jan 1)
Will The Stock Market Crash In 2018  (Dec 11)
Has US Dollar Finally Hit Bottom    (Dec 6)
BitCoin Has Done What Precious Metals Never Could  (Dec 4)
Experts Making Stock Market Crash Forecasts usually know nothing  (Nov 17)
1987 stock market crash anniversary discussions- nothing but rubbish ( Oct 24)
Dow 22K Predicted In July 2017; Next Target Dow 30k? (Oct 15)
Anxiety and Greed Index Don't Support Stock Market Crash  (Oct 14)
Fed States Inflation is not an issue?  (Oct 13)
Is Bitcoin a Bubble or Good Investment?  (Oct 9)
Stock market crash; best time to buy stocks   (Oct 6)
Nasdaq's Achievement Topples Stock Market Crash Argument  (Oct 5)
Stock Market Crash 2018; Another Buying Opportunity  (Oct 5)