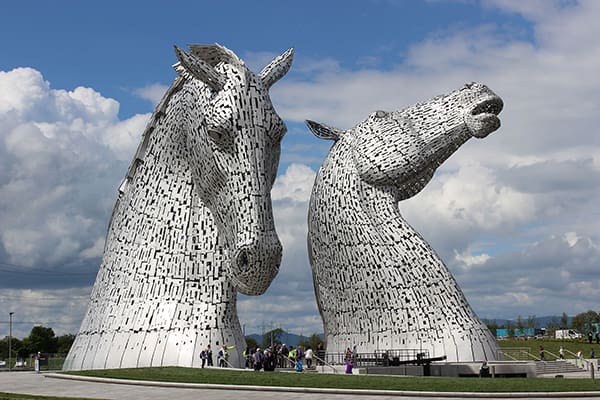 Editor: Philip Ragner | Tactical Investor
UK economy resilient
Britain's economy remained resilient at the end of last year according to the latest official figures despite the surprise vote in June to leave the European Union. However 2017 looks likely to be more difficult.
Manufacturing output jumped by 2.1 percent (4.0 percent year-on-year), though that was mostly due to the often volatile pharmaceuticals sector. Construction enjoyed a better than expected 1.8 percent improvement.
But analysts said economic growth is expected to slow this year as rising inflation hits consumer's spending power.
In addition the prospect of difficult Brexit negotiations with the EU will deter companies from making long-term investments.
Manufacturing, construction and goods exports all ended 2016 strongly. Read our full summary https://t.co/PKKXSoI28d

— Office for National Statistics (@ONS) February 10, 2017
Commenting on today's short term indicator data, senior statistician @StatsKate said: https://t.co/rVpfAmilUQ pic.twitter.com/P138aN57sX

— Office for National Statistics (@ONS) February 10, 2017
Trade deficit
Separate figures from the ONS showed Britain's trade deficit fell in December.
The ONS said the improvement was largely to due to exports of erratic items such as gold and aircraft parts and there was little evidence that the fall in the value of the pound since the Brexit vote was helping bring down the trade gap.
Excluding the volatile erratic items, Britain's goods-trade deficit widened in December. Full Story
Britain's economy was the strongest among the Group of Seven richest nations last year, confounding predictions of a sharp slowdown following the decision by voters to leave the European Union. But it is widely expected to slow this year as rising inflation eats into the spending power of consumers.
The Bank of England has signalled it is in no hurry to raise interest rates from their record low.
Sterling rose after Friday's data and British government bond futures FLGcv1 modestly extended losses.
"While industrial production and manufacturing output has proved resilient into the end of 2016, its sustainability over 2017 is in question," Barclays economists Andrzej Szczepaniak and Fabrice Montagne said in a note to clients.
The main driver of Britain's growth since in recent years has been the dominant services sector. Full Story
Other Stories of Interest
North Korea fires ballistic missile in test for Trump (Feb 13)
Brexit bill backed by British parliament (Feb 13)
12 top Republicans backed by Soros in 2016 (Feb 13)
Soros pledges 10M to fight hate crimes from Trump's incendiary rhetoric (Feb 13)
George Soros loses 1 billion betting Trump would tank markets  (Feb 12)
Trump gives military 30 days to devise new plan against ISIS (Feb 8)
Root-Trump Off to an Exceptionally Conservative Start (Feb 8)
Timeline-Trump's Involvements in Russia (Feb 8)
Trump slams EU migration policy (Feb 5)
Trump to welcome Modi to US-White House says (Feb 2)
Gold Market Finally ready to breakout? (Feb 1)