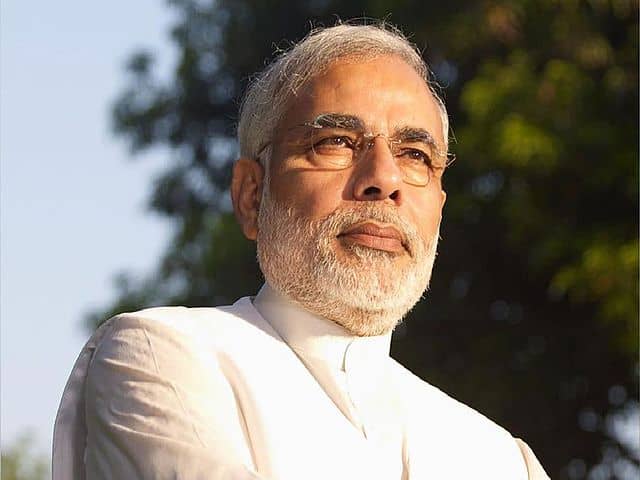 Editor: Johnathan Meyers | Tactical Investor
Trump India trade Dispute
New Delhi's proposed tariff hikes on 29 U.S. products — including almonds, apples, walnuts and certain stainless steel products — are worth $241 million and were meant to go into effect on Aug. 4.
But Prime Minister Narendra Modi's government decided last week to delay the hikes, and may postpone tariffs until next month amid ongoing negotiations with U.S. officials, according to local news outlets.
If the two countries cannot reach a deal, New Delhi's tariffs will go ahead as planned — a move that could push Washington to respond with India-specific actions, similiar to what it's done with China. That, in turn, could spell trouble ahead for Modi as he campaigns for re-election next year, analysts say.
If the White House turns its attention to India's biggest exports to the U.S. — such as diamonds, seafood, auto parts and medicine — that could be risky for Modi and the Indian economy, said Amitendu Palit, a senior fellow specializing in trade and economic policy at the National University of Singapore. Full Story
Top-Most Priority, Says PM Modi At White House
At their first-ever meeting today, Prime Minister Narendra Modi and US President Donald Trump struck a common note on terrorism, saying eliminating it is among the top-most priorities for the two nations. In a joint briefing with President Trump after a one-on-one meeting and delegation-level talks at the White House, PM Modi said "We talked about terrorism, extremism and radicalisation and agreed to cooperate on this." Ahead of the meeting, the US State Department had declared Syed Salahuddin, chief of terror group Hizbul Mujahideen, a Specially Designated Global Terrorist in a move that India called a vindication of its stand against cross-border terrorism emanating from Pakistan.
Talking tough on terror, President Trump at the joint press briefing said both nations are "determined" to destroy terrorist organisations and the radical ideology that drives them. "Both our nations have been struck by the evils of terrorism and we are both determined to destroy terrorist organisations and the radical ideology that drives them. We will destroy radical Islamic terrorism," he said.
Foreign Secretary S Jaishankar said the two leaders also called upon Pakistan to not let its territory be used to launch terror attacks. "They asked Pakistan to bring the perpetrators of 26/11, Pathankot and other terror attacks to justice," Mr Jaishankar said. Full Story
Modi in US: Dinner with President Donald Trump
President Donald Trump will host visiting Prime Minister Narendra Modi for a "working dinner" on Monday, the first for a foreign leader at the White House in his five-month term. Trump has hosted dinners for Chinese President Xi Jinping and Japanese PM Shinzo Abe at the Mar-a-Lago golf estate in Florida, but this is the first such dinner at the White House.
Officials, who are keen to portray "good optics" for the Modi visit, are projecting the dinner invite as a reflection of Trump's personal warmth for Modi.
The PM, who is visiting the US for the fifth time in three years, will arrive Saturday evening (Sunday morning India time). Modi arrives to a vastly changed atmosphere from the time he was last in Washington DC, just over a year ago, and this is his first sit-down meeting with Trump. They have spoken thrice since Trump was elected. Their last conversation was a congratulatory call made by the US President after the BJP won the Uttar Pradesh Assembly elections.
Modi will stay at the 200-year-old Willard Hotel, located less than 500 metres from the White House. Full Story
Other articles of interest
Gold Market Finally ready to breakout? Possibly it's putting in a very interesting pattern  (Jan 30, 2017)
Stock Market Bull destined to charge higher or is it time to bail out  (Jan 13, 2017)
Feds Interest Rate stance equates to Rubbish-Economic recovery is illusory  (Dec 24)
Stock Market Bulls, Stock Market fools-Market Crash next or is this just an Illusion  (Dec 21)
Trump Effect Rally-Useless Dow Theory and Stock Market Crash  (Dec 17)
Gold fools-dollar bulls and the long-term outlook for both Markets (Dec 9)
Inflation the Silent Killer Tax that's destroying Middle-Class America (Dec 5)
Dominant Stock Market Trends under President Trump (Nov 22)
Bears State Crude Oil Destined to Crash-Utter Rubbish (Nov 18)
50 Trillion in Cash illustrates Mass Anxiety-Dow Industrials will soar not Crash  (Nov 16)
Trump's victory Does not Sink Global Markets Proving Experts are Jackasses (Nov 10)
Trump-The New Stock Market vix Factor (Nov 6)
Crude Oil Market-Higher prices or Market Crash (Oct 28)
American's fear the Stock Market-Understanding Market Sentiment key to winning  (Oct 24)
Foreign banks Dump whopping 356 billion in US Debt  (Oct 20)
Corporate Americas Share buyback Binge only force Keeping Stock Market Bull Alive (Oct 13)
Stock Market Earnings Recession Nothing to Fear-Market Still Trending higher (Oct 7)