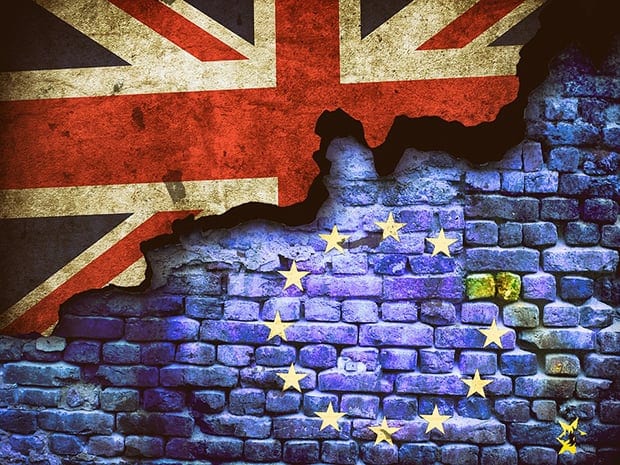 Editor: Johnathan Meyers | Tactical Investor
Brexit: Bill approved after May sees off the rebellion
Earlier, the government won the vote 319 to 303, after assurances were accepted by would-be rebels that MPs would have a meaningful say.
The PM called it a "crucial step" in delivering a "smooth" Brexit.
Mrs May said: "Today's votes show people in the UK, and to the EU, that the elected representatives in this country are getting on with the job, and delivering on the will of the British people.
"Over the next few weeks we will publish more details of our proposed future relationship with the EU in a White Paper, and will bring the Trade and Customs Bills back to the House of Commons.
"But today has been an important step in delivering the Brexit people voted for, a Brexit that gives Britain a brighter future, a Britain in control of its money, laws, and borders."

"There is no change to the fundamental issue here which is the government cannot be forced by Parliament to negotiate something which it does not want to do," he told the BBC's political editor Laura Kuenssberg.

"I believe our role now is to accept their view as expressed in a vote a few hours ago," she said. Full Story
Brexit: what has happened so far?
There is a great deal of work ahead, and the most difficult tasks are still unresolved. If we want to reach a deal in October we need quick progress. This is the last call to lay the cards on the table.
EU leaders also set out their demand for more clarity from London in a four-paragraph statement on Brexit agreed very quickly on Friday morning, after May had left Brussels to return to London. (See 11.58am.) In truth, they were not expecting progress at this two-day summit, which was dominated by the debate on migration. But May is now under intense pressure to ensure that the white paper on Brexit due to be published within the next fortnight provides a basis for kickstarting negotiations on the future trade relationship. Full Story
Other Articles of Interest
Gold Market Finally ready to breakout? Possibly it's putting in a very interesting pattern  (Jan 30, 2017)
Stock Market Bull destined to charge higher or is it time to bail out  (Jan 13, 2017)
Feds Interest Rate stance equates to Rubbish-Economic recovery is illusory  (Dec 24)
Stock Market Bulls, Stock Market fools-Market Crash next or is this just an Illusion  (Dec 21)
Trump Effect Rally-Useless Dow Theory and Stock Market Crash  (Dec 17)
Gold fools-dollar bulls and the long-term outlook for both Markets (Dec 9)
Inflation the Silent Killer Tax that's destroying Middle-Class America (Dec 5)
Dominant Stock Market Trends under President Trump (Nov 22)
Bears State Crude Oil Destined to Crash-Utter Rubbish (Nov 18)
50 Trillion in Cash illustrates Mass Anxiety-Dow Industrials will soar not Crash  (Nov 16)
Trump's victory Does not Sink Global Markets Proving Experts are Jackasses (Nov 10)
Trump-The New Stock Market vix Factor (Nov 6)
Crude Oil Market-Higher prices or Market Crash (Oct 28)
American's fear the Stock Market-Understanding Market Sentiment key to winning  (Oct 24)
Foreign banks Dump whopping 356 billion in US Debt  (Oct 20)
Corporate Americas Share buyback Binge only force Keeping Stock Market Bull Alive (Oct 13)
Stock Market Earnings Recession Nothing to Fear-Market Still Trending higher (Oct 7)