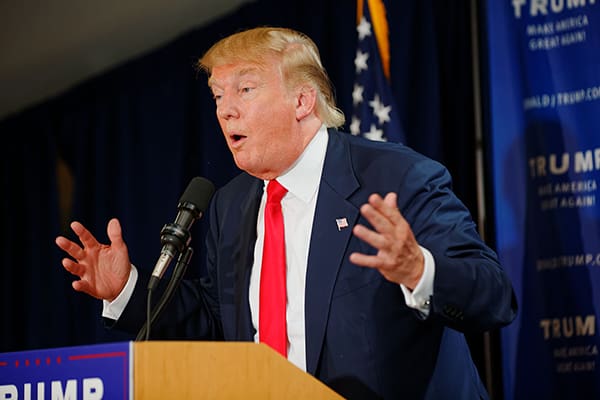 Editor: Philip Ragner | Tactical Investor
The Russia investigation and Donald Trump
To date, Special Counsel Robert Mueller's investigation has swept up four members of Trump's campaign, including three who have agreed to work with Mueller's team as part of a plea deal. Numerous Trump associates had contacts with Russian government officials or business people during the campaign and presidential transition.
As the investigation has unfolded, the Trump team's stories have changed, recollections have been refreshed and government officials have come forward with new assessments of the intelligence.
Spring 2014: A Kremlin-linked company that engages in influence operations, known as the Internet Research Agency, devised a strategy to interfere with the 2016 U.S. presidential election. Its goal was to spread distrust toward candidates and the American political system.
June 16, 2015: Donald Trump announces candidacy for president.
July 2015: Hackers supported by the Russian government penetrate the Democratic National Committee's network, stealing large volumes of data and maintaining access for about a year.
Mid 2015: Thousands of Kremlin-backed social media accounts begin to spread propaganda and disinformation, establishing a clear preference for Trump.
January 2016: Michael Cohen, Trump's longtime lawyer, emails Russian President Vladimir Putin's press secretary Dmitry Peskov about plans to build a Trump Tower in Moscow.
March 19, 2016: The chairman of Hillary Clinton's presidential campaign, John Podesta, falls victim to an email phishing scam. It is believed this is how a group of Russian hackers gained access to his email account.
Early March 2016: George Papadopoulos joins the Trump campaign as an adviser. While traveling in Italy in mid March, Papadopoulos meets a London-based professor whom Papadopoulos understood to have "substantial connections to Russian government officials." Full Sory
I am learning what it is like to be caught up in the Russia witch hunt
Trump, after returning from his widely panned meeting with Putin in Helsinki last week, said he intended to invite Putin to the White House for a follow-up meeting this fall. Given the timing, the announcement surprised White House allies, and even appeared to catch Trump's top intelligence official, Dan Coats, off guard.
White House press secretary Sarah Sanders had said the follow-up meeting was intended to continue "an ongoing working level dialogue between the two security council staffs." The White House repeatedly fired back at critics by saying it was a good idea for the leaders of the two countries to continue to keep talking. Full Story
Other articles of interest
Gold Market Finally ready to breakout? Possibly it's putting in a very interesting pattern  (Jan 30, 2017)
Stock Market Bull destined to charge higher or is it time to bail out  (Jan 13, 2017)
Feds Interest Rate stance equates to Rubbish-Economic recovery is illusory  (Dec 24)
Stock Market Bulls, Stock Market fools-Market Crash next or is this just an Illusion  (Dec 21)
Trump Effect Rally-Useless Dow Theory and Stock Market Crash  (Dec 17)
Gold fools-dollar bulls and the long-term outlook for both Markets (Dec 9)
Inflation the Silent Killer Tax that's destroying Middle-Class America (Dec 5)
Dominant Stock Market Trends under President Trump (Nov 22)
Bears State Crude Oil Destined to Crash-Utter Rubbish (Nov 18)
50 Trillion in Cash illustrates Mass Anxiety-Dow Industrials will soar not Crash  (Nov 16)
Trump's victory Does not Sink Global Markets Proving Experts are Jackasses (Nov 10)
Trump-The New Stock Market vix Factor (Nov 6)
Crude Oil Market-Higher prices or Market Crash (Oct 28)
American's fear the Stock Market-Understanding Market Sentiment key to winning  (Oct 24)
Foreign banks Dump whopping 356 billion in US Debt  (Oct 20)
Corporate Americas Share buyback Binge only force Keeping Stock Market Bull Alive (Oct 13)
Stock Market Earnings Recession Nothing to Fear-Market Still Trending higher (Oct 7)