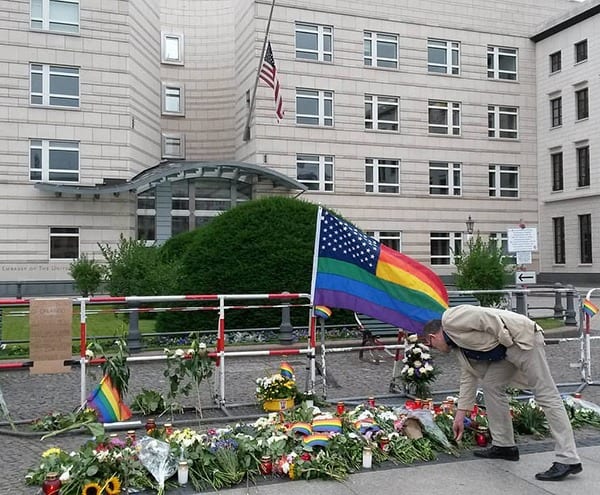 Christmas Markets Berlin Attack
Berlin was on high alert on Tuesday following a deadly truck attack on a Christmas market in the city that left 12 dead and dozens injured. German police were searching for one or more attackers involved in the incident, which the Islamic State has claimed. German Chancellor Angela Merkel described the attack as a presumed "terror attack". Although a Pakistani asylum seeker was taken into custody following the incident, he was later released due to a lack of evidence. Late on Tuesday, the Islamic State claimed responsibility for the attack through the affiliated Amaq news agency.
Security Measures in Place for Christmas Markets
The attack has sparked fear and concern throughout Germany and Europe, leading governments to increase security measures. Christmas markets in Berlin remained shut on Tuesday as the city mourned the victims, while similar events elsewhere in Germany and abroad were subject to stepped-up security measures. Germany's interior ministry has stated that other Christmas markets and large gatherings would not be cancelled, and each location should decide on the appropriate security measures. Full Story
Erecting protective concrete barriers is one option to increase security at Christmas markets, although there are concerns that this could prevent emergency vehicles from accessing the markets if necessary. However, it is essential that knee-jerk measures are not taken and that people do not panic, according to Michael Krzyzniewski, a security expert for significant public events.
Tourists visiting the Munich Christmas market stated that they felt confident with the strong police presence in the city, and similar sentiments were expressed by a stallholder at the Christmas market on Paris' Champs Elysees. In Nice, a Christmas village was mainly empty with extra police personnel on patrol, and in Brussels, no additional security measures were implemented.
Europe's Christmas markets are popular destinations for visitors and shoppers, and although Germany remains the focal point of these markets, hundreds of markets can be found elsewhere in Europe. The attack on Berlin's Christmas market revived memories of previous episodes, such as the bombing plot uncovered in Strasbourg in 2000 and the attack on Bastille Day in Nice in 2016.
The Importance of Maintaining Freedom
Despite the terrorist attack on Berlin's Christmas market, Interior Minister Thomas de Maiziere stated, "We… must not let them take away our freedom". Flags flew at half-mast out of respect for the victims. Appropriate security measures are being implemented to ensure people can still enjoy the festive period without fear of attack. Full Story
Other Stories of Interest
Trump Moment Gathering momentum-Far right Party leading in Dutch Polls (Dec 20)
German Defense Minister Insults Saudia Arabia-Refuses to wear Hijab  (Dec 20)
Muslim group outraged over meme posted on Allen West's FB page-Nobody cares   (Dec 20)