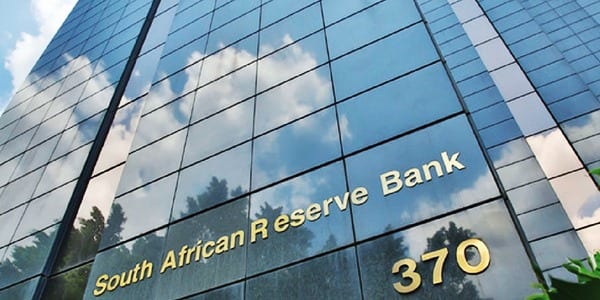 With a slight move lower in consumer price data released Wednesday, the South African Reserve Bank (SARB) is likely to reduce its policy interest rate Thursday, Societe Generale says. SocGen Analyst Phoenix Kalen writes: " … the reserve bank's prudently hawkish rhetoric [has been] espoused over many previous rate-setting meetings. However, we believe the balance of dynamics on monetary policy has shifted distinctly in favour of not merely a rhetorical shift, but of implementing an outright looser policy stance. We anticipate that hawkish rhetoric will accompany the split-vote 25 basis-point rate cut decision… SARB is likely to revise medium-term inflation projections lower. … March and Full Story
Inflation is either edging lower or not increasing in the following countries, Nigeria, China, Japan, South Africa, Australia (while prices rose inflation is still below the 2.2% the central bank seeks), etc.  Given the huge amount of money the Central bankers have injected into the economy, one would expect a much higher rate of inflation, but instead, the inflation is not an issue.
There is something called the velocity of money; the rate at which money is exchanged from one transaction to another.  The velocity of money has been dropping instead of rising; it means that even though a huge amount of money has been created, barely a fraction of this money is turning around.
  The velocity of money started to drop at a faster rate in 2006 roughly the time we bailed out of the housing sector. It then literally dropped off a cliff after the 2008 financial disaster and has not risen since then.  This is one of the reasons the Gold market and commodities, in general, have fared so badly.  We will examine this in more detail in the next update.  The velocity of money also confirms that the Fed is fighting phantom inflation.
Other Articles of Interest
Will The Stock Market Crash In 2018  (Dec 11)
Has US Dollar Finally Hit Bottom    (Dec 6)
BitCoin Has Done What Precious Metals Never Could  (Dec 4)
Experts Making Stock Market Crash Forecasts usually know nothing  (Nov 17)
1987 stock market crash anniversary discussions- nothing but rubbish ( Oct 24)
Dow 22K Predicted In July 2017; Next Target Dow 30k? (Oct 15)
Anxiety and Greed Index Don't Support Stock Market Crash  (Oct 14)
Fed States Inflation is not an issue?  (Oct 13)
Is Bitcoin a Bubble or Good Investment?  (Oct 9)
Stock market crash; best time to buy stocks   (Oct 6)
Nasdaq's Achievement Topples Stock Market Crash Argument  (Oct 5)
Stock Market Crash 2018; Another Buying Opportunity  (Oct 5)
Masses Trained to fear Market Crashes; why not embrace them?  (Sept 27)