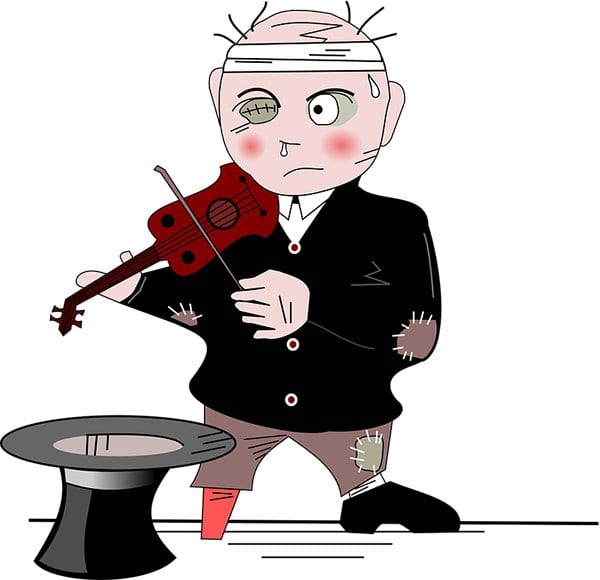 Editor: Philip Ragner | Tactical Investor
Random Thoughts
 If you look at history going all the way back to the Tulip bubble one theme rings out loudly; the experts always claim to know exactly when the market is going to crash. Interestingly these same jackasses had no idea as to when the market would take off, but suddenly they have become experts regarding when the stock market should and must crash. Hidden in this rhetoric is a hidden theme that the masses in most cases fail to spot otherwise, these snake oil salesman would have been out of business long ago; these chaps were wrong so many times that had you listened to them you would have bankrupted yourself several times over.  Note that even a broken clock is correct twice a day, depending on whether you follow standard or military time. Hence even if they eventually get it right, you would have been blown out of the water long time ago. The scary Stock market crash that experts are overhyping
The Retail apocalpyse 
More than 20%, or 26 million Americans, are simply too poor to shop, according to America's Research Group (ARG).
We all know about the 47% of Americans that get government benefits. Politicians, however, largely overlooked another 26 million Americans that are the working poor.
This class works an average two to three jobs and pulls in less than $30,000 of annual income.

What  Is Causing the Retail Meltdown
There have been nine retail bankruptcies in 2017—as many as all of 2016. J.C. Penney, RadioShack, Macy's, and Sears have each announced more than 100 store closures. Sports Authority has liquidated, and Payless has filed for bankruptcy. Last week, several apparel companies' stocks hit new multi-year lows, including Lululemon, Urban Outfitters, and American Eagle, and Ralph Lauren announced that it is closing its flagship Polo store on Fifth Avenue, one of several brands to abandon that iconic thoroughfare.
A deep recession might explain an extinction-level event for large retailers. But GDP has been growing for eight straight years, gas prices are low, unemployment is under 5 percent, and the last 18 months have been quietly excellent years for wage growth, particularly for middle- and lower-income Americans.
So, what the heck is going on? The reality is that overall retail spending continues to grow steadily, if a little meagerly. But several trends—including the rise of e-commerce, the over-supply of malls, and the surprising effects of a restaurant renaissance—have conspired to change the face of American shopping.
The number of malls in the U.S. grew more than twice as fast as the population between 1970 and 2015, according to Cowen and Company's research analysts. By one measure of consumerist plentitude—shopping center "gross leasable area"—the U.S. has 40 percent more shopping space per capita than Canada, five times more the the U.K., and 10 times more than Germany. So it's no surprise that the Great Recession provided such a devastating blow: Mall visits declined 50 percent between 2010 and 2013, according to the real-estate research firm Cushman and Wakefield, and they've kept falling every year since. Full Story
There is no question that the most significant trend affecting brick-and-mortar stores is the relentless march of Amazon and other online retail companies. But the recent meltdown for retail brands is equally about the legacy of the Great Recession, which punished logo-driven brands, put a premium on experiences (particularly those that translate into social media moments), and unleashed a surprising golden age for restaurants.
Finally, a brief prediction. One of the mistakes people make when thinking about the future is to think that they are watching the final act of the play. Mobile shopping might be the most transformative force in retail—today. But self-driving cars could change retail as much as smartphones. Full story
A staggering percentage of Americans are too poor to shop
a new study claims that more than 20 percent of Americans are simply too poor to shop.
These 26 million Americans are juggling two to three jobs, earning just around $27,000 a year and supporting two to four children — and exist largely under the radar, according to America's Research Group, which has been tracking consumer shopping trends since 1979.
"The poorest Americans have stopped shopping, except for necessities," said Britt Beemer, chairman of ARG.
Beemer has been tracking this subgroup for two years, ever since his weekly surveys of 15,000 consumers picked up that 21 percent of consumers did not finish their Christmas shopping in 2014 due to being too busy working. That number grew to 29 percent last year, and Beemer dug in to learn more about them, calling them on holidays. Full Story
Other Articles of Interest
Technica analysis of Stock Trends; Why both Technical Analysis & Fundamentals fail (April 8)
Stock Market Trends-Is the Stock Market Heading for a Crash? (April 4)
Political Polarization: Trump-Brexit win Polarisation Grips Financial advisers (March 31)
War Between the U.S. & China will Destroy World Economy (March 24)
Should you fear Stock Market Crashes -Video  (March 24)
Why you should not be worried about a stock Market Crash Video (March 19)
The scary Stock market crash that experts are overhyping  (March 15)
Stock Market Crash 2017 or Continuation of Bull Market Video (March 15)
Fanaticism-Stock Market Crash 2017 or Continuation of Bull Market (March 15)
Will Trump's economic Policies trigger Crash or Drive Bull Higher- Video (Feb 29)
Could Trump's economic Policies Propel Hated Stock Market Bull Higher (Feb 27)
Stock Market Crashes-Is Panic Warranted (Feb 25)
Stock Market Crash 2017 Video -reality or All Hype (Feb 19)