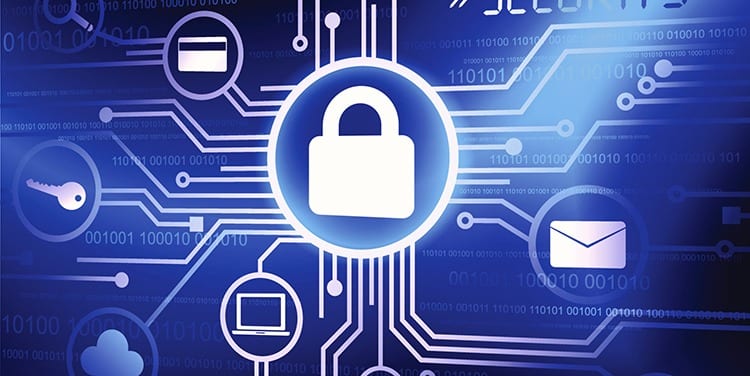 We live in an age where privacy is almost an unheard of concept. The government blatantly disregards all the laws in place to keep them in check, today NSA seems obsessed with finding out what the average Joe is doing as opposed to spending time on issues that really matter.   Now you have to worry not only about hackers but about your own government snooping on you.  However, you don't have to take this sitting down.   We have scoured the net and found a bunch of programs that are must if one is looking to reclaim their privacy.  Best of all, these programs are available to you free of charge. Keep checking this page often as we will continue to add to it; security and privacy are not static issues. Constant vigilance is needed for we live in an age where corporations and governments alike have lost control of what is legal and what is not.

Comodo Firewall
It is one of the top-rated programs out there and has consistently been rated at the top for the past 10 years. The basic version is free and more than enough to provide you with all the protection you need. However, if you are willing to spend a bit more you can get many other features.
Stay safe with the award-winning Comodo Firewall
Identifies and blocks malicious threats.
Defends against inbound and outbound vulnerable threats
Protect confidential data
Alerts user if any suspicious activity is found
Simple configuration
Personalizes security by analysing the user's behaviour
Easy to use graphical interface,
Unique Default Deny protection provides unparalleled protection

Avast Antivirus is the world's number one Anti Virus software
Avast! Free Antivirus is a complete anti-virus package, that is free for registered home non-commercial users. It contains an on-demand scanner with two interfaces (simple for novices and advanced for experienced users), an on-access scanner with Standard Shield (which protects against execution and opening malware programs) and an embedded e-mail scanner which scans incoming and outgoing email messages.avast! Free Antivirus integrates with the Windows Explorer right-click menu and also includes a special screensaver which is able to scan your system while your computer is not in use. Updates are incremental and frequently made available for manual or scheduled download. You will download a 30-day demo, if you would like to continue free usage beyond that time, you`ll need to register from the home page to obtain a free activation key by email.

Surf the web anonymously
With all the tracking programs, hackers, and government snoops around, you need a VPN.  A VPN basically hides your IP and issues a new one. Thus, anyone trying to track you down cannot locate you.  CyberGhost is one of the top VPS because there is no IP leak.  Other so-called top VPN programs leak your IP address so that anyone with knowledge can track you down. The worst part is that many paid programs are actively leaking your IP info.  Cyber ghost is the one program that we know of that does not do this and the basic version is free. For a small charge, you can get the faster version with unlimited data.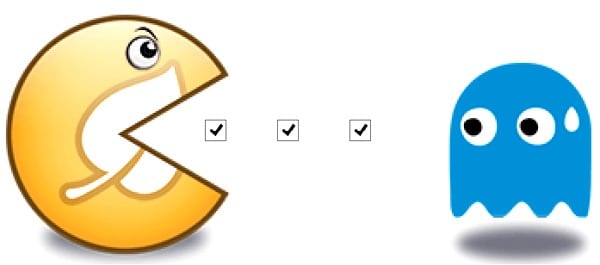 Unchecky
It is a cool program that prevents other programs from sneaking in malware or software you do not want?  It automatically detects if a program is trying to add something else to your download and removes it.
Unchecky is a small tool that can help you prevent accidental acceptance of third-party sponsor offers during software installations. The program runs as a background service and monitors your software installations. If it detects any unrelated offers, it automatically unchecks them for you, so you don't accidentally install any unwanted software. We tested Unchecky with a handful of different installers and it worked particularly well with OpenCandy, AVG and some others (see our screenshots). Keep in mind that there are many different types of third-party offers and installation schemes and Unchecky will not work with all of them – it missed a few during our tests. Nonetheless, Unchecky works well with most of the popular installers and uses very little resources.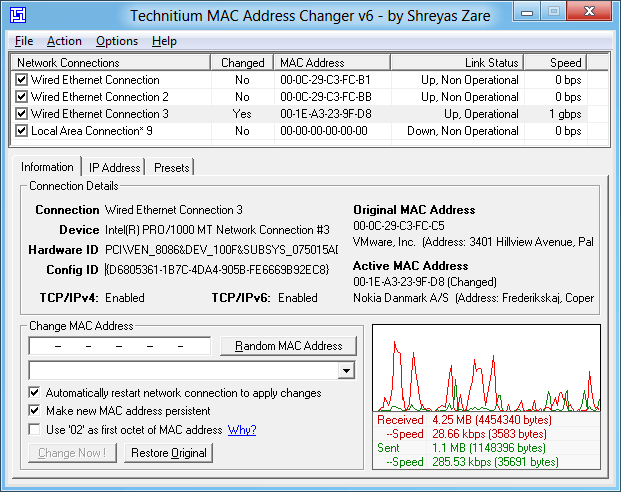 Technitium MAC Address Changer – Hide your Mac-Id address
We recommend this extra layer of security as we live in an age of deceit and distrust. Even if you hide your IP address, your Mac address which is a unique number assigned to each computer can still be seen. The program enables you to change the address at will.  If you use this with the Cyber Ghost, you will be truly anonymous on the net.
Technitium is one of the best MAC Address Changers in the market and it's free. This software lets the users change or mask the MAC Address of the system in no time. The user interface is simple, and the indicators are perfect in indicating the speed, status of each of the network connection. The software allows users the opportunity to change multiple properties of the network adaptor. Each of the detailed properties and MAC Address status of the network is displayed perfectly in the software. The software allows complete configuration of NIC (Network Interface Controller).
The software provides the best MAC Address changes and great additional features. Use the "Random Mac" to change the MAC to any random one. Users can also restore the MAC to the original one. The software is free of cost and is compatible with all windows systems.

Adware Remover
It is hard for us to select which one of the two programs below is better. We use both, but you have to disable one and prevent it from running at startup as they might interfere with each other.  What we do is run one constantly and then run the second one, once a week.
Ad-Aware Free Antivirus + from Lavasoft provides core protection against internet threats. Featuring real-time antivirus and anti-spyware engines, rootkit protection, download protection and web filters for safe browsing, the product gives you the power to protect yourself online. Ad-Aware Free Antivirus + provides complete anti-malware protection, combining Lavasoft's pioneer technology for anti-spyware with traditional antivirus protection.

Malwarebytes
Malwarebytes Anti-Malware combines powerful new technologies built to seek out, destroy, and prevent malware infections.
Malwarebytes Anti-Malware is an easy-to-use anti-malware application available in both a Free and Premium version. The Free version is well-known for its detection and removal capabilities, and the Premium version uses advanced protection technologies to proactively stop malware infections. Additionally, Malwarebytes offers a host of extra utilities as well as an approachable forum community to help you combat any piece of malware that exists in the wild.

Best Search Engine
DuckDuckGo is the search engine that doesn't track you. Our Search & Stories app offers you real privacy, smarter search, and stories that you'll love!  Real Privacy. From funny videos to health and finance questions, searches are a reflection of your personal life. That's why we don't collect or share your personal information.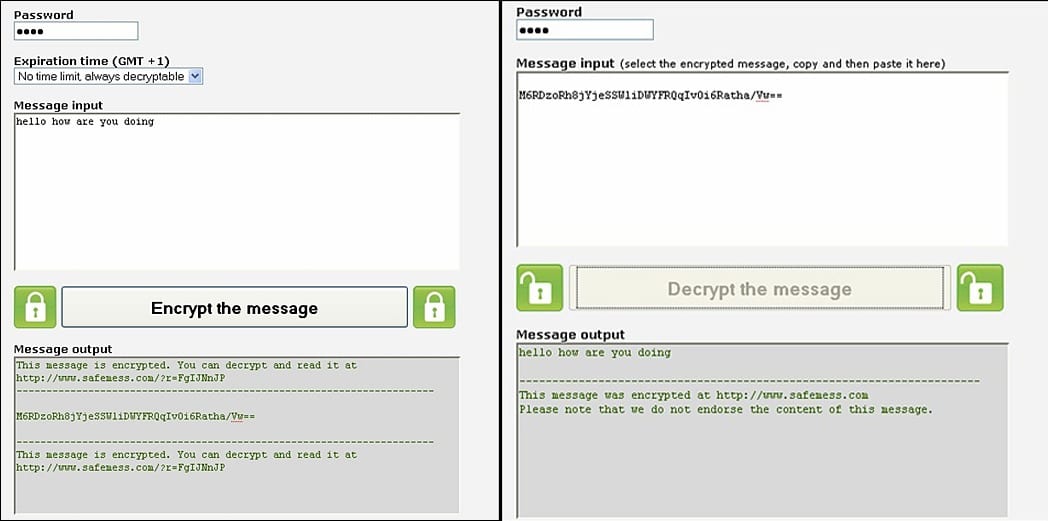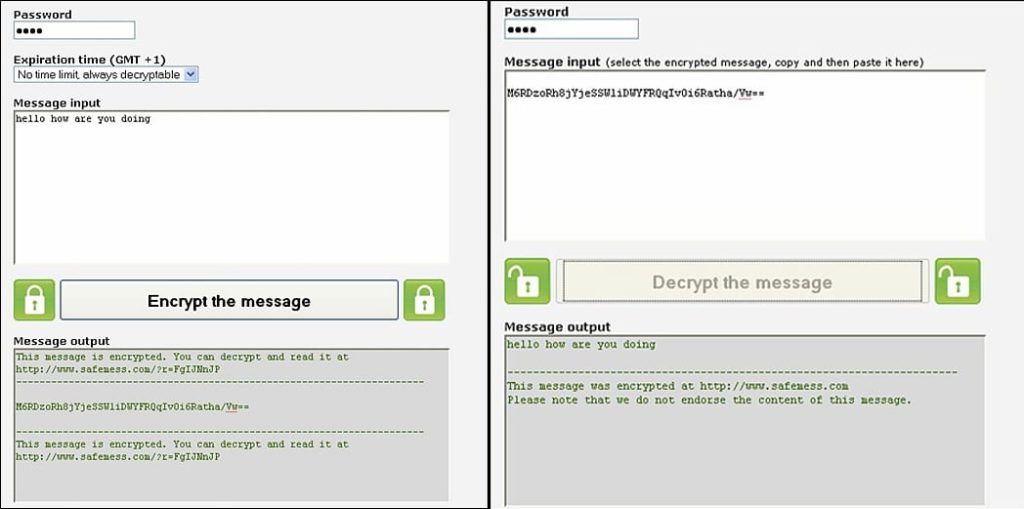 Encryption services
If you want to send a quick encrypted message, then use this service. It encrypts the message and only the person with the passcode can decrypt it.
To send an encrypted message click here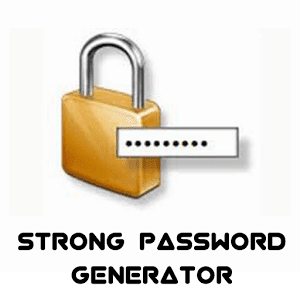 Strong Password generator
Use this free tool to generate incredibly strong passwords that are virtually impossible to hack.  These passwords are complex so you need to create a file to save these passwords (provided below) in and password protects that file or folder. It might seem like a pain in the butt to do this, but in today's world, it is absolutely necessary.  On the bright side, instead of having ten passwords, you could reduce the number to 1 or 2 as the new password is going to be incredibly complex.
Click here to access Strong password generator
Hide, encrypt and protect your files and or folders
You can do something that is truly out of the James Bond movies. First, you encrypt your folders or files and here is an extensive list of programs that are reviewed and suggested for this purpose.
Top 5 best encryption software tools of 2018
If you do not want to go through the whole list, you could use vera crypt (listed below) to start the ball rolling, and then when you have time, do a bit of research to see if there is something better.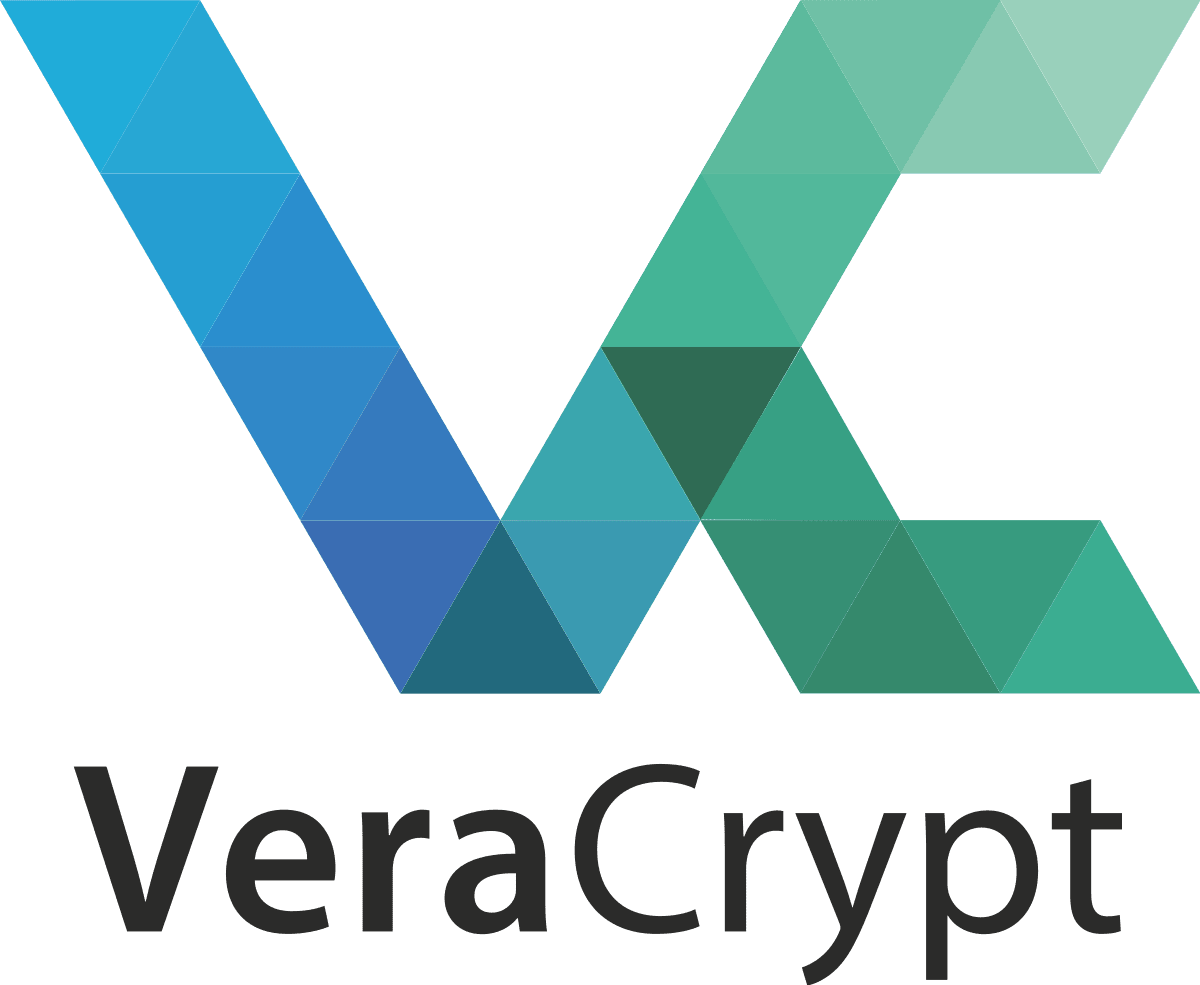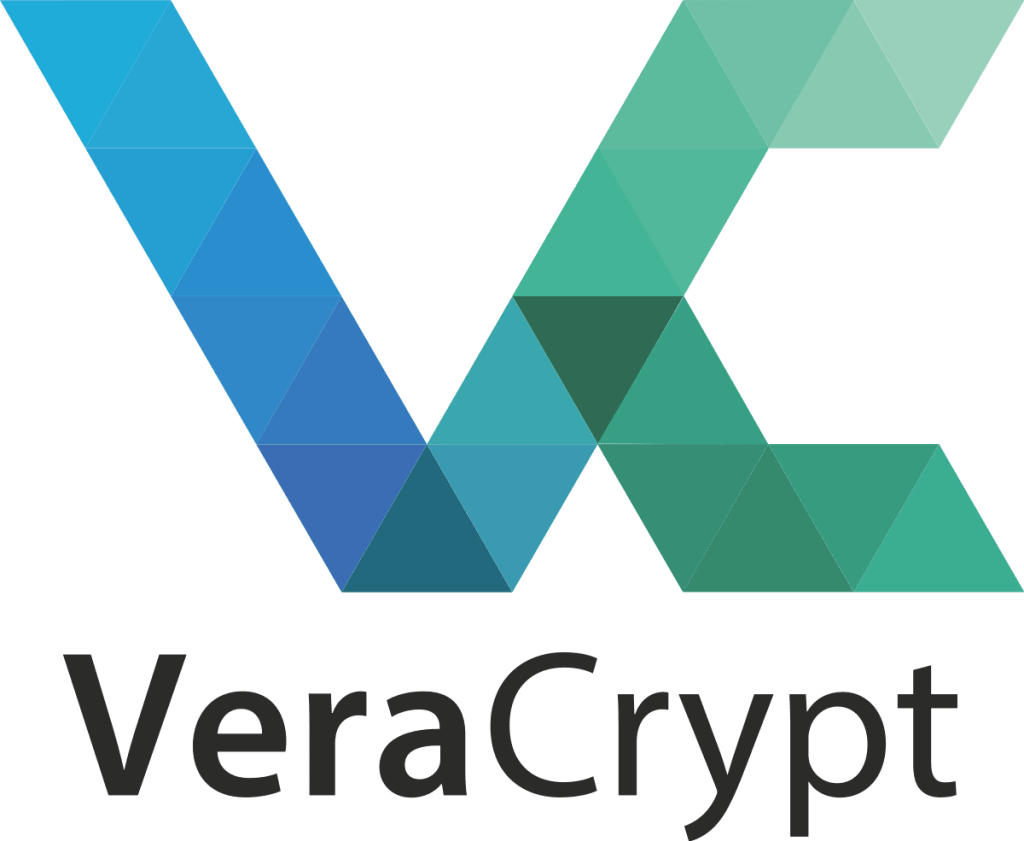 Veracrypt
VeraCrypt adds enhanced security to the algorithms used for system and partitions encryption making it immune to new developments in brute-force attacks.
VeraCrypt also solves many vulnerabilities and security issues found in TrueCrypt.
After you encrypt the file, you can use the program below to hide the folder. This means that no one will be able to see the folder. In order to hack it, they have to see it, if they cannot see it, they cannot hack it. If they manage to find it, they still have to try to break through the strong encryption code that is protecting the program.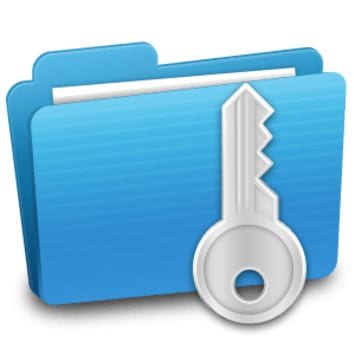 Wise Folder Hider
Wise Folder Hider is freeware. It can quickly and safely hide not only the files/folders on local partitions or removable devices but also USB drives or the files/folders on USB drives. The hidden files/folders will be safely hidden no matter whether the drive is accessed in another operating system on the same computer or reinstalled on another computer. The only way to access hidden files/folders/USB is to enter the valid password(s) correctly. Its double password protection can ensure the absolute safety of your files/folders/USB. Wise Folder Hider is very convenient. You can directly hide a file/folder/USB only by right-click if you don't want to start-up the program. It supports many languages such as English, Chinese Simplified, German, Hungarian, Japanese, Korean, and Turkish.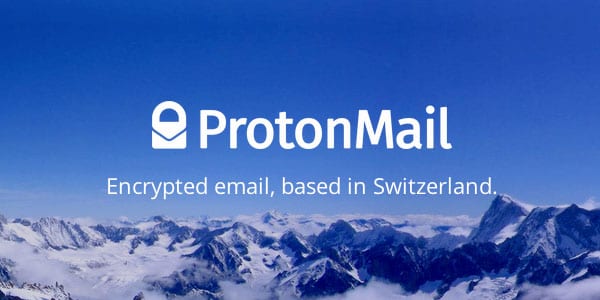 Proton Mail: The Top Rated and most Secure Email provider
Please make a small donation if you choose to use their services; they are really doing a great job of taking on NSA.
A little bit about this email service that was lifted right off their website.
We are scientists, engineers, and developers drawn together by a shared vision of protecting civil liberties online. This is why we created ProtonMail, an easy to use email service with built-in end-to-end encryption and state of the art security features. Our goal is to build an internet that is secure and protects privacy. To accomplish this, we are committed to developing and widely distributing the tools necessary to protect your data online.