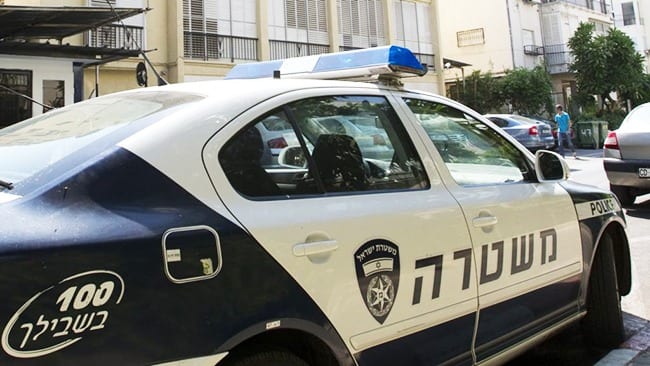 Editor: Johnathan Meyers | Tactical Investor
Tel Aviv prostitution ring
Eleven people were arrested in raids Monday morning for running a prostitution ring in south Tel Aviv, police said.
According to police, the suspects operated a number of brothels in the area around the city's old central bus station.
Among those arrested was the alleged head of the crime ring, whom Hebrew media reports call Tel Aviv's prostitution king."
"These criminals make their fortunes by committing grave criminal offences, and to make matters worse they do this through the cynical exploitation of weak populations," police said. Full story
Seven pimps believed to have forcefully orchestrated a prostitution ring in Tel Aviv using women from Eastern Europe were arrested following an extended undercover investigation, police said Monday.
While details of the case remain under a gag order, the arrests and searches were carried out recently by a central unit of the Israel Police, in cooperation with the Immigration Authority, on suspicion of bringing women from abroad to Israel for prostitution and pimping.
The seven unidentified suspects were arraigned Monday afternoon at Tel Aviv Magistrate's Court, where a judge is expected to extend their remand amid the ongoing investigation.
However, little political support exists for further expanding the legal parameters concerning the "oldest profession in the world," and women's rights organizations have come out against the plan. Full story
Other Stories of Interest
Getting Even With China  (May 6)
what is the stock market doing today   (May 6)
Google Stock Price Projections For 2020              April 28
CHKP Stock Price Target: What To Expect From CHKP in 2020    April 28
ABMD Stock Price Forecast for 2020 & Next Few Years  (April 27)
Can Stress Kill You: Yes It Can & It Can Cause Chaos In Between   (April 26)
Apple Stock Predictions For 2020 and Beyond    (April 24)
Anti Gmo: The Anti Gmo Trend Is In Full Swing?      (April 15)
Apple Stock Price Target: Is It Time To Buy AAPL   (April 10)
From GMO Foods To GMO Humans: What's Next     (April 05)
Apple Stock Buy Or Sell: It's Time To Load Up In 2020  (April 01)
The Masses Are Overreacting To The Coronavirus    (March 26)
Mass Hysteria Equates To Stock Market Opportunity    (March 25)
Hysteria Definition Equals Overreaction To The Coronavirus   (March 23)
Trading The Markets & Investor Sentiment  (March 3)