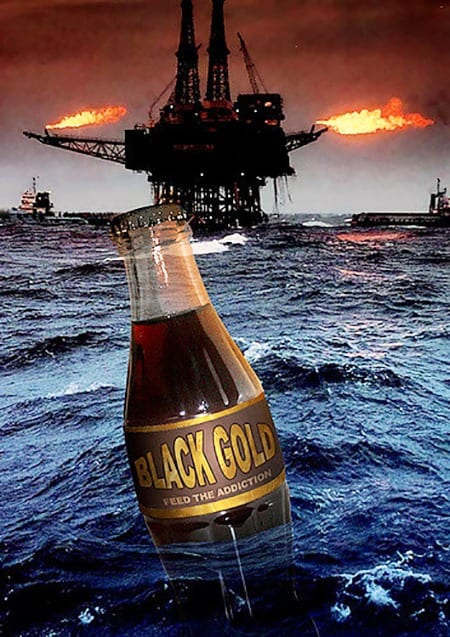 Editor: Vladimir Bajic | Tactical Investor[color-box color="blue"]
Before we get to the article at hand many might ask why we cover political and health issues when our main focus in the stock markets and the financial arena.  The short and simple answer is that all these fields are connected; we don't have free market forces anymore. Everything is manipulated; from the food, you eat to data you are provided.
 If you are aware of this you can plan accordingly. Identifying the problem is over 80% of the solution and this is why most people don't know what to do because they don't really understand the problem. Now you know why we are the only financial website that covers such a wide array of topics that on the surface appear to be unrelated but are in fact, deeply interwoven.  Mass psychology is a very powerful tool and if employed correctly can help you spot the grotesque levels of manipulation the masses are subjected to. We strongly suggest that you view or read or view Plato's allegory of the cave.  You might also find the following article to be of interest:
We can clearly see the Democrats and Hillary's camp is in panic mode: S**T has hit the fan and they don't know what to do. They are going to start throwing people under the bus in an attempt to save Hillary but sadly it's not going to help. Wikileaks has boat load of more information that they will release and this probably what pushed James Comey to reopen the case; it comes down to self-preservation
Trey Gowdy did not mince words when it came to Hary Reid's stupendous claims that Jim Cowey was in violation of the Hatch Act
Thank God he's leaving, is my initial reaction. My second reaction is: I did not know Mormons used drugs. And anyone who is capable of sending out that press release has to be under the influence of something.
The person responsible for this fact pattern is Secretary Clinton. Trey Gowdy States Harry Reid on Drugs regarding Hillary Email Scandal
[/color-box]
Other Articles of Interest
Mainstream Media Totally Corrupt-evidence is overwhelming  (Nov 19)
The Myth Of The Jewish Genome as Biblical as Dracula (Nov 19)
Dollar Destruction-Liberal Agenda & Marxifcation of America (Nov 19)
Alternative Opinions-Information Mainstream media dares not discuss (Nov 18)
How to Build a $400 Billion F-35 That Doesn't Fly (Nov 16)
Russia v Saudi Arabia Oil Wars-House of Saud destined to fail (Nov 16)
Syria's civil war: Russia bombing the hell out of the radical Islamists (Nov 16)
Orthodox Patriarch of Moscow declares Holy War on radical Islam (Nov 16)
50 Trillion dollars sitting on sidelines will produce explosive Stock market Rally (Nov 15)
Desperate Soros lashes out at Trump Win-funding Riots against Trump (Nov 14)
Trump remains true to word-refuses Presidential Salary  (Nov 12)
CNN ratings drop nobody wants to watch crap not news anymore (Nov 12)