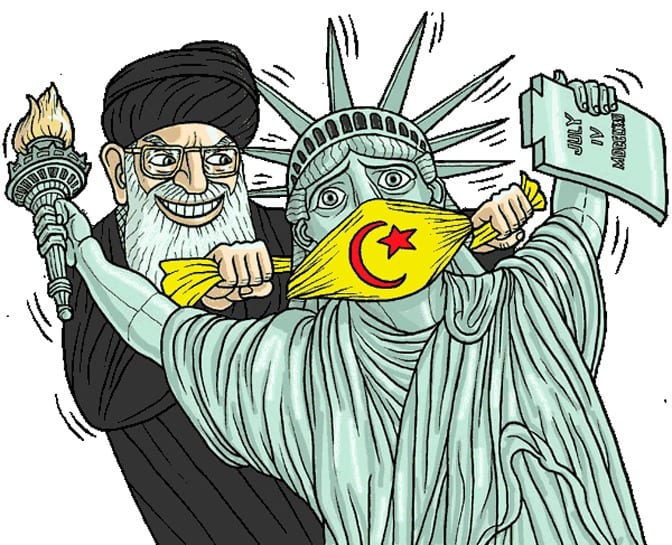 CNN's 2018 Ratings Drop: Audience Seeks News, Not Gossip
CNN's ratings have dropped so much that they have fallen below the Gardening network's ratings. This is a clear indication that their biased coverage of Trump during his presidential run has had a significant impact on their viewership. At every opportunity, they would exaggerate any negative news related to Trump while downplaying any negative news related to Hillary Clinton.
The liberal media is now in a state of panic as many Americans have lost faith in them. Fox News, which accurately portrayed the events during the presidential campaign, has become the top-rated network. They reported the news as it was rather than catering to the demands of Hillary Clinton.
CNN Ratings Down 2018 But Fox's Ratings Rise
For the past eight weeks, Fox News has been the highest-rated network during prime time, with an average of 2.3 million viewers in prime time and 1.3 million viewers per day last week.
It appears that Fox News has been paying attention to the shift in America towards more conservative values and has embraced this trend wholeheartedly. As a result, while CNN's ratings continue to drop, Fox's ratings are trending upwards.
For the 16th consecutive year, Fox News has topped the cable news ratings war, beating rivals MSNBC and CNN in total day and prime-time viewership, according to Nielsen Media Research.
During the month of January, Fox News averaged 1.5 million viewers throughout the day and 2.5 million viewers during prime time. The most-watched program on cable news is "Hannity", with around 3.3 million viewers tuning in nightly throughout January. MSNBC's "Rachel Maddow Show" followed, with just over 3 million viewers.  Western Journal
CNN ratings drop: it might not be good for your health
The article posted on CNN makes a valid point that our constant exposure to bad news and crisis situations affects our environment and mental health. In the past year, we have seen hurricanes, earthquakes, wildfires, school shootings, and the eruption of a volcano in Hawaii, which has threatened the lives and homes of residents.
According to the National Centers for Environmental Information, the United States experienced 16 weather and climate disasters in the previous year alone, resulting in losses exceeding $1 billion and total costs of approximately $306 billion – a national record. The United Nations disaster-monitoring system also reports a significant increase in the number of disasters worldwide since 1970, rising to about 400 per year.
All this news can affect our mental health, leaving us feeling overwhelmed, anxious, and stressed. It is important to take breaks from the news cycle and focus on self-care to protect our mental well-being.. Full Story
CNN ratings dip 41%
The daytime TV ratings for CNN, a left-leaning cable news network, which has been criticised by President Donald Trump as "fake news", have fallen by 41% compared to last year. In contrast, the conservative network Fox News had the highest number of viewers over the 24-hour day on the Labor Day weekend, making it the top-rated network for 35 weeks.
Unfortunately for CNN, their evening viewership is not much better, having decreased by over a third compared to last year. AdWeek reported that CNN was ranked sixth in total prime-time viewership and fifth in total daytime viewership across basic cable networks in the previous week. Despite finishing in the top 10, CNN's viewership decreased by 36% during prime time and by 41% during the entire day compared to the same week last year. While this decline in audience numbers is unsurprising, it is more significant than its competitors.  Full Story
CNN Ratings Down 2018; Now Even Lower Than The Food Network
CNN's rating struggles continue, as the network failed to reach the top five in total day and primetime cable ratings last week. According to Nielsen Media Research, Fox News once again dominated the other cable news networks by ranking number one in total day and primetime ratings. MSNBC followed at number two in both categories.
Fox News maintained its position at the top of basic cable for the 24th consecutive week with an average of 1,465,000 daily viewers and 2,513,000 average primetime viewers.
Meanwhile, CNN lagged far behind its news competitors, ranking 13th in primetime and 7th in total day. In primetime, CNN was outperformed by HGTV, Investigation Discovery, the History Channel, the Discovery Channel, and the Food Network.
The Anderson Cooper and Chris Cuomo-led lineup only managed to attract an average of 914,000 primetime viewers. Full Story
Why do we cover topics that don't appear to be related to the financial markets?
The simple answer is that all these areas are interconnected. Free market forces are no longer present as everything is being manipulated, including the food we consume and the information we receive. Being aware of this allows one to plan accordingly. Identifying the problem is a significant part of the solution, which is why our financial website covers a broad range of apparently unrelated topics that are, in fact, deeply intertwined. Mass psychology is a powerful tool that, if used correctly, can help one identify the abnormal levels of manipulation to which the masses are subjected. It would be beneficial to understand this concept. " Plato's allegory of the cave."
If you seek freedom, the 1st task is to attain financial freedom so that you can break free of the clutches of the top players who strive to enslave you. They want you to run in a circle like a hamster that runs on a spinning wheel; the hamster thinks the faster it runs the further it will go, but sadly it is going nowhere.
We teach you how to use Mass psychology to your advantage, how to view disasters as opportunities and how not to let the media manipulate you and direct you towards actions that could harm your overall well-being.  Visit the Investing for Dummies section of our website; it contains many free resources and covers the most important aspects of mass psychology.
Secondly, subscribe to our free newsletter to keep abreast of the latest developments. Change begins now and not tomorrow, for tomorrow never comes. Understand that nothing will change if you do not change your perspective or mindset. If you cling to the mass mentality, the top players will continue to fleece you; the choice is yours; resist and break free or sit down and do nothing.
Other Articles of Interest
CNN Ratings Continue To Slide In 2019
Putin Issues International Arrest Warrant for Rothschild & Soros (Nov 11)
Telegraph journalist Monisha Rajesh Calls for Trumps Assassination & then Deletes her account  (Nov 11)
Trump's win shows Mainstream media is done-Social Media will dominate (Nov 9)
Financial singularity and what it means for Stock Markets (Nov 8)
Top US Scientist Resigns-States Global Warming A Big Scam (Nov 8)
CNN's ratings drop because they failed to embrace the trend