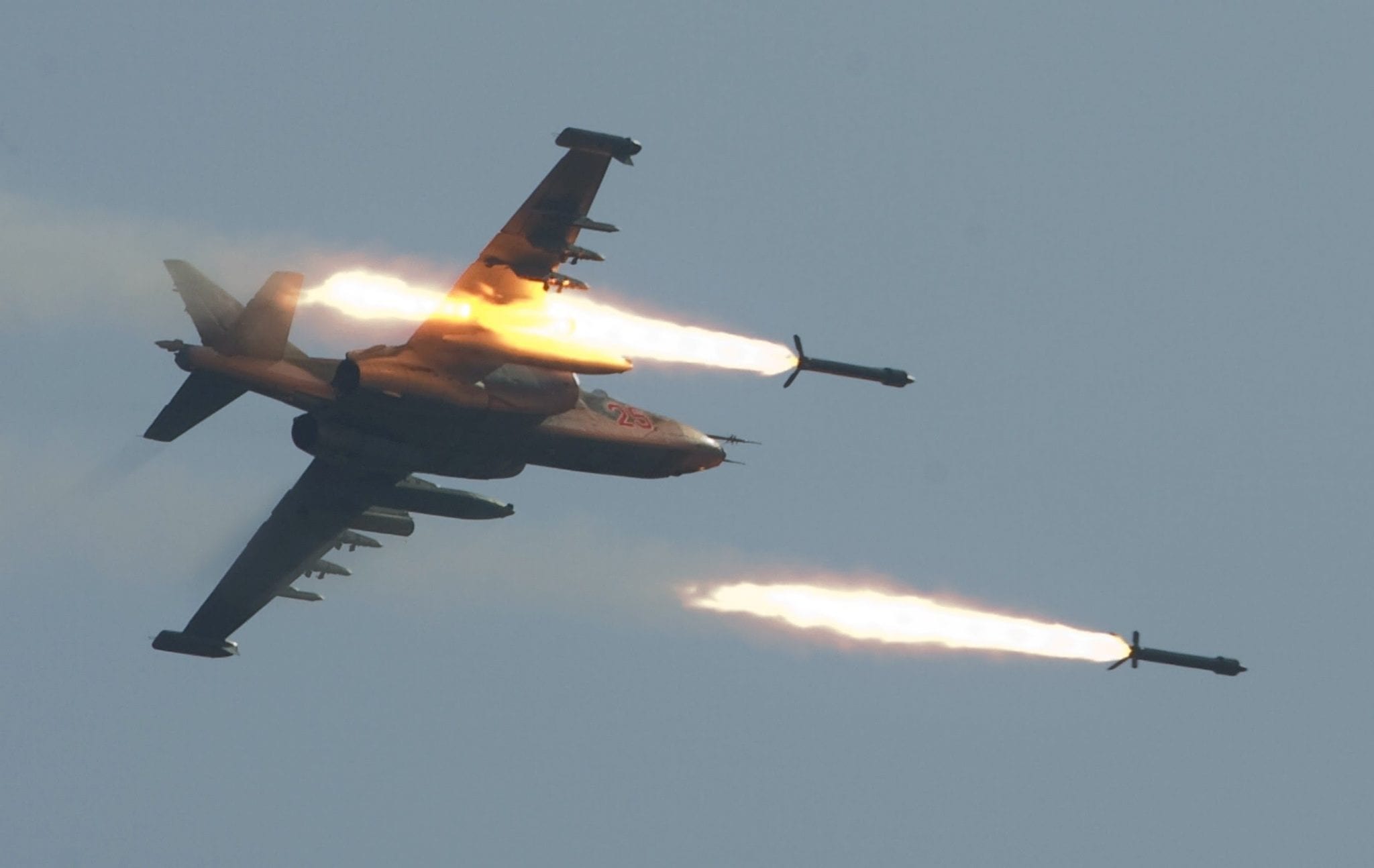 More than 800,000 refugees RETURNING to Syria as Putin OBLITERATES Islamic State
Last month Moscow launched a bombing campaign against the twisted State terror group, which controls vast swathes of Syria and has forced thousands of people to flee the country. Many desperate asylum seekers have made their way to Europe via boats to Greece, with David Cameron agreeing to let 20,000 in Britain over the next five years.
But Russia's bid to wipe out ISIS has been so successful that almost a million Syrians are elected to return to their homeland, Russian politician Dmitry Sablin claimed.The senator, who recently visited Syria, said: "[Syrian president Bashar al] Assad praised the actions of the Russian Aerospace Forces in Syria.
"He said thousands of terrorists are now fleeing Syria, and refugees are returning."
The al-Nusra Front – the Syrian branch of Al-Qaeda – was formed in 2012 during the on-going Syrian civil war. Full Story
Looks like Russia's strategy is working. Putin is increasingly viewed as a Hero in many Parts of the Middle-East, and the Europeans will soon start to take a similar approach to Putin. They will start to understand that if the war in Syria ends, they will not have to deal with the issue of immigrants. The only reason for this chaos is because the U.S. is trying to overthrow a democratically elected leader and like whipped dogs the European leaders followed the U.S into this quagmire.  Russia will be the dominant player in the Middle- East going forward.  While many do not believe it still, Putin is going to make the House of Saud pay dearly for their past discrepancies.
Deadly school stabbing highlights racial tensions in Sweden
The southern industrial city of Trollhattan has become a focal point for underlying racial tensions in Sweden, a nation that has displayed generous attitudes toward refugees.A 21-year-old local man rampaged through a school in the city Thursday, stabbing two people to death and seriously wounding two others before being fatally shot by police. Authorities called it a racist hate crime, saying he methodically selected dark-skinned victims at Trollhattan's Kronan school, where most students are foreign-born.
The masked attacker, who killed a teacher and a student, has not been named by police.
Many in this nation of 10 million were horrified by the violence but not surprised at its eruption, saying the surge of refugees into Europe has increased anti-immigrant attitudes. Swedish officials estimate some 190,000 asylum-seekers will arrive this year, second only to Germany in Western Europe.A British teacher at the Montessori school opposite Kronan, Jo-Anne Frampton, said the attack had been "just a matter of time."
Frampton, who has lived in the city for 18 years, said her initial reaction was shock, and then her school was inundated by calls from worried parents."We were all worried and afraid," she told The Associated Press on Saturday. "But the attack isn't really surprising. There's a lot of racial tensions here, and it's been growing since more and more migrants have been arriving.Full Story
As we warned, the once friendly Europeans have now closed their open hands and clenched them into fists. Unfortunately, this is only the beginning. Soon a point will be hit where individuals from different backgrounds will feel scared to come to these countries; this will be especially true for groups who do not follow the Christian doctrine.  We repeatedly stated that the governments of these nations were running out of time, and now the point of no return has been breached. A battle has started, and it's about to erupt into full-blown war.
Other articles of Interest:
Refugee Muslims convert in Germany and Chinese Tourist boost Russian economy (Sept 16)
Denmark Anti-immigrant Ads and U.S. helpless against Russian hardware?(Sept 16)
Putin sticks by Syria and Chechen Terrorists invited to Ukraine(Sept 16)
Arrogant Obama and Muslim Kid arrested for Home made bomb (Sept 16)
Chinese flocking to U.S. Real Estate and German Migrant crisis (Sept 3)
Ukraine puppet government and Fed claims no more QE (Sept 3)
Record corporate Debt and China catches America Off Guard (August 21)
IRS thieves, Wall Street Gangsters and Cyber gas thieves (August 20)
Religious wars, Anti-Muslim Europe and Anti immigrant Swedes (August 20)
Rotten Whole Foods, Chinese Jump on Gold, Shanghai Woes (July 18)
Dirty House of Saud, Cry baby Bibi, Insane Fed (July 18)
State pension funds bankrupt, Auto retirement enrolment, Kerry shouts (July 18)
Neocons hate Iran Deal, Germans want to lift Russian Sanctions (July 18)
Turkey, Russian tensions, good for defense industry( June 05)
South China sea showdown; Racism in Europe( June 05)
US warns China; Unemployed people in Europe( June 05)
Insane Erdogan, Saudies embarrassed US (May 25)
Micro-apartments; China, Russia seeking their own Internet (May 25)
The Fall and decline of the American Empire(April 23)
Predictions for wild weather, end of multiculturalism & religious wars(April 20)
S. backed Coup in Ukraine, China wins, Russia resists and Insane McCain(April 07)