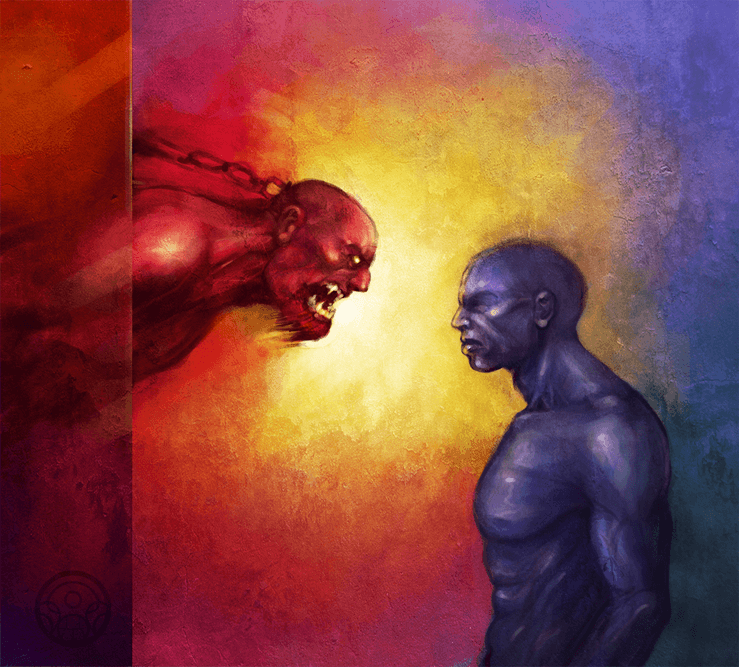 William Church | Managing Director CIWARS
Mugabe's Misdeeds
It would be easy to blame Climate Change on the current unrest in Zimbabwe but the 2015 drought is  just the coup de grace not the cause of …
Tuesday, July 26, 2016
Climate Change and Zimbabwe's Path to Hell
It would be easy to blame Climate Change on the current unrest in Zimbabwe but the 2015 drought is  just the coup de grace not the cause of the  Zimbabwe Disaster Zone.  The current $200,000 million plus short-fall in emergency food funding for nearly five million Zimbabweans is merely a worthless band-aid on a gapping self-inflicted shotgun wound.
Zimbabwe is a completely broken nation due to Mugabe's Misdeeds 
Before the drought, agricultural production was in decline. Maize production had fallen from two million tonnes in 2000 to 600,000 tonnes in 2012. Wheat production had fallen from 300,000 tonnes in 2001 and to a dismal 10,000 tonnes in 2012. Soy products fell from 1.7 million tonnes to 350,000 tonnes; beef production from 90,000 tonnes to 35,000 tonnes.
Agriculture exports had no more started to recover from a 2007 low than the 2015 drought-hit.  In terms of Gross Domestic Product (GDP) Zimbabwe has fallen from a growth rate of 10.6 percent in 2012 to 3.9 percent in 2014 with the current rate hanging just above one percent. Agriculture in terms of GDP has fallen from 19.4 percent in 2008 to just over 10 percent of the GDP.  All of this belies problems deeper than Climate Change's drought.
Today, Zimbabwe has replaced its currency with US dollars and US dollars are in short supply to pay for the ever increasing amount of imports. With  falling dollar reserves from depleted exports and increased imports, the mining industry, another source of hard currency, collapsed in 2015-2016.
Gold was hit by falling gold prices and the diamond industry was devastated when the Zimbabwe government announced they would nationalize the remaining mining companies, and it became clear that the easily accessible diamonds had been mined and continued operations would require more investment and different methods.  With these changes the diamond industry collapsed in 2016.
In the civil arena,  Robert Mugabe has lost his grip on power.  His power is being defied daily.  Government  employees have suspended work over the lack of pay. The military is going without pay.   Riots have disrupted the country over the import ban that crippled daily traders from making a living.
Politically, last week brought a sledge hammer blow to Mugabe when his long-standing constituency of War Veterans pulled their support. To show that Mugabe had finally turned politically tone deaf he hinted that there could be another Gururanhundi, a mass execution.
Though there is two years left on Robert Mugabe's presidential term there appears to be consensus that his presidency is over. That is the good news and the bad news.
Zimbabwe has zero history of presidential transition. Robert Mugabe has been the only president since its birth and the only hope for a smooth transmission would be the continued rule of  Mugabe's ZANU-PF but Robert Mugabe's party is shattered.
Grace Mugabe, Robert Mugabe's wife and increasingly the power behind the throne, has been a disaster for ZANU-PF.   In a Shakespearean tragedy, she locked horns with Zimbabwe's then Vice President Joice Mujuru.  She is the widow of Mugabe's former heir apparent Solomon Mujuru (Rex Nhongo) who died five years ago. After being fired as Vice President, Mujuru pulled a large faction of the ZANU-PF away and formed a new party ZIM-PF. She was joined by Brigadier General Mutambara, a widely respected war veteran.
The Downfall of the Breadbasket Due to Mugabe's Misdeeds
Back on the ZANU-PF side, the once ruling party is splintering again. Vice President Emmerson Mnangagwa, Robert Mugabe's anointed successor, is being sidelined by Grace Mugabe and this was the force behind the War Veterans disavowing Robert Mugabe.
Nothing better demonstrates the death of the Mugabe regime, than the open defiance of former ZANU-PF youth leader Acie Lumumba. Lumumba, on trial for disrespecting Robert Mugabe by suggesting he would have carnal knowledge of Mugabe, repeatedly in court used the F word to show his complete contempt for Mugabe and his oppression.
All of this is happening against a back drop of the International Monetary Fund (IMF) breaking a decades long boycott of the Mugabe government by being on the verge of granting it a one billion dollar loan after an unknown country gives Zimbabwe nearly one billion dollars to pay off the World Bank and the African Export Import Bank gives Zimbabwe $600 million to pay off the African Development Bank.
This lifeline will arrive in the third quarter and will provide Zimbabwe with the much needed hard currency to possibly restart its economic engine, but that will only work if there is an unlikely smooth political transition, which is doubtful.
This scenario would need the following unlikely events to smoothly occur.
 $300 million of emergency famine funding to appear after months of begging.
Southern Africa's ports and infrastructure capably handling the millions of tonnes food relief.
Zimbabwe's agriculture sector to cure the underlying problems that are separate from the drought.
The mining industry to recover with higher gold prices and the new diamond mining structure to produce a new revitalized industry.
Zimbabwe's ZANU-PF patch its split and then find common ground with ZIM-PF  and agree to not pull the nation into violence.
Finally, Zimbabwe's largest trading partner, South Africa, not continue down its stormy path to destruction.
It is vital  for the International Community to see this situation as more complex than providing funding through the IMF and to work with Southern Africa Development Community (SADC) for a solution. It is time for the complete re-engagement with Zimbabwe to assist during this transitional period.  It is time to recognize that the Mugabe era is over, and it is possible to help Zimbabwe shape a new future. However, this re-engagement must be conducted from an equanimous position to assist Zimbabwe achieve its next stage of the revolution.
Europe and other nations have a lot at stake. A destabilized Zimbabwe could hurl millions of migrants/refugees into South Africa, which is already divided on the issue of the influx from neighboring countries. In addition, it could add 100,000 Africans to the rush of migrants to Europe.  A destabilized Zimbabwe, and Southern Africa,  could disrupt the entire economic engine of Africa with rippling affect towards Europe.
Other articles of interest