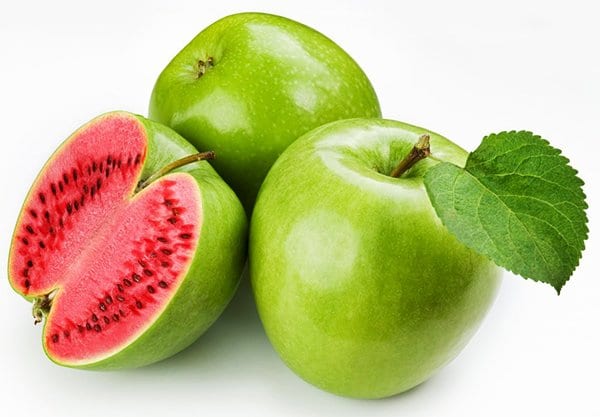 Editor: Vlad Rothstein | Tactical Investor
Random Thoughts
Who cares? To which most will respond what, how can you say that? To which the observer will respond, remember the point is to polarise the crowd. The objective here is not to provide real revelations to the masses but to agitate them. When the crowd is agitated, you can fleece them, and they will not even notice what is going on.  On a separate note, there is no conclusive evidence to support these allegations. Observer Vs regular perspective regarding Russia's alleged hacking of US elections
China and GMO foods
However, you might be surprised to learn that China regulates GMOs (genetically modified organisms) very strictly, and in most ways more so than the U.S.
In this article we look at the history, current situation and regulations for GM foods and crops in China and show you how to spot them so you can stick to non gmo foods if you so wish. For those who are not sure what is genetically modified food we include some information below.
One option for Shanghai expats who are looking for Non GMO foods is to choose organic foods, both imported and local. We have a list of suppliers of organic foods in Shanghai at the end of this article.
You can also choose products labeled as non gmo foods. Please read more details in our related article discussing labeling genetically modified foods in China.
In fact, China does not allow commercial cultivation of any genetically modified (GM) foods except papaya. Apart from papaya, the only other GM-crop allowed to be grown commercially in China is GM cotton, which was approved in 1997.
China requires GMO crops to obtain several certificates, including a Bio-safety certificate, business certificate and seed production license, before they may be commercially cultivated.
In 2009 Bio-safety certificates were issued in China for some GM strains of rice and corn. These certificates allowed the crops to be planted only for research purposes and not for commercial sale or consumption.
The parameters of the research are also strictly controlled. In 2013 there was a big uproar in China when a US University, Tufts, apologized for feeding children in Southern China one of the strains of GM rice for a research experiment that had not been approved. Full Story
But in surprising twist: China backs genetically modified crops
China's government has kicked off a media campaign in support of genetically modified crops, as it battles a wave of negative publicity over a technology it hopes will play a major role in boosting its food security.
The agriculture ministry earlier this week announced it would try to educate the public on GMO via TV, newspapers and the Internet.
It hopes to stifle anti-GMO sentiment that has gathered momentum in the wake of incidents such as reports that genetically-modified rice had been illegally sold at a supermarket in the center of the country.
Beijing has been a long-time proponent of GMOs, which it sees as broadly safe and as potentially key in helping feed the world's largest population.
But critics have alleged the technology could pose health risks, and while China allows imports of some GMO crops it is yet to permit domestic cultivation.
China has imported millions of tonnes of GMO soybeans each year for the past decade to feed the world's largest stock of farmed pigs and to produce around 40 percent of the county's vegetable oil needs. China consumes around a third of the world's soybeans, and snaps up roughly 65 percent of all imports each year.
"(We will create) a social atmosphere which is beneficial for the healthy development of the genetically-modified industry," the agriculture ministry said in a statement. Full Story
This video will make you cringe
Other Articles of Interest 
Political Polarization: Trump-Brexit win Polarisation Grips Financial advisers (March 31)
War Between the U.S. & China will Destroy World Economy (March 24)
Should you fear Stock Market Crashes -Video  (March 24)
Why you should not be worried about a stock Market Crash Video (March 19)
The scary Stock market crash that experts are overhyping  (March 15)
Stock Market Crash 2017 or Continuation of Bull Market Video (March 15)
Fanaticism-Stock Market Crash 2017 or Continuation of Bull Market (March 15)
Will Trump's economic Policies trigger Crash or Drive Bull Higher- Video (Feb 29)
Could Trump's economic Policies Propel Hated Stock Market Bull Higher (Feb 27)
Stock Market Crashes-Is Panic Warranted (Feb 25)
Stock Market Crash 2017 Video -reality or All Hype (Feb 19)