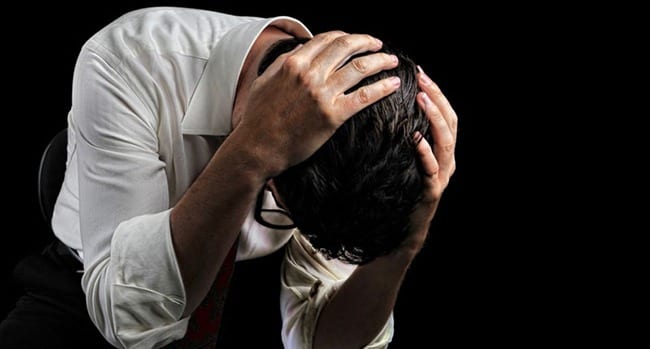 Editor: Vlad Rothstein | Tactical Investor
Before we get to the article at hand many might ask why we cover political and health issues when our main focus in the stock markets and the financial arena.  Identifying the problem is over 80% of the solution and this is why most people don't know what to do because they don't really understand the problem. Now you know why we are the only financial website that covers such a wide array of topics that on the surface appear to be unrelated but are in fact, deeply interwoven.  Mass psychology is a very powerful tool and if employed correctly can help you spot the grotesque levels of manipulation the masses are subjected to. We strongly suggest that you view or read or view Plato's allegory of the cave.  You might also find the following article to be of interest:
No one can claim to have mastered the markets fully and anyone that does lay claim to such a title should be avoided like the plague.   For example, after QE all the rules changed and many time-tested indicators simply ceased to work because the operating environment had changed forever. The markets were suddenly hit with a force that they had never been hit with before.  A fed that was determined to destroy any shred of free market forces left in the market.  This surprised everyone, and it even caught us off guard initially.  Many so-called experts refuse to accept that they made a mistake or could be wrong. Bull Markets Vs Bear Markets & Arrogance
The problem is that much of what determines happiness is outside of our control. Some of us are genetically predisposed to see the world through rose-colored glasses, while others have a generally negative outlook. Bad things happen, to us and in the world. People can be unkind, and jobs can be tedious.
But we do have some control over how we spend our leisure time. That's one reason why it's worth asking which leisure time activities are linked to happiness, and which aren't.
In a new analysis of 1 million U.S. teens, my co-authors and I looked at how teens were spending their free time and which activities correlated with happiness, and which didn't.
We wanted to see if changes in the way teens spend their free time might partially explain a startling drop in teens' happiness after 2012 – and perhaps the decline in adults' happiness since 2000 as well.
In our study, we analyzed data from a nationally representative survey of eighth-, 10th- and 12th-graders that's been conducted annually since 1991.
Every year, teens are asked about their general happiness, in addition to how they spend their time. We found that teens who spent more time seeing their friends in person, exercising, playing sports, attending religious services, reading or even doing homework were happier. However, teens who spent more time on the internet, playing computer games, on social media, texting, using video chat or watching TV were less happy. Full Story
Other Articles of Interest
Stock Market Insanity Trend is Gathering Momentum   (Jan 10)
Is value investing Dead   (Jan 9)
Irrational markets and Foolish Investor: perfect recipe for disaster   (Jan 5)
Stock market Crash Myths and Realities  (Jan 3)
Bull-Bear Markets & Arrogance   (Jan 1)
2017
Will The Stock Market Crash In 2018  (Dec 11)
Has US Dollar Finally Hit Bottom    (Dec 6)
BitCoin Has Done What Precious Metals Never Could  (Dec 4)
Experts Making Stock Market Crash Forecasts usually know nothing  (Nov 17)
1987 stock market crash anniversary discussions- nothing but rubbish ( Oct 24)
Dow 22K Predicted In July 2017; Next Target Dow 30k? (Oct 15)
Anxiety and Greed Index Don't Support Stock Market Crash  (Oct 14)
Fed States Inflation is not an issue?  (Oct 13)