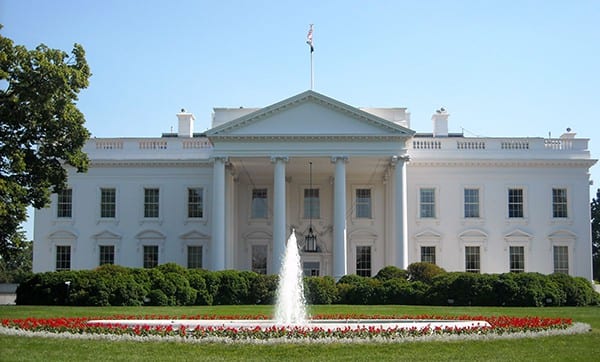 Editor: Johnathan Meyers | Tactical Investor
Even before she embarked on what turned out to be a controversial visit to the White House, British Prime Minister Theresa May said she planned an early trip to China that would focus on boosting trade.
There is a slight air of desperation in the May government's haste to reinforce ties with partners both old and new outside Europe as the economic consequences of the electorate's decision to quit the European Union sink in.
She was the first foreign leader to meet US President Donald Trump after his inauguration and secured what she described as his 100 percent commitment to the NATO alliance. However, Trump's subsequent move to ban travel from seven predominantly Muslim countries, announced the day that May left Washington, provoked an outcry in Britain as it did elsewhere.
From her next stop, Turkey, May eventually issued a late-night statement saying she did not agree with the policy, a somewhat lukewarm concession to Trump's critics that nevertheless knocked the gilt off her White House visit.
Since her return home, almost 2 million people have signed a petition opposing the invitation to Trump to make a state visit to the United Kingdom which she had announced in Washington.
State visits of the kind that President Xi Jinping undertook in 2015 routinely include a meeting with Queen Elizabeth as British head of state. Xi's visit included a state banquet which she hosted at Buckingham Palace.
In Trump's case, the petitioners said such a meeting "would cause embarrassment to Her Majesty". Full Story
The European Union's trade policy will involve some tough negotiations
f the trump administration's America is the bully of the global trading system, the European Union is the finger-wagging school prefect. Instead of threatening tariffs, its leaders have called for countries to play fairly. As a trade war has raged between America and China, the eu suggested a rules-based solution. When the Trump administration wrecked the system of solving disputes at the World Trade Organisation (wto), the eu led the search for a fix. As the world's biggest exporter of services and second only to China for goods, it has a sizeable stake in preserving order.
Enter Phil Hogan, the eu's burly trade commissioner since December 2019. The eu is still a stickler for rules and the multilateralism that Mr Hogan says is "in our dna". But he wants to wield a bigger stick. "We have to stand up for our rights more assertively and aggressively, in my view," he tells The Economist. Full Story
Other Areas of Interest
Feds Interest Rate stance equates to Rubbish-Economic recovery is illusory  (Dec 24)
Stock Market Bulls, Stock Market fools-Market Crash next or is this just an Illusion  (Dec 21)
Trump Effect Rally-Useless Dow Theory and Stock Market Crash  (Dec 17)
Gold fools-dollar bulls and the long-term outlook for both Markets (Dec 9)
Inflation the Silent Killer Tax that's destroying Middle-Class America (Dec 5)
Dominant Stock Market Trends under President Trump (Nov 22)
Bears State Crude Oil Destined to Crash-Utter Rubbish (Nov 18)
50 Trillion in Cash illustrates Mass Anxiety-Dow Industrials will soar not Crash  (Nov 16)
Trump's victory Does not Sink Global Markets Proving Experts are Jackasses (Nov 10)