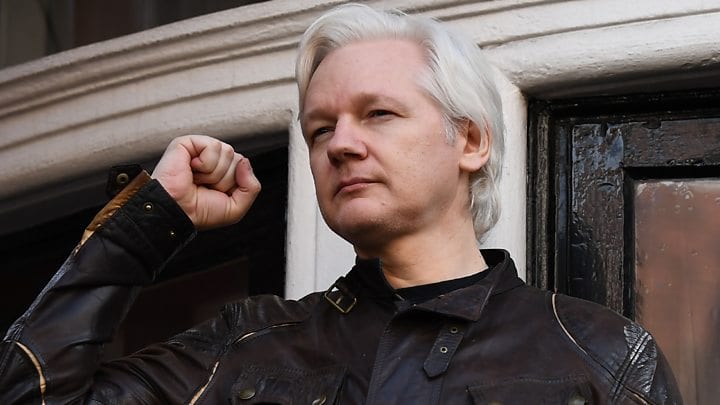 Happy Friday,
Another round of packed news, we list the 5 top stories and highlight the one we think you will
find the most interesting. Whenever there is an option, we provided videos related to the subject
for those that prefer videos over text.
Enjoy!
Julian Assange to stay in prison over absconding fears
Wikileaks co-founder Julian Assange is to remain in prison when his jail term ends because of his "history of absconding", a judge has ruled.
He was due to be released on 22 September after serving his sentence for breaching bail conditions.
But Westminster Magistrates' Court heard there were "substantial grounds" for believing he would abscond again.
The Australian, 48, is fighting extradition to the US over allegations of leaking government secrets.
He will face a full extradition hearing next year, starting on 25 February, after an extradition request was signed by the then home secretary Sajid Javid in June.
Assange received a 50-week sentence in Belmarsh Prison, south-east London, after being found guilty of breaching the Bail Act in April.
He was arrested at the Ecuadorian Embassy, where he took refuge in 2012 to avoid extradition to Sweden over sexual assault allegations – which he has denied.
District judge Vanessa Baraitser on Friday told Assange, who appeared by video-link: "You have been produced today because your sentence of imprisonment is about to come to an end.
"When that happens your remand status changes from a serving prisoner to a person facing extradition."
She said that his lawyer had declined to make an application for bail on his behalf, adding "perhaps not surprisingly in light of your history of absconding in these proceedings".
"In my view I have substantial ground for believing if I release you, you will abscond again." Full Story
House Panel Approves Procedures For Trump Impeachment Probe
The House Judiciary Committee approved a resolution defining the rules of the panel's impeachment investigation. The vote gives Chairman Jerry Nadler the ability to deem committee hearings as impeachment hearings, and staff can question witnesses. Some Republicans say that Democrats are "beating a dead horse" by trying to put life in a probe that has not ignited public outrage. Full Story
Democratic debate: Biden, Warren and Sanders spar over healthcare
Three frontrunners in the race to become Democratic Party candidate for US president have clashed over healthcare at the party's third debate.
The debate in Houston, Texas, was the first time Joe Biden, Elizabeth Warren and Bernie Sanders faced off on stage. Full Story
Other Stories Of Interest
Stock Market Crash Date: If Only The Experts Knew When (Aug 26)
Nickel Has Put In A long Term Bottom; What's Next?  (July 31)
AMD vs Intel: Who Will Dominate the Landscape going forward (June 28)
Fiat Currency: Instruments of Mass Destruction     (June 18)
The Retirement Lie The Masses Have Been Conned Into Accepting (June 15)
Stock Market Bull 2019 & Forever QE  (June 13)
Forever QE; the Program that never stops giving    (May 31)
Trending Now News Equates To Garbage; It's All Talk & No Action  (April 24)
Americans Are Scared Of Investing And The Answer Might Surprise You  (March 9)