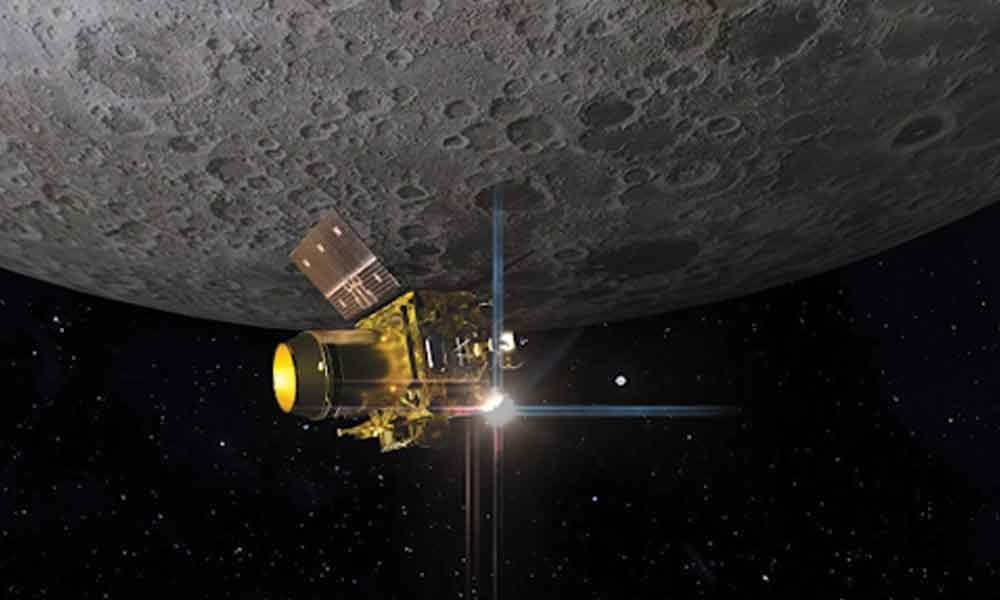 Happy Saturday,
Another round of packed news, we list the 5 top stories and highlight the one we think you will
find the most interesting. Whenever there is an option, we provided videos related to the subject
for those that prefer videos over text.
Enjoy!
Indian Prime Minister Narendra Modi told his country's space scientists he was proud of a programme that had come so near to putting a probe on the Moon.
Contact with ISRO Chandrayaan-2 was lost moments before its Vikram module was due to touch down at the lunar south pole.
The fate of the craft is not yet known, but Mr Modi said there would be further opportunities.
India would have been the fourth nation to make a soft landing on the Moon.
"The best is yet to come in our space programme. India is with you," said Mr Modi.
The Chandrayaan-2 approached the Moon as normal until an error occurred about 2.1km (1.3 miles) from the surface, officials said.
India's Space Research Organization (Isro) said it lost contact seconds before the ship was expected to land.
The country's first Moon mission – Chandrayaan-1, in 2008 – carried out the first and most detailed search for water on the lunar surface using radars.
What happened?
Chandrayaan-2 entered the Moon's orbit on 20 August and was due to make a controlled descent to the surface early on Saturday, Indian time, over a month after it first took off.
Staff at mission control were glued to the screens at Isro's Bangalore space centre as the spacecraft made its descent towards the surface.
Isro chairman Kailasavadivoo Sivan announced to staff that the ship's initial descent had been "normal," and that the mission's data would be analysed. Full Story
Iran nuclear deal: Tehran to develop speedier centrifuges
Iran says it has begun using new advanced centrifuges to enrich uranium – the latest step in reducing its commitments under a 2015 nuclear deal with world powers.
Forty such centrifuges were now operational, said nuclear agency spokesman Behruz Kamalvandi.
Enriched uranium can be used to make reactor fuel but also nuclear weapons. Full Story
Dorian's floodwaters trap people in attics in North Carolina
ATLANTIC BEACH, N.C. (AP) — A weakened Hurricane Dorian flooded homes on North Carolina's Outer Banks on Friday with a fury that took even storm-hardened residents by surprise, forcing people to climb into their attics. Hundreds were feared trapped by high water, and neighbors used boats to rescue one another. Full Story
AP Analysis: US seeks trade deal with a post-Brexit Britain
WASHINGTON (AP) — Britain hasn't even divorced the European Union yet, and already a new suitor has come calling: the United States.
During a visit this week to the United Kingdom, Vice President Mike Pence brought word from his boss, President Donald Trump: The United States is eager to reach a new trade pact — one that won't be possible until Britain completes Brexit and moves out of the 28-country EU trading bloc. Full Story
Other Stories Of Interest
Stock Market Crash Date: If Only The Experts Knew When (Aug 26)
Nickel Has Put In A long Term Bottom; What's Next?  (July 31)
AMD vs Intel: Who Will Dominate the Landscape going forward (June 28)
Fiat Currency: Instruments of Mass Destruction     (June 18)
The Retirement Lie The Masses Have Been Conned Into Accepting (June 15)
Stock Market Bull 2019 & Forever QE  (June 13)
Forever QE; the Program that never stops giving    (May 31)
Trending Now News Equates To Garbage; It's All Talk & No Action  (April 24)
Americans Are Scared Of Investing And The Answer Might Surprise You  (March 9)