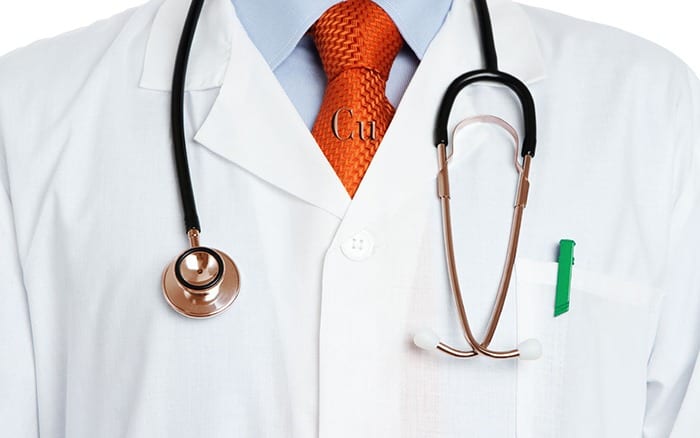 Anxiety is a thin stream of fear trickling through the mind. If encouraged, it cuts a channel into which all other thoughts are drained.Arthur Somers Roche
Dr Copper
Once upon a time, in the good old days, before QE changed everything, any signs of strength from well known Doctor Copper could be construed as a sign that the economy was on the mend. After QE, this story came to an end, and a new reality came into play.  The Fed manipulated the markets in favour of short-term gains through what could be determined as borderline illegal monetary policy; a policy that has maintained an ultra-low interest rate environment that favours speculators and punishes savers. This artificial manipulation changed the landscape for Dr Copper; The Doctor transformed and instead of becoming a leading indicator, it became nothing.
It was effectively disconnected from the financial markets, due to the new reality the Fed had managed to recreate. Well, at least that is what the Masses thought and bought into hook, line and sinker. Mass psychology is related to investing in the markets clearly indicates that the masses will always be on the game.  In this instance the right thing to have done would have been to jump into the markets; instead, the crowd has sat on the sidelines.
They assume that copper is no longer a useful indicator and have abandoned copper, but at the same time instead of jumping into the markets, they have sat on the sidelines. In both instances, they are on the wrong side of the markets.  The article titled free markets no longer exist provides a deeper insight into this phenomenon.
In reality, copper was clearly showing that the economy was far from healthy, and its downtrend was a clear validation of this fact. In the past, the financial markets would have marched more or less to the same drumbeat as copper. The chart below illustrates that this no longer holds true. Instead of crashing with copper, the financial markets soared to new highs.
Is Dr Copper Ready to put in a Bottom?
What will unfold when copper does finally put in a bottom? Will the financial markets rally in unison once again with copper, or diverge as they have done for the past several years. Dr Copper is signalling that a bottom could be close at hand; it has already triggered several positive divergence signals.  Our trend indicator has not turned bullish yet, so until it turns positive, Doctor Copper will not be ready to trend significantly higher.
What are the Charts saying about Doctor Copper; is it to time jump in and buy? 
Copper; Do or Die Time
If Doctor Copper cannot hold above 2.40, there is a very good chance it will drop to the 2.20 ranges again.  The ideal setup would be for copper to trade to new lows, and trigger a buy signal in the process. Generally speaking, elite players love to create the illusion that the market is ready to break out.  This ploy is known as a head fake; a move set to fool regular market technicians and the masses into thinking a bottom is in place.
If you take the time to look at long-term charts, you will see how splendidly this ruse has worked over the decades. The market in question does initially rally, but then it breaks down, the early bulls panic and then throw the baby out with the bathwater. This usually triggers a fast move to new lows and then the smart money rushes in and starts to buy, which then ushers in a more sustainable bottom. Based on this premise, one could argue that this trick was employed in February of 2015. The markets rallied into May and then broke down again.   If you look at the above chart, you will notice that this has occurred before, so one cannot put faith in this factor alone.
Other factors have to come into play and it looks like those other factors could be coming into play now; we will mention them shortly.  Our goal has never been to predict the exact bottom in any market; an endeavour we feel that is best left to fools with an inordinate appetite for pain. We wait for the market to issue strong signals that a bottom is in or is close at hand.  Sometimes this means getting in a bit early and sometimes it means getting in a bit later.
The idea should be to catch the main move and not obsess on trying to get in at the exact bottom.  A monthly close above  2.50 would be a strong signal that a bottom is in place and that copper is attempting to mount a strong rally.  Individuals willing to take on a bit of risk can consider opening positions in key copper stocks mentioned below. As long as, copper does not close below $2.20 on a monthly basis, the outlook will remain neutral.
7 more reasons to consider buying Doctor Copper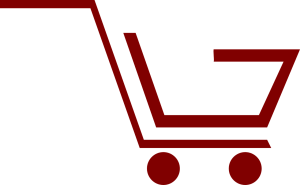 Its prices are trading in the extremely oversold ranges; for the past decade copper
has traded above 2.40. The only exception was the financial crisis of 2008.
FCX has stated it's going to suspend operations at several of its North American mines. It will suspend operations at its Miami mine In Arizona, reduce production by 50% at its Tyrone mine in New Mexico and adjust productions at other U.S. sites.
Glencore PLC, a major copper producer, shocked the markets stating it would suspend production at two locations for 18 months.  Two mines (the Katanga and the Mopani mines) are located in the Democratic Republic of Congo and Zambia.  These two mines account for roughly 1.9%- 2% of the global output of copper.
Chile's state-owned Codelco has gone on record stating that they will "cut costs to the bone". They have also delayed many expansion projects; two notable expansion projects that have been delayed are at Chuquicamata and Andina complex.
Numerous key technical indicators are trading in the extremely oversold ranges and many have triggered positive divergence signals which could be construed as a bullish development.
The mantra out there for a while has been that China is in deep trouble. Thus, it must have come as a shock to many bearish analysts that China imported 350,000 metric tons of copper, up 4% from the same period last year.  This is something to pay attention to as it could be the beginning of a new trend. China accounts for roughly 45% of the total copper demand.  Analysts are now offering diverging stories, with some reversing course and stating that there could be a copper deficit this year, while others continue to stick with their predictions that there will be an oversupply of copper until 2016. Regardless of the outcome, diverging opinions are a good sign as it indicates that the experts really know nothing.  Knowing nothing is usually a signal that some sort of turnaround is in the works.
While Chinese imports of refined and semi-refined copper products were flat in August, its imports of concentrates surged approximately 20% from a year ago, and over 18% from the previous month. Could this be the beginning of a new trend?
Doctor Copper has not triggered a buy signal so tread with caution 
A plethora of factors such as power outages, extremely bad weather, planned cuts by many of the largest mines in the world, strikes, etc., could potentially push this market into a deficit earlier than many experts assert. This would pave the way for price gains much earlier than expected. Experts are infamous for coming to the party late and leaving way too early. While the action in the copper markets looks promising, Doctor Copper is still not out of the woods;  a monthly close above 2.50 would serve as the first strong bullish confirmation that copper is getting ready to mount a sustainable rally.  Our trend indicator has not turned bullish yet. Once it turns bullish, we will start to look at this sector in a more aggressive manner.
4 copper stocks and ETF's that might warrant a closer look if Doctor Copper wakes up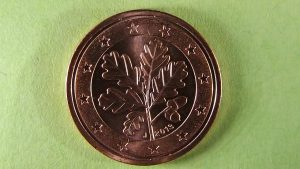 Doctor Copper is trading in the extremely oversold ranges; there are signs of a potential reversal. Individuals willing to take on some risk can consider the following plays.   SCCO and FXC are examples of two decent plays in this sector. One could also go long via COPX (Global X Copper Miners ETF) and  JJC. Copper is far from getting out of his coma so we would tread with caution. The trend is not positive yet; at best it is neutral. Until Doctor Copper snaps out of his coma it would be best to look at sectors that are ready to start trending upwards. The biotech sector is an example of a sector that is getting ready to trend higher.
History clearly illustrates that when an asset is cheap and the sentiment is negative that the time to buy is close at hand.  The crowd is decidedly negative and so an opportunity could be in the air.
Indecision is debilitating; it feeds upon itself; it is, one might almost say, habit-forming. Not only that, but it is contagious; it transmits itself to other. H. A. Hopf
Updated Comments Oct 2019
Copper continues to put in a bullish pattern, and the pattern is dangerously close to generating a bullish signal. A bullish signal will/should have a positive impact on the overall market. Consider also that the current consolidation in copper has been relatively mild, so the odds of a strong move are quite significant.
The Tactical Investor alternative Dow Theory, states that if the utilities trade to new highs, it is almost always an indication signal that the Dow industrials will pursue a similar route and that's what's taking place right now.  For the record, the Dow Utilities soared to new highs in September and so far the Dow is following in the footsteps of the utilities. The transport sector and copper should outperform the markets. While many experts were predicting a crash, we at most were looking for a pullback ranging from mild to wild. However, the long term trend is still bullish, and in such an atmosphere it is dangerous to short a market
vast amounts of money have left the market, demonstrating that the crowd is bailing out at precisely the wrong time. History has never been kind to the masses, and we don't think the pattern is going to change shortly.
Other Articles of Interest
Why market crashes are buying opportunities
A clear Illustration of the Mass Mindset In Action
Inductive Versus Deductive reasoning
Comic Strip Illustrating Mass Mindset
Mass Psychology or Contrarian Investing
Contrarian Investment Guidelines
7 rules for contrarian investing
Top 10 Investment Resources for Novice Investors