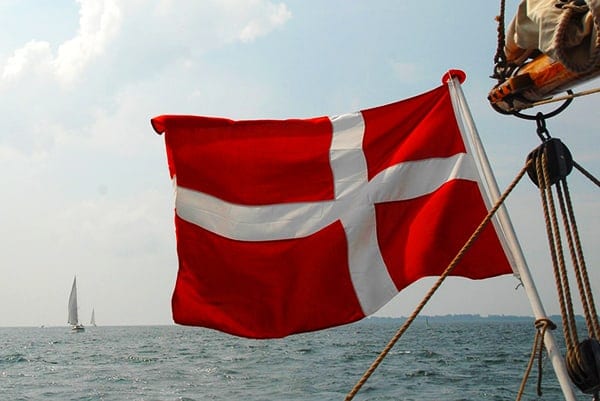 Editor: Philip Ragner | Tactical Investor
Denmark Happiest country in the world   and their secret to happiness
So it seems that the stream of new books on hygge – the wellness trend originating from the world's happiest nation – couldn't have come at a better time.
Pronounced 'hoo-gah', hygge is the Danish concept of living cosily and it's set to be the biggest trend in publishing since Marie Kondo urged us all to discover the joys of decluttering.
Charlotte Abrahams, author of one of the new books, Hygge: A Celebration of Simple Pleasures, Living the Danish Way (Trapeze, £20), explains: 'I first came across hygge as an interior design concept to make your house look happy and cosy.
"What a funny word," I thought, and started looking into it. Turns out, it dates back to the 18th century and is loosely connected to the English word hug.
'So really it's about cherishing yourself, battening down the hatches and snuggling up. I discovered hygge is very much a part of Danish life, where they frequently come top in the world's happiness polls.'
Charlotte's book is one of four being published on the subject this autumn, including The Little Book of Hygge by Meik Wiking (the chief executive of Copenhagen's Happiness Research Institute).
'Hygge is about embracing things – enjoying cake, not checking work emails all weekend, spending time with friends and family. It's about the simple, small pleasures that make life great, which perhaps sometimes pass us by.'

Spending time with family and loved ones is central to hygge, as is being fully focused on what you're doing,' explains Charlotte.

'So rather than chatting to a friend on the phone while you tidy, focus just on talking. Multi-tasking isn't very hygge.' To embrace hygge is also to appreciate downtime.
'I began to notice hygge all around me,' says Helen. 'It's woven into the fabric of Danish society – there are candles flickering in every house, home-made cakes, freshly brewed coffee…

'There's togetherness and this wonderful sense of being kind to yourself. The best explanation of hygge I've heard is, "the absence of anything annoying or emotionally overwhelming".' Full Story
Denmark's happy Work Culture
"Don't think you're anything special"
…starts off the the Jante Law. The Jante Law is not a written law, but rather a tradition that all Danish citizens must respect. This law is a perfect illustration of the Danish need for equality. Although certain cultures have a high tolerance for inequality (the same cultures that generally have a very hierarchical management system), the Danish, for their part, want to be equal. Showing off your wealth is seen badly, salaries are evenly distributed and social classes are almost inexistent.
A strong sense of trust
Generally, companies trust their employees. Denmark is also the country with the least corruption in the world.
The Danish trust each other.
Employee well-being: A top priority

What's more, companies try their best to ensure employees are happy and comfortable in the workplace. It's a well-known fact that employees who are happy are more likely to invest themselves in their work. Full Story
Hacks for a happier life
"The message for the United States is clear. For a society that just chases money, we are chasing the wrong things," said Professor Jeffrey Sachs, head of the Sustainable Development Solutions Network and special advisor to UN Secretary General Ban Ki-moon.
"Our social fabric is deteriorating, social trust is deteriorating, faith in government is deteriorating."
Trust thy neighbour
The number one reason Danes are so damn happy, you say, is because they're so trusting. In what ways is 'trust' built into Danish society and why is it so important for happiness?
Don't complain about taxes
Denmark has been ranked as the EU's most expensive country to live in. Taxes are "cripplingly high" and yet people pay them "with pleasure". How do high taxes result in high levels of happiness?
Get hygge
Danes keep their spirits up, particularly during their notoriously dark, cold winters, by getting 'hygge'. Exactly what is hygge, why does it result in happiness, and can people outside of Denmark have / be hygge, too?
Make home beautiful
That sounds like a good excuse to spend more money on furniture and food … In fact, Danes apparently spend more on furniture per capita than any other country. How do plush couches and designer lamps boost happiness? Should we all go shopping? Full Story
Other Stories of Interest
Gold Market Finally ready to breakout? Possibly it's putting in a very interesting pattern  (Jan 30, 2017)
Stock Market Bull destined to charge higher or is it time to bail out  (Jan 13, 2017)
Fed's Interest Rate stance equates to Rubbish-Economic recovery is illusory  (Dec 24)
Stock Market Bulls, Stock Market fools-Market Crash next or is this just an Illusion  (Dec 21)
Trump Effect Rally-Useless Dow Theory and Stock Market Crash  (Dec 17)
Gold fools-dollar bulls and the long-term outlook for both Markets (Dec 9)
Inflation the Silent Killer Tax that's destroying Middle-Class America (Dec 5)
Dominant Stock Market Trends under President Trump (Nov 22)
Bears State Crude Oil Destined to Crash-Utter Rubbish (Nov 18)
50 Trillion in Cash illustrates Mass Anxiety-Dow Industrials will soar not Crash  (Nov 16)
Trump's victory Does not Sink Global Markets Proving Experts are Jackasses (Nov 10)