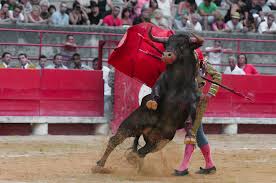 This week's sentiment data reveals that a 35% of investors are in the neutral camp and an additional 25% are in the Neutral camp clearly proving that the Crowd is far from bullish.  What will it take to turn the crowd bullish? A very good question without a very good answer. This market falls into the insane category as well, and that is why we have been focusing so strongly on the trend indicator and market sentiment. Technical analysis comes in at distant a third.  Insane individuals have been known to do the unpredictable, and this applies to this market. It has defied all expectations. As a further precaution, once our key proprietary indicators ( on the monthly charts) of the DOW, SPX and Nasdaq start trading in the extremely overbought ranges, we will take a defensive posture.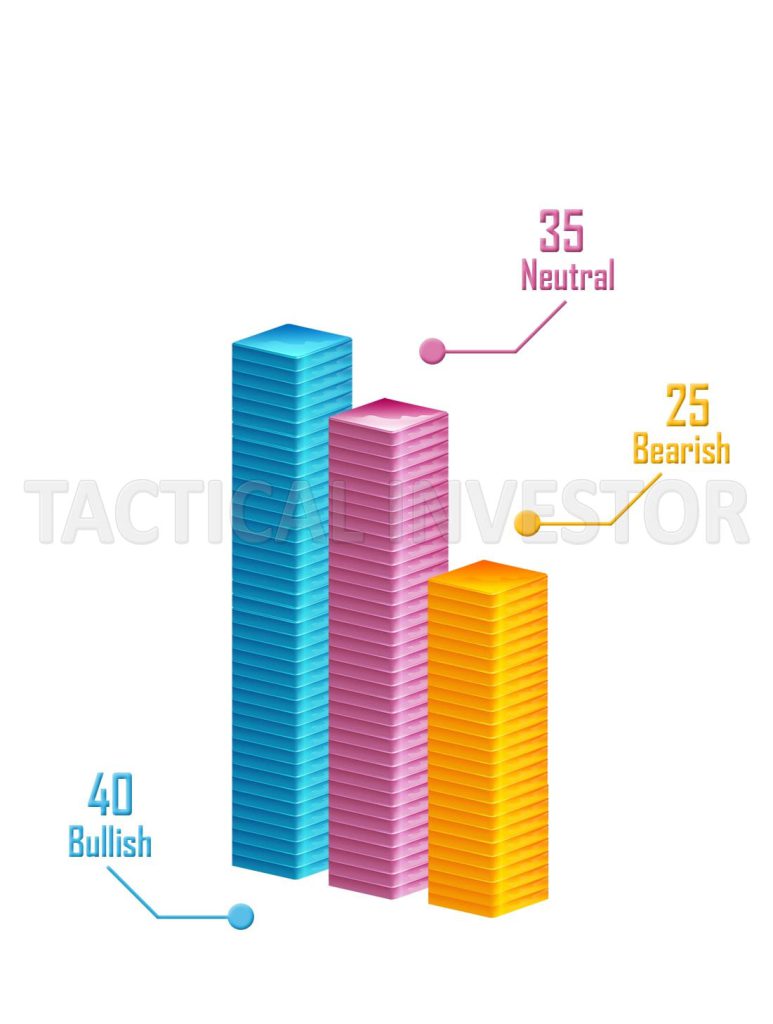 Moving Average of Mass Sentiment illustrates Masses Are Still Scared 
We are keeping a running count of what is going on as history is being made; the market trends higher and anxiety levels instead of dropping are trending upwards.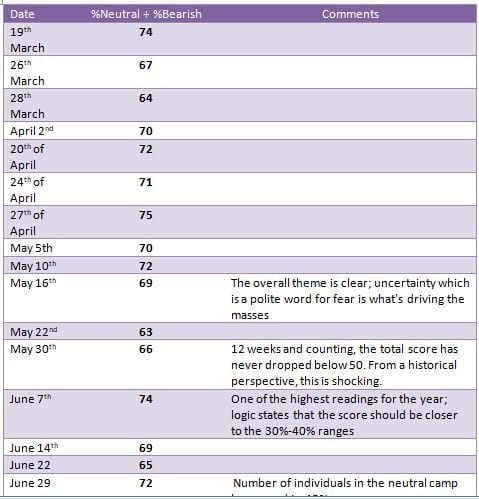 Other Articles of Interest
Stock market crash; best time to buy stocks   (Oct 6)
Nasdaq's Achievement Topples Stock Market Crash Argument  (Oct 5)
Stock Market Crash 2018; Another Buying Opportunity  (Oct 5)
Masses Trained to fear Market Crashes; why not embrace them?  (Sept 27)
Buy When the Blood in the Streets is flowing Freely  (Sept 13)
Dow 21K Predicted In August 2016 (Sept  9)
Minimum wage hike ignores impact of AI; companies will opt for Robots  (Sept 8)
Should You Be Worried About Inflation Rate In 2017? (Sept 6)
Wage Deflation here to stay: Robots Replacing Workers (Sept 5)
Price of Copper Signalling Inflation or higher Stock Market Prices (Sept 4)
Rate of Inflation not an issue according to Bond Market (Sept 2)
Worst Stock Market Crash of our lifetime; is this a possibility? (Aug 23)
Did the Fed Screw up in raising rates; is inflation even an issue  (Aug 10)