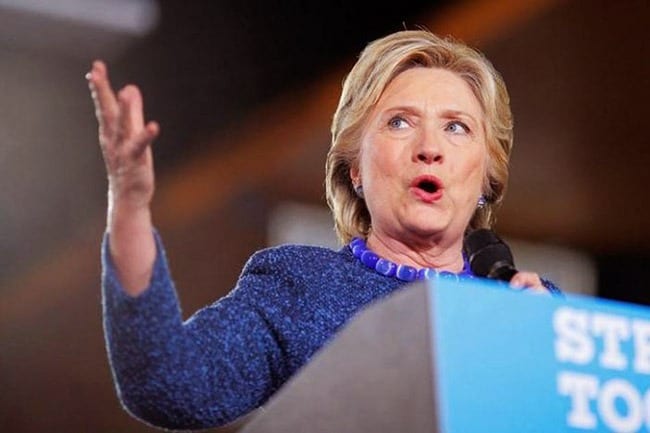 Editor: Johnathan Meyers | Tactical Investor
One of the main reasons we cover such a broad range of topics is because the masses are being systematically brainwashed to see what they are being directed to see. You can only solve the problem if you understand the problem; if you do not, you will either never solve it or continue trending on the path of stupidity forever. To become a good investor, you need to see the full picture and not the snippets that the mass media conveniently and almost gleefully is willing to provide.  Mass psychology states that it is imperative to acknowledge the forest while looking at the tree. In other words, emotions drive the markets, and you need to focus on what emotions Mass Media is trying to stir up to spot the next significant trend. With that in mind, we think you might find the following article to of interest:
Many stocks are trending upwards while key technical indicators move from the overbought to the oversold ranges. If this took place on the daily charts it could be ignored, but, these developments are taking place in the slow-moving monthly charts, and it suggests that a new trend might be about to take hold. Then you have stocks that trend endlessly in the overbought ranges with no sign of letting up, but the stock continues to trend higher and higher. If this trend takes hold, then a plethora of technical analysts will face the ultimate challenge: "Adapt or die". Stock market Insanity Trend is Gathering Momentum
By AGENCE FRANCE PRESSE, The Hague, Netherlands, Mar 10 – Hillary Clinton has warned that the Trump administration "was not recognising the danger" in discussing nuclear disarmament with Pyongyang, and said Washington lacked experienced diplomats to handle the talks.
"If you want to talk to Kim Jong Un about his nuclear weapons you need experienced diplomats," Clinton was quoted as telling Dutch tabloid Algemeen Dagblad in an interview published Saturday.
"These are people familiar with the dossiers and who know the North Koreans and their language," Trump's presidential rival said in an interview conducted in Amsterdam and published in Dutch.
The former secretary of state said however that the US State Department was "being eroded" and that experienced diplomats on the North Korean issue were in short supply, with many having left.
"It's a real opportunity… I worry about the president's unpreparedness and lack of discipline. But I commend him for his very bold move in accepting the invitation," Richardson told AFP on Friday.
"But this is not 'The Apprentice' or a reality TV event. It's a negotiation with an unpredictable leader who has at least 20 nuclear weapons and who threatens the United States," he said. Full Story
In 1994, faced with North Korea's announced intent to withdraw from the nuclear Nonproliferation Treaty (NPT), which requires non-nuclear weapon states to forswear the development and acquisition of nuclear weapons, the United States and North Korea signed the Agreed Framework. Under this agreement, Pyongyang committed to freezing its illicit plutonium weapons program in exchange for aid.
Following the collapse of this agreement in 2002, North Korea claimed that it had withdrawn from the NPT in January 2003 and once again began operating its nuclear facilities.
The second major diplomatic effort were the Six-Party Talks initiated in August of 2003 which involved China, Japan, North Korea, Russia, South Korea, and the United States. In between periods of stalemate and crisis, those talks arrived at critical breakthroughs in 2005, when North Korea pledged to abandon "all nuclear weapons and existing nuclear programs" and return to the NPT, and in 2007, when the parties agreed on a series of steps to implement that 2005 agreement. Full Story
Other Articles of Interest
Stock Market Insanity Trend is Gathering Momentum   (Jan 10)
Is value investing Dead   (Jan 9)
Irrational markets and Foolish Investor: perfect recipe for disaster   (Jan 5)
Stock market Crash Myths and Realities  (Jan 3)
Bull-Bear Markets & Arrogance   (Jan 1)
2017
Will The Stock Market Crash In 2018  (Dec 11)
Has US Dollar Finally Hit Bottom    (Dec 6)
BitCoin Has Done What Precious Metals Never Could  (Dec 4)
Experts Making Stock Market Crash Forecasts usually know nothing  (Nov 17)
1987 stock market crash anniversary discussions- nothing but rubbish ( Oct 24)
Dow 22K Predicted In July 2017; Next Target Dow 30k? (Oct 15)
Anxiety and Greed Index Don't Support Stock Market Crash  (Oct 14)
Fed States Inflation is not an issue?  (Oct 13)