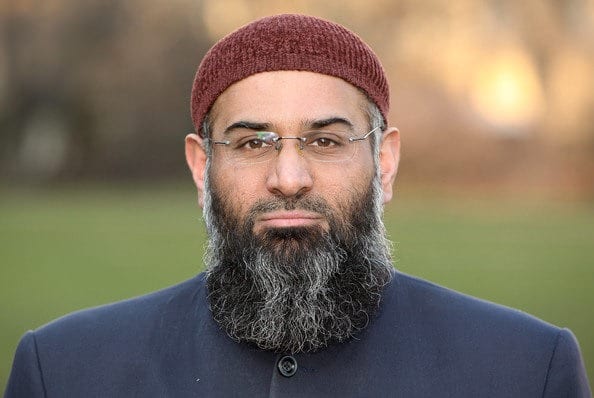 Editor: Draco Cooper| Tactical Investor
British Muslim jailed for attacking teenage
A British Muslim convert who knocked out a 16-year-old boy for hugging a girl on the street was sentenced to 28 months in jail in London on Monday, Press Association reports.
Michael Coe, 35, approached the pair in Newham, East London, and demanded to know if they were Muslims, Southwark Crown Court heard.
He then called the girl a whore before grabbing the boy by the throat, throwing him to the ground and kicking him in the head. An associate of convicted British Islamic fundamentalist hate preacher Anjem Choudary, Coe had converted to radical Islam during a previous prison stint, the court heard.
At the sentencing, Judge Michael Gledhill told Coe: "You stopped to reprimand them, and you were acting as a self-appointed enforcer of your interpretation at the time of how Muslims should behave."
Gledhill added that the teenagers had denied being Muslim when challenged by Coe. "Denying their religion shows just how threatening you were," he added. Coe claimed he was acting in self-defence, but was found guilty of assault occasioning actual bodily harm and battery in August.
He had previously been convicted of religiously aggravated assault after telling a Muslim woman it was against Islam for her to talk to a group of men. Full Story
Anjem Choudary's bodyguard, known as the "Muslim enforcer", has been jailed for attacking a young boy because he was cuddling his non-Muslim girlfriend. Michael Coe, 35, was behind a so-called "Muslim Patrol", whereby he and other followers of convicted Islamic State recruiter Mr. Choudary tried to violently enforce Sharia law on the streets of East London.
Mr. Coe, who converted to Islam when imprisoned along with a known al Qaeda terrorist, was convicted of Actual Bodily Harm after leaving the 16-year-old boy bloodied and beaten in the street this April.
He allegedly demanded to know if the couple were Muslim, and called the girl, also 16, a "whore".
"Let that schoolgirl go", the boy was told, before he added: "How would you like it if your sister was cuddling?" When they replied, he said: "Why am I wasting my time with you if you are not Muslim?" Full Story
Other Stories of Interest
The end of Factory Jobs-China building Fully Automated Factories  (Dec 20)
Chinas UnionPay surpasses Visa-become world's biggest credit card firm (Dec 18)
Central Bankers Weapon-Inflation Kills Middle Class-Here's the solution (Dec 2)
Serendipity-Fortune favours the Informed (Nov 23)
Pension Crisis intensifies-35K New York Teamsters Face pension cuts (Nov 15)
Timeline of How America Provoked Russia & More  (Sept 23)
Alternative View Points- Stories Mass Media Hides From You  (Sept 23)
Compelling news-Stories Mass Media will never let you hear (Sept 23)
Donald Trump would return compliment to Putin (Sept 18)
Insanity prevails-Auto Loan Defaults Spike & Ford offers longer Financing (Sept 18)
It's not time to sell the DAX; in fact it's time to buy  (Sept 17)
A step back in time; Stock Market Corrections-Nothing but Buying Opportunities (Sept 17)
John Oliver on the Dangers of Sub-Prime Auto Loans (August 21)
On Fraud, Lies & Corruption Hillary Destroys Trump (August 9)
Currency devaluation wars & officers getting shot for nothing (August 9)
Fed's War on Cash; Germany Joins negative Interest Rate Club  (August 8)
Goldman Obtains information Illegally & Fined only 36 million (August 7)