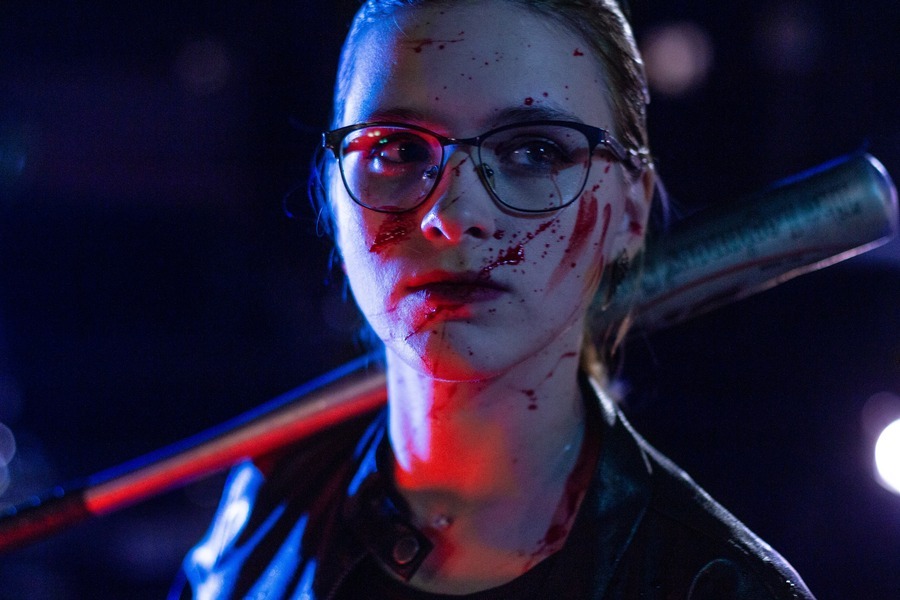 The Power of Patience: Investing during times of blood on the street Market volatility
Feb 12, 2023
Investing during market volatility can be a daunting experience, especially for those new to the stock market. Fear is a natural response to uncertainty and rapid market changes, and it's a common emotion experienced by many investors. Fear often results in irrational behaviour, causing investors to sell stocks in a panic and miss out on significant growth opportunities. During these times of fear, some of the best investment opportunities arise.
One of the most famous quotes in the investing world is attributed to billionaire investor Warren Buffett, who once said, "be greedy when others are fearful." This quote highlights the importance of investing during market corrections when stocks are being sold off at discounted prices. When stock prices drop, investors who remain calm and confident can purchase high-quality stocks at a lower price, which can lead to significant long-term gains.
Investing during times of market fear requires a long-term investment mindset and the patience to hold onto investments during volatile market conditions. It's essential to understand that stock market corrections are a normal part of the market cycle and are usually followed by periods of growth. Over the long term, the stock market has consistently delivered strong returns, even after considering market corrections.
Disciplined Investing in Uncertain Times: How to Take Advantage of Market Corrections
Investing during market corrections is not only about buying low and selling high but also about buying quality. In times of market fear, investors often sell off high-quality stocks along with low-quality ones, creating an opportunity for investors to purchase quality stocks at discounted prices. Quality stocks have a proven track record of delivering strong returns and tend to be less affected by market volatility compared to lower-quality stocks.
It's essential to have a diversified portfolio that includes a mix of stocks, bonds, and other investments to manage risk and take advantage of market opportunities. This approach allows investors to take advantage of stock market growth opportunities while reducing their overall risk exposure.
In conclusion, investing during market corrections requires discipline, patience, and a long-term investment mindset. By investing in high-quality stocks during times of fear, investors can take advantage of discounted prices and benefit from the long-term growth potential of the stock market. Market corrections are a normal part of the market cycle and provide opportunities for investors to buy quality stocks at lower prices. By investing with a long-term focus and a diversified portfolio, investors can take advantage of growth opportunities and manage their overall risk exposure.
It's worth noting that investing in the stock market carries risk, and investors should always seek professional financial advice before making investment decisions. While investing during market corrections can lead to significant long-term gains, it's essential to understand the risks involved and to invest with a long-term focus.
Articles highlighting the value of The Art of Capitalising on Fearful Moments
Why You Should Consider Buying Stocks During a Market Correction by The Balance https://www.thebalance.com/why-you-should-consider-buying-stocks-during-a-market-correction-4174917
Why You Should Buy Stocks During a Correction by U.S. News & World Report https://money.usnews.com/investing/investing-101/articles/why-you-should-buy-stocks-during-a-correction
The Case for Buying Stocks When They're Cheap by The Wall Street Journal https://www.wsj.com/articles/the-case-for-buying-stocks-when-theyre-cheap-11584536401
Why You Should Be Buying Stocks When Everyone Else is Selling by Forbes?https://www.forbes.com/sites/jareddillian/2020/03/12/why-you-should-be-buying-stocks-when-everyone-else-is-selling/?sh=3bb3afaa5f5f
Other articles to look into
Why You Should Buy When There's Blood on the Street by Nasdaq – This article explains why buying stocks during market corrections can be a good opportunity for long-term investors. It discusses the benefits of buying low and selling high, as well as the importance of having a diversified portfolio. https://www.forbes.com/2009/02/23/contrarian-markets-boeing-personal-finance_investopedia.html?sh=7f9e2d08b59a
Why It's Good to Buy Stocks When Everyone Else is Selling by The Balance – This article discusses why it can be advantageous to buy stocks during market downturns. It highlights the importance of having a long-term investment strategy and avoiding panic selling during times of market stress. https://www.thebalancemoney.com/stock-investing-for-the-individual-investor-3306182
Why Investors Should Buy When There's Blood in the Streets by Investopedia – This article provides an overview of the benefits of buying stocks during market corrections. It explains how investors can take advantage of market dips to buy quality companies at a discount. https://www.investopedia.com/articles/financial-theory/08/contrarian-investing.asp#:~:text=The%20worse%20off%20the%20market%20is%2C%20the%20better,buy%20is%20when%20there%27s%20blood%20in%20the%20streets.%22
Other Articles of Interest