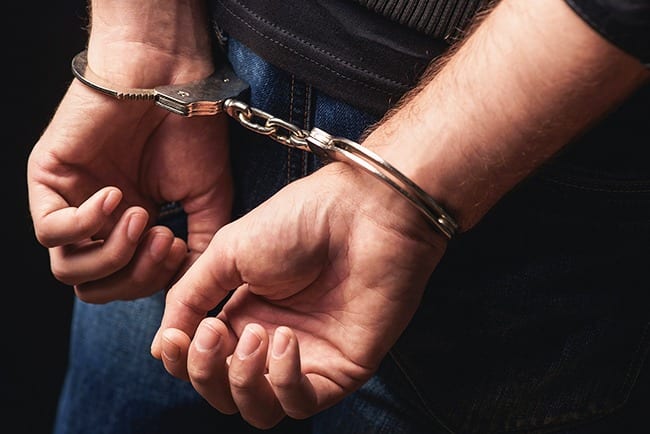 Editor: Johnathan Meyers | Tactical Investor
Types of crimes: Let's start with Sex Trafficking
Types of crimes: Uber Driver Helps lead to arrests
Elk Grove police are crediting Uber driver Keith Avila for helping rescue a girl out of sex trafficking — a girl he gave a ride to in his car, along with her two suspected female pimps on Monday night.
"They started like talking, like saying everything that was going on. Like what they're doing, child sex trafficking," Avila said.
Avila says he had just picked up the two women and a 16-year-old girl from Sacramento and brought them to the Holiday Inn in Elk Grove, where the two women allegedly pimped the girl out to a man for sex.
Minutes after dropping them off at the hotel, he called police for help. Full Story
A police officer was arrested Wednesday
after he was found to have had illicit relations with two women who were brought to Israel by a human trafficking gang to become prostitution, Hebrew media reported Thursday.
For the past several week's police were investigating a human trafficking gang from Eastern Europe and gathering evidence against a number of suspects who were arrested and indicted.
Some of the women were sent to a women's shelter, and at some point, commanders suspected, one of the interrogators exploited the women.
"The Israel police received a report today of a policeman who allegedly had forbidden sexual relations with a subject of an investigation," police said in a statement. "We view the incident, like every incident, extremely seriously, and it does not reflect the values of the police force and counters the integrity expected from every person in general and especially from a law enforcement agent." Read more
The head of the London police department's human trafficking unit
faces three professional misconduct charges for allegedly ordering the release a fellow officer swept up in a prostitution sting and then trying to cover up his tracks.
Sgt. Michael Hay was the supervisor of the human trafficking unit when he allegedly directed the unconditional release of a police officer from another force who had been arrested during an investigation into men buying sex from female prostitutes on April 19 in London, according to a notice of hearing released Tuesday.
The 18-year veteran is accused of taking steps to hide his conduct from supervisors and breaking police procedure by not notifying a superior when an investigation involves a fellow police officer.
"By releasing the police officer unconditionally, you provided preferential treatment to him simply because he was a police officer," the claim says, noting Hay failed to faithfully and impartially complete his duties. "Your conduct is likely to bring discredit upon the reputation of the police force . . ."
None of the allegations against Hay, who doesn't face any criminal charges, has been proven.
His lawyer, Lucas O'Hara, couldn't be reached for comment Tuesday. The case returns for its next hearing on Aug. 8.
Megan Walker, executive director of the London Abused Women's Centre, said she was shocked by the allegations against Hay.
"He did a tremendous job building up that trafficking unit," said Walker, who praised Hay for his work helping sex-trade workers.
The allegations won't affect the trusting relationship between sex-trade workers and London police, Walker added. "I don't think it's going to impact the work of the human trafficking unit."
Hay is one of two veteran London police officers currently facing separate professional misconduct charges. Read more
Types of crimes: Police Can't Keep Up Rising Sex Crimes Trend
Due to staff shortages and an increasing number of cases, the police can't immediately pick up all sex crime cases reported to them. At least 350 cases per year wait months to sometimes a year before the police have time to start the investigation and question the suspected perpetrator, the police confirmed to Nieuwsuur after the program's own investigation.
Cases on the waiting list also include serious sex crimes like rape, sometimes even if the suspect has been identified and violence was used. Other cases are given more priority – cases where safety is immediately at stake, or cases in which minor victims are involved.
The police and Public Prosecution Service acknowledge that it takes too long to get to some investigations. "Every year we have 3,500 sex crime cases that we have to carry out with 600 vice detectives. They are often complex cases and that everything is going digital also takes more time", Walter van Kleef, head of the vice squad, said to Nieuwsuur. Many new investigators have also been appointed that still need to be trained. "And in some teams, we have to deal with high absenteeism."
The Center for Sexual Violence confirmed to Nieuwsuur that victims have to wait longer than desired in some regions. "We need to do something about it because we know from practice that when people get frustrated and angry, it affects the processing process", said Iva Bicanic, head of the centre.  Full Story
A man tried to bludgeon his elderly father to death for sex crimes
Daniel Green, 31, was visiting his father David, 78, at Ravenswing Manor in Blackburn, Lancashire, on 29 March.
He launched the "explosive attack" after harbouring years of "resentment" for his father's history of paedophilia, Preston Crown Court heard.
Green, of no fixed address, was jailed for eight years and eight months.
The court heard the men had been watching television together in the home's lounge when support worker Katie Heslop heard Green shout out.
She rushed in to find him with a blood-soaked blanket wrapped around his arm and blood on his hands.
The room was spattered with blood and Green's father, who has dementia, had blood coming from his head. Full Story
Other Articles of Interest
Good Time To Buy IBM or Should You Wait? (Mar 15)
Is the Bitcoin Bull Market dead or just taking a breather? (Mar 8)
Is this the end for Bitcoin or is this a buying opportunity? (Jan 24)
Stock Market Insanity Trend is Gathering Momentum (Jan 10)
Is value investing Dead (Jan 9)
Irrational markets and Foolish Investor: perfect recipe for disaster   (Jan 5)
Stock market Crash Myths and Realities (Jan 3)
Bull-Bear Markets & Arrogance (Jan 1)
Will The Stock Market Crash In 2018  (Dec 11)
Has US Dollar Finally Hit Bottom  (Dec 6)
BitCoin Has Done What Precious Metals Never Could (Dec 4)
Experts Making Stock Market Crash Forecasts usually know nothing  (Nov 17)
1987 stock market crash anniversary discussions- nothing but rubbish (Oct 24)
Dow 22K Predicted In July 2017; Next Target Dow 30k? (Oct 15)
Anxiety and Greed Index Don't Support Stock Market Crash  (Oct 14)
Fed States Inflation is not an issue? (Oct 13)