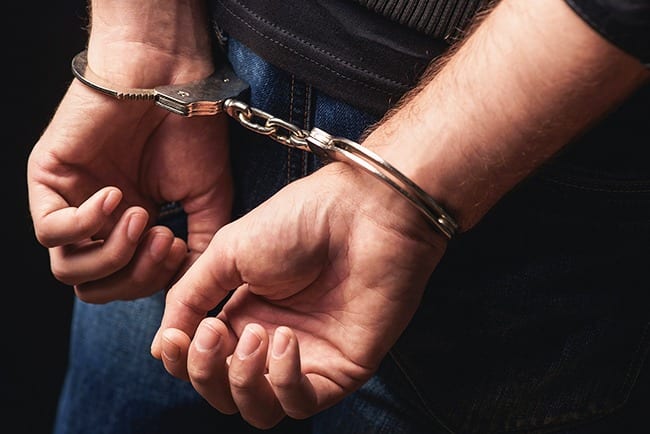 Editor: Johnathan Meyers | Tactical Investor
Comprehensive Types of Crimes List
Sex trafficking is a form of modern slavery that involves exploiting individuals through force, fraud, or coercion for commercial sex. Victims of sex trafficking are often vulnerable individuals who are deceived or coerced into this illicit trade and are subjected to physical and emotional abuse and psychological trauma.
This type of crime is prevalent worldwide and involves recruiting, transporting, and exploiting individuals, often across international borders. It is a lucrative business, generating billions of dollars annually for traffickers. The consequences for victims can be devastating, with many suffering from physical and mental health problems, including post-traumatic stress disorder (PTSD), depression, anxiety, and substance abuse. The fight against sex trafficking is ongoing, with law enforcement agencies, non-governmental organisations, and activists working together to combat this heinous crime.
Types of crimes list 2: Uber Driver Helps Lead to Arrests
An Uber driver in Elk Grove, California is being praised for his role in helping rescue a 16-year-old girl from sex trafficking. Keith Avila overheard the girl's suspected pimps discussing their activities and immediately called the police after dropping them off at a hotel. The two women were arrested for pimping and the girl was rescued. This incident highlights the ongoing issue of sex trafficking and the importance of public awareness and intervention. Full Story
A police officer was arrested Wednesday
According to Hebrew media, an Israeli policeman was discovered to have engaged in illicit relations with two women brought to Israel by a human trafficking gang for prostitution. The police had been investigating the gang and arresting suspects for several weeks. Some of the women were sent to a shelter, and it is suspected that one of the interrogators took advantage of them. The police said they viewed the incident seriously and that it did not reflect the values or integrity expected of law enforcement agents. Read more
The head of the London police department's human trafficking unit
Sergeant Michael Hay, former supervisor of the human trafficking unit, is facing three professional misconduct charges. He allegedly ordered the release of a police officer from another force who was arrested during an investigation into men buying sex from female prostitutes. Hay is accused of providing preferential treatment and attempting to hide his conduct from supervisors, violating police procedure. The claim states that his actions are likely to bring discredit upon the reputation of the police force.
None of the allegations  have been proven.
Sgt. Michael Hay's lawyer could not be reached for comment regarding the professional misconduct charges he faces for releasing a fellow officer arrested during a prostitution sting. The next hearing is set for Aug. 8. Despite the allegations, Megan Walker, executive director of the London Abused Women's Centre, praised Hay's work with the trafficking unit and believes it won't impact the relationship between sex-trade workers and the police. Hay is one of two London police officers facing professional misconduct charges. Read more
Types of crimes: Police Can't Keep Up Rising Sex Crimes Trend
The Dutch police are facing staff shortages and increasing cases, resulting in delays in investigating reported sex crimes. According to a recent investigation by Nieuwsuur, at least 350 cases per year wait for months, and sometimes up to a year, before the police have the resources to start investigating and questioning the suspected perpetrator. This backlog includes serious sex crimes like rape, even when the suspect has been identified and violence was used. The police prioritize cases where safety is immediately at risk or cases involving minor victims..
Due to staff shortages and increasing digital complexities, Dutch police struggle to investigate the rising number of sex crime cases. Victims sometimes wait months or up to a year for investigations to start, which is causing frustration and affecting the processing process, according to the head of the Center for Sexual Violence. The police and Public Prosecution Service admit that investigations take too long, and attribute the issue to the shortage of experienced detectives, high absenteeism, and the digitalization of the cases. Full Story
A man tried to bludgeon his elderly father to death for sex crimes
Daniel Green, 31, has been sentenced to eight years and eight months in prison for an "explosive attack" on his father David, 78, at Ravenswing Manor in Blackburn, Lancashire. According to Preston Crown Court, Green had harboured years of "resentment" for his father's history of paedophilia. The attack took place on 29 March, when the men were watching television together in the home's lounge. Support worker Katie Heslop heard Green shout out and found him with a blood-soaked blanket wrapped around his arm and blood on his hands. Green's father, who has dementia, was found with blood coming from his head. The room was spattered with blood. Full Story
Other Articles of Interest
Good Time To Buy IBM or Should You Wait? (Mar 15)
Is the Bitcoin Bull Market dead or just taking a breather? (Mar 8)
Is this the end for Bitcoin or is this a buying opportunity? (Jan 24)
Stock Market Insanity Trend is Gathering Momentum (Jan 10)
Is value investing Dead (Jan 9)
Irrational markets and Foolish Investor: perfect recipe for disaster   (Jan 5)
Stock market Crash Myths and Realities (Jan 3)
Bull-Bear Markets & Arrogance (Jan 1)
Will The Stock Market Crash In 2018  (Dec 11)
Has US Dollar Finally Hit Bottom  (Dec 6)
BitCoin Has Done What Precious Metals Never Could (Dec 4)
Experts Making Stock Market Crash Forecasts usually know nothing  (Nov 17)
1987 stock market crash anniversary discussions- nothing but rubbish (Oct 24)
Dow 22K Predicted In July 2017; Next Target Dow 30k? (Oct 15)
Anxiety and Greed Index Don't Support Stock Market Crash  (Oct 14)
Fed States Inflation is not an issue? (Oct 13)