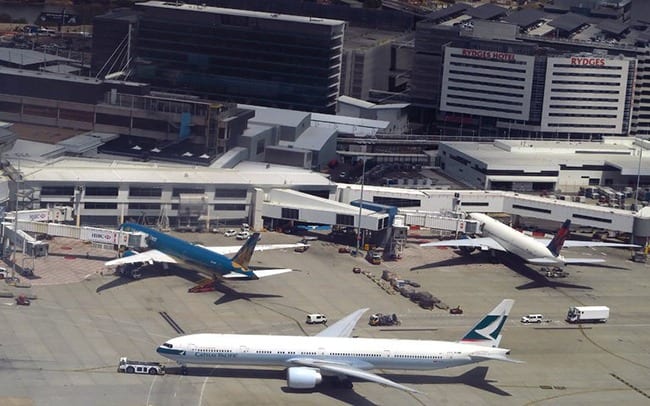 Editor: Johnathan Meyers | Tactical Investor
Paedophile Barred From Leaving Australia 
Australian Foreign Minister Julie Bishop and Justice Minister Michael Keenan gave news of the arrest at a press conference at the airport but did not disclose information about the man's destination, as he was still undergoing police interrogation.
"We picked up the first candidate this morning," Keenan said in a video posted on his Twitter account, standing in front of the airport's electronic border gates. He added, "We are serious about protecting Australian kids and protecting kids overseas as well."
Keenan said the laws are a world first. "The rest of the world is looking to Australia to see how this is going to progress," he said, quoted in local media.
20,000 Child Sex Offenders in Australia
According to the Australian government, there are an estimated 20,000 registered child sex offenders who have served their sentences but are subject to supervision and reporting obligations, as they continue to present a risk to the community.
"With almost 800 registered child sex offenders travelling overseas in 2016, and more than one-third doing so without permission, it was clear the existing passport legislation was not working," Bishop said in a statement.   Full Story
"People who are on the national child sex register have committed the most serious child sex crimes including in some instances against children under the age of thirteen. I can report that today a registered child sex offender was stopped here at the smart gates and has been prevented from travelling overseas", said Julie Bishop.
Other Articles of Interest
Stock Market Insanity Trend is Gathering Momentum   (Jan 10)
Is value investing Dead   (Jan 9)
Irrational markets and Foolish Investor: perfect recipe for disaster   (Jan 5)
Stock market Crash Myths and Realities  (Jan 3)
Bull-Bear Markets & Arrogance   (Jan 1)
Will The Stock Market Crash In 2018  (Dec 11)
Has US Dollar Finally Hit Bottom    (Dec 6)
BitCoin Has Done What Precious Metals Never Could  (Dec 4)
Experts Making Stock Market Crash Forecasts usually know nothing  (Nov 17)
1987 stock market crash anniversary discussions- nothing but rubbish ( Oct 24)
Dow 22K Predicted In July 2017; Next Target Dow 30k? (Oct 15)
Anxiety and Greed Index Don't Support Stock Market Crash  (Oct 14)
Fed States Inflation is not an issue?  (Oct 13)