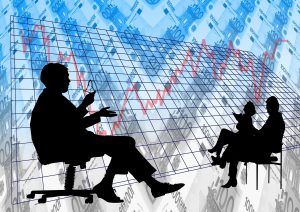 Sol  Palha
Sol is a self-taught student of the markets, having read widely conventional and non-conventional texts on all aspects of technical analysis and market timing. He graduated college with 2 full majors and one minor. His majors were Economics and Psychology  both of which he graduated with full honors, and his minor was in Sociology.  This has led to his conviction that Mass Psychology concepts are important investment tools. Sol  believes our education system is rotten to the core. His philosophy is that we enter the education system sane and emerge insane. " They don't want us to think, just regurgitate the verbal vomit they feed us, generation after generation and wipe out any new ideas and will power 90% of the population had before going in"
He has been studying the markets for over 18 years. He specializes in mass psychology, technical analysis and a new field of study that he has pioneered, Esoteric Cycle Analysis and Phase analysis. In addition, he combines multiple time frame analysis with standard deviation analysis in a unique way to help determine market tops and bottoms.  Traders who have heeded his predictions have profited greatly from their accuracy.
Sol's main purpose in writing is to educate by illustrating that one of the most powerful tools in investing is the simple concept of Mass Psychology and how the only way to win is to get rid of the mass mindset.  It is evident from his articles that he encourages individuals to learn and think for themselves. His hobbies include keeping up to date with all the new modern natural and scientifically  validated treatments, that emphasize healing the body naturally and when time permits he writes poetry.
Mitch Rothstein
He is an expert on Dividend, long term Investing and on spotting trend changes.
Analysts