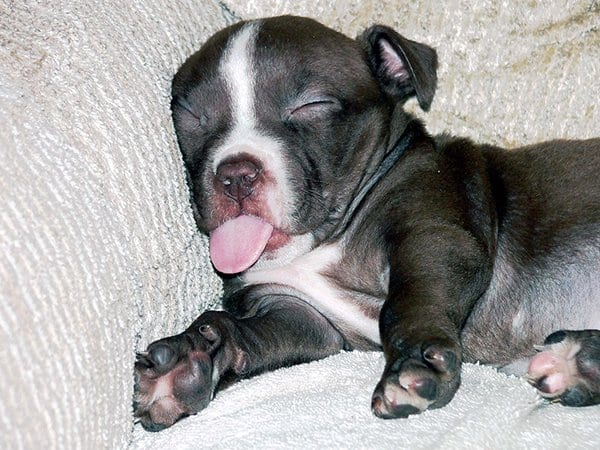 Editor: Philip Ragner | Tactical Investor
Lack of Sleep is Affecting Americans, Finds the National Sleep Foundation
Washington, D.C. (December 2014) Forty-five percent of Americans say that poor or insufficient sleep affected their daily activities at least once in the past seven days, according to the National Sleep Foundation's inaugural Sleep Health Index™. The Sleep Health Index™ is a new annual general population poll that tracks Americans' sleep behaviors and trends. The Index uncovers valuable insights into Americans' sleep beliefs, habits, knowledge and disorders and demonstrates areas for sleep health improvement.
Americans report good sleep quantity, but not quality.
Americans report sleeping an average of 7 hours and 36 minutes a night; on average going to bed at 10:55 p.m. and waking at 6:38 a.m. on workdays, and sleeping roughly 40 minutes longer on non-workdays or weekends.
Despite sleeping within the recommended number of hours a night, 35 percent of Americans report their sleep quality as "poor" or "only fair."Twenty percent of Americans reported that they did not wake up feeling refreshed on any of the past seven days.
Image removed.
Those who report poor quality sleep also report poor quality health.
Overall health was highly associated with sleep quality. Sixty-seven percent of those with less than good sleep quality also report "poor" or "only fair" health, with 27 percent reporting otherwise "good" health. Low life satisfaction and high stress were also related to sleep quality. Groups that reported poorer sleep quality were those with an annual income of less than $20,000, those with education levels of high school or less, and Americans between
Why Americans need more sleep- this video explains how much sleep you need 
1 in 3 adults don't get enough sleep
Americans don't respect sleep. As much as 40 percent of us say that we don't sleep enough, according to Gallup. Perhaps we have too much to do or work more than one job, preventing a normal sleep routine. Whatever our reasons, sleep is often not a high priority. We shouldn't take it so lightly: there is a growing mountain of compelling evidence that our casual disregard of healthy sleep is downright dangerous.
A meta-analysis published in the journal Sleep, found that too little sleep leads to an "unambiguous and consistent pattern of increased risk of dying."
A recent study in the European Heart Journal — the latest to draw the connection between too little sleep and cardiovascular disease made news. Looking at data from 21 countries, researchers found that those who usually slept six or fewer hours increased their risk of death by stroke or heart failure by nearly 10 percent over a 7.8-year period. On the positive side, the study found that among those who under slept, daytime naps may compensate and mitigate these risks: more on naps to follow.
The Centers for Disease Control (CDC) defines inadequate sleep less than 7 hours for a healthy adult, 18+ years old, but some researchers define it at 6 hours or less. For decades, researchers have known that sleep deprivation can lead to a variety of serious health issues. These include weight gain, Type 2 diabetes and increased inflammation, as well as behavioral and cognitive problems: depression, anxiety Full Story
Why Americans need more sleep and why many feel so tired all the time
Other Articles of Interest
Technica analysis of Stock Trends; Why both Technical Analysis & Fundamentals fail (April 8)
Stock Market Trends-Is the Stock Market Heading for a Crash? (April 4)
Political Polarisation: Trump-Brexit win Polarisation Grips Financial advisers (March 31)
War Between the U.S. & China will Destroy World Economy (March 24)
Should you fear Stock Market Crashes -Video  (March 24)
Why you should not be worried about a stock Market Crash Video (March 19)
The scary Stock market crash that experts are overhyping  (March 15)
Stock Market Crash 2017 or Continuation of Bull Market Video (March 15)
Fanaticism-Stock Market Crash 2017 or Continuation of Bull Market (March 15)