Women in Investing; Statistics suggest they are better than Men
More women than ever are entering the stock market. They now constitute 47 per cent of all investors, according to the National Association of Securities Dealers.  It is often said that woman make the best investors, but not traders. The reason is simple: trading involves a significant amount of risk, something men, as a rule, seem to crave, they have a thirst of action for the rush, and they love to feel the adrenaline in their blood surge. This can be observed very easily by the sports they love, by the cars they drive, the way they operate their vehicles etc. If we single out sports, you will notice that men like the more violent and aggressive sports such as football, ice hockey, soccer, rugby, car racing, motorbike racing etc.
Women in Investing: Why do They Outperform Males?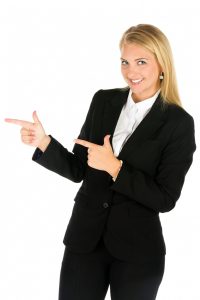 These desires date back to Stone Age times when the men were the hunters and the women the gatherers and housekeepers. It is something that is embedded in the male's genes and a few centuries is not enough to remove this thirst for action. Instead of hunting for food, men have merely changed the means with which they seek to get this rush. Now it involves rough sports, fast cars, etc
Women, on the other hand, are much less aggressive and this seems to be encoded in their genes.  As a result, women tend to invest rather than a trade; and in doing so, they are much more successful than men when it comes to investing in the markets. As the saying goes? Easy come; easy go.
Men want to get the gains as fast as possible while women as a group are more willing to wait and settle for steady but constant gains. If one follows the traders, one will see that they lose more than 90% of the time.  The few that win get immense spoils, but this is not a suitable foundation on which to build financial freedom.  It is usually the ideal recipe for bankruptcy.
Women investors are better  because they are less aggressive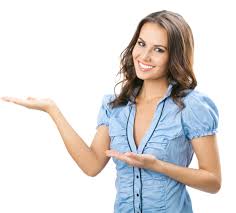 Women, on the other hand, invest and look for safety and, as a result, win far more often than men because they usually take the time to understand what they are getting involved with.  They also spend more time researching because of their lower threshold for risk. Also, as women climb up the ladder and increase their net worth, they are more likely to work with a financial counsellor or money manager.
We at the tactical investor understand these subtle differences between men and women investors. That is not to say that our services are only dedicated to female investors.  No, on the contrary:  we are just saying that we understand what females, in general, are looking for and have taken the time to incorporate this distinct difference in what women seek into the services we offer.
Women in Investing: it seems the trend is on their side (at least for now)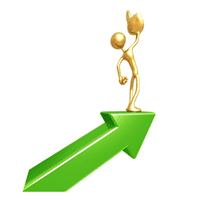 A study of more than 35,000 discount-brokerage customers by economists at the University of California at Davis found that between 1991 and 1997, women's portfolios earned, on average, 1.4 percentage points more a year than men's. Among single people, the difference was even more pronounced, with single women earning 2.3 percentage points more per year than single men.
Information from the National Association of Investors Corp. (NAIC), which represents about 37,000 clubs nationwide further added weight to the claim that females were better stock market investors. Through the end of 1998, all-female clubs had an average compounded lifetime return of 23.8 per cent a year, compared with just 19.2 per cent for all-male clubs
The University of California at Davis study found that
Overall, men traded their accounts 45 per cent more than did women, and that single man shuffled their holdings 67 per cent more than single women. "Men tend to be overconfident about their ability to pick stocks that can beat the market," says Terrance Odean, the study's co-author. "When you're more sure of yourself, you're more likely to take action."
Men's faith in their investment prowess is sorely misplaced.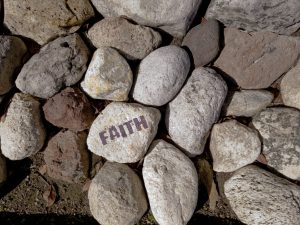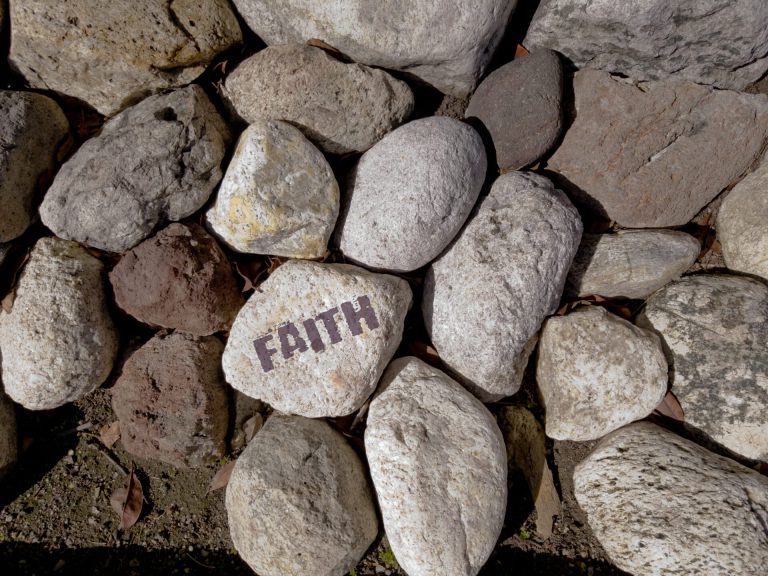 Women's portfolios return more, says Odean, not necessarily because women are better stock pickers but because of the higher transaction costs associated with the frequent trading drag down the men's returns. Both genders tend to buy stocks that underperform the ones they sold. Men, however, incur these losses far more often simply because they sell more often.
"The more trades you make, the worse off you tend to be,
even before you factor trading costs into the equation," notes Odean. For men hooked on the action of trading, Odean suggests putting the major portion of the money they have allocated to stocks — say, 90 per cent — in an index fund. Then take the remaining 10 per cent and "buy all the longs and shorts you like, play like crazy, have a ball." With that strategy, Odean says, you don't have to worry if your speculative picks lose a few percentage points because you know you have most of your money seriously and sensibly invested for the long term.
"You can get 90 per cent of the kick with 10 per cent of the money, and still show up at cocktail parties to brag about your winners," he adds
Women in Investing and Reasons for their success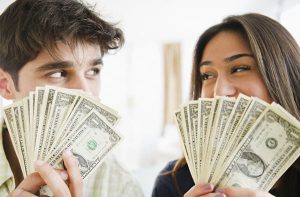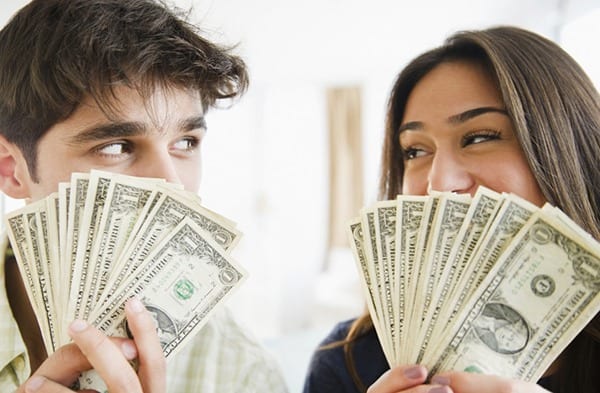 1)   They take more time to do research and understand what it is they are getting into
2)    They are more willing and likely to admit that they do not understand a particular concept or term when it comes to investing, whereas most men would rather die than admit they did not know the difference between a put and call
3)     Women investors also tend to be calmer when they approach an investment, and this is because they have usually done their homework. Also, they are more risk-averse, and won't go for those so-called quick insider tips.
4)     They also maintain tighter stops and are disciplined about maintaining those stops and not adjusting them constantly.
5)     Women investors usually have clear objectives and goals before taking a position or approaching a new investment
Compared to the performance of 10,000 UK private investors over the first 11 months of 2002. While the FTSE 100 index of leading shares dropped 20%, the average male portfolio fell by 19%. In comparison, the average female portfolio typically dropped just 4%, thanks to a tendency to pick "unadventurous but steady" shares which have performed relatively well in tough share markets such as household goods giant Unilever, foods group Associated British Foods, and retailer Boots.
More Data Indicating that Female investors have an edge over Male Investors
Digital Look recently updated the figures to look at the first three months of this year and found that women are still coming out on top. While the FTSE 100 fell 8% in the first quarter of 2003, and the average male portfolio fell by 9%, the average female portfolio was down just 4%. It's not just a British phenomenon. A survey for German firm DAB bank of its German customers in 2001 shows that women outperformed male investors by an average of 9.5%. And a study carried out by the University of California revealed women's overall portfolios gained 1.4% more than men's over a six-year period from 1991 to 1997, with single w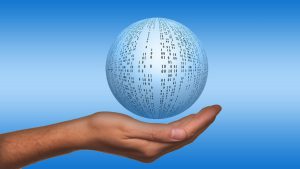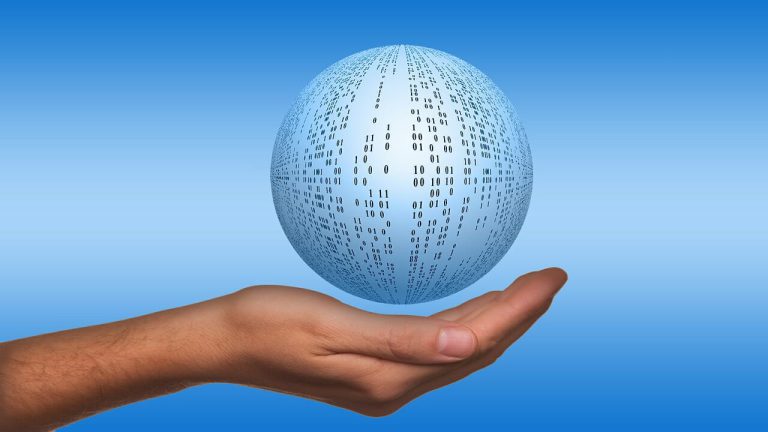 omen outperforming single men by 2.3%.
A few weeks ago ProShare, an industry-funded body for the promotion of share ownership, announced its annual awards. The gong for the best investment club went to the Fyg Leaf (it stands for "Fenland yoga girls learn everything about finance") from Lincolnshire, an all-female club that has worked together for the past three years to consistently beat the FTSE All-Share index.
This week a group of schoolgirls from Lord William's School in Thame, Oxfordshire, who made a whopping 141% profit on a fantasy portfolio of 100,000 in the space of seven months, were presented with ProShare's Portfolio Challenge Online Trader of the Year award, and a prize of 500 for their school.
So what's the explanation?
Diane Hay, chief executive of ProShare, says the answer lies in the way women approach an investment. "Women are calmer, more risk-averse, less likely to be persuaded to invest in a company because of a tip they were given in the pub," she explains. "They do more research than men and tend to have a clear objective in mind and will sell once that has been reached."
Ms Hay says this approach fits in with what is already known about gender differences. "We were the ones who did our homework at school and got better results than boys. We now apply the same methods to investment."
Helen Roberts of the Fyg Leaf club agrees. She says every investment the club makes is thoroughly researched by two or three of its nine permanent members. "We're not very devilish, not risk-takers at all," she says. " Operate a strict stop-loss strategy which means if a share drops below 10% of the price we bought it at, we automatically sell." Mrs Roberts points out that the club's members are not big investors. "We each put in a 100 lump sum to start and add 25 a month. We try to invest at least 500 a time and buy and sell as little as possible to keep transaction costs to a minimum."
The Fyg Leaf also draws on members' personal experiences to pinpoint stocks.
When one woman noticed retirement homes being built in her area, the club invested in McCarthy & Stone, the builder who specializes in apartments for the elderly. Over the past six months this share has risen steadily – a week ago, bid speculation drove it up to a 12-month high. Ms Hay says women are also more likely to invest in companies they understand than men. Female investors, for example, signalled well before Marks & Spencer's two-year stock slump that the shop was not keeping up with men's and women's fashions. "Women notice things like this. Maybe a store has the new season's clothes, and they can't find their size – this could indicate a good time to invest," explains Ms Hay. "They're good at picking up market trends in their environment. Men are more likely to go for 'boy's toys'."
Changes in the way we live mean women have to become more financially literate.
There are more single-parent families, more women buying homes and organizing pensions. Angela Knight of the Association of Private Client Investment Managers (Apcims) says women are taking a greater interest in investment.
"There is a growing number of all-women investment clubs and an increasing number of calls to our organization from women looking for investment information," she says. "There is a big appetite that needs to be satisfied."
But Ms Knight feels women are still being discouraged from entering a largely male-dominated industry. "Some financial institutions still regard themselves as male-only clubs," she says. "The language of finance and investment puts a lot of women off. Women are more candid about their lack of knowledge whereas most men would rather die than admit they didn't know what 'gearing' was."
Ms Knight is confident the situation will change as women earn more and become more familiar with a range of financial products. ProShare's Diane Hay is more cautious, though. She says: "Some big stores have woken up to the benefits of encouraging female clients to buy shares in the company – it means they spend more. But most brokers are still ignoring women and some investments, like spread-betting, are not being targeted at women at all."  ( source The Guardian sat May 24, 2003)
Women in Investing; we are destined to see more gender equality
This image speaks a thousand words and it clearly indicates that there is going to be a monumental shift in the financial industry as women are packing more might than ever before.   Based on the data provided it appears that female fund managers should outperform their male counterparts. Time will tell if this holds true, but for now, the trend is on the side of the female investor.
courtesy of https://www.visualcapitalist.com/
According to Forbes Female Investors are better
In a Fidelity survey called "Women and Money," fewer than 9% of respondents said they thought women were better investors than men.
Yet the data suggest just the opposite.
In a study titled, "Boys Will Be Boys: Gender, Overconfidence, and Common Stock Investment," researchers at Cal-Berkeley analyzed the common stock investments of men and women from over 35,000 households from February 1991 through January 1997. They found:
Men traded 45% more frequently than women
Women outperformed men by 0.94% per year
More recent research confirms these findings.
The Warwick Business School surveyed 2,456 investors, 450 of which were female, between April 2012 and July 2016. The group of women outperformed males in the study by about 1.2% per year.
Fidelity conducted another study where over 8 million investment accounts were reviewed. Conclusion: women earned higher returns and were better savers.
All of these findings make logical sense.
Men are more likely to be overconfident in their ability to actively manage a portfolio. That makes them susceptible to an "illusion of control," which is a tendency for people to believe they control chance outcomes more than they really do. This mentality often leads to over-trading and higher transaction costs that dilute performance. Full Link
Other stories of interest
How geopolitics can balance tensions between peace and war? (Sept 8)
China is secretly infiltrating Australia election interference (Sept 8)
Malaysia Eyes Starring Role in Islamic Finance (Sept 8)
BlackBerry Stock Is Testing a Very Important Price Point (Sept 7)
Snowflake boys: Grow up and be a man (Sept 6)
Fewer Millennials Thinking About Finances: Navy Federal Credit Union (Sept 3)
Millennials' Questionable Relationship with Religion (Sept 2)
Millennials Will Outnumber Boomers at the Ballot Box (Sept 1)
Shrinking School Districts in NJ a Sign of Millennial Shift? (Sept 1)
The Millennial Debt Crisis You May Not Have Heard Of (Aug 30)
Hollywood liberals deliberately denigrate rise of conservative millennials (Aug 30)
Introduction to Mass Psychology