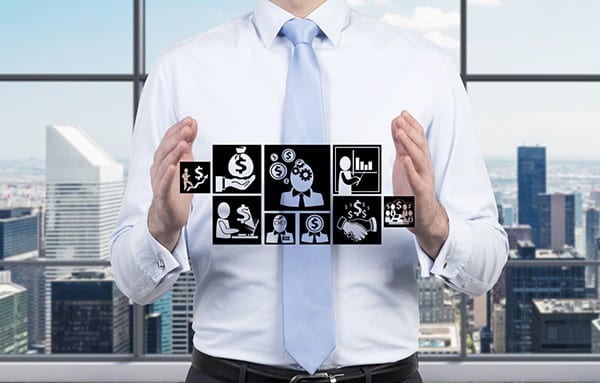 Financial Newsletter Services: Lies &More?
Our prime directive or main area of focus at the  Tactical Investor is on the topic of  Mass Psychology and on a secondary basis, we allocate some time to Technical analysis.  We don't pay much attention to the news, nor do we seek to recreate the news as many outlets do. Today's news is akin to gossip, good for the ears but terrible for your pocketbook.
Newsletters seem to be thriving in such an environment; they have taken the term sales pitch to the next level. They will come up with whatever crap they can imagine in order to lure a potential customer into trying their services. They promise excellent customer service and great returns, but what you end up with is mediocre customer service, and one usually tends to lose money with such a snake oil salesman. Good service does not need to use bombastic titles or slogans to attract customers. Their actions will speak for themselves, and usually, satisfied customers leave reviews on third-party sites. So that is where any investor should begin his journey; look at the reviews of these services that promise the sky but deliver less than sewage.
This begs the question; why do most financial sites, paid and free, think it is necessary to flood you with several updates a week when they can sum it all up in one update which could be sent out once a week or once every other week?  Because they want to sell you more crap, and secondly, they hedge their bets so they provide you with multiple scenarios so that they can come out and state, "you see, we got it right".
What will be left out of this future sales pitch is the countless number of times they got it wrong.  This is what we recently sent out to our paid subscribers in regard to our views on not flooding them with countless emails. For the record, we apply the same standard to our free newsletter service.
Financial Newsletter Services: Lying is the name of the game
Let's take this coronavirus pandemic, for example. the financial press is creating a mountain out of a molehill. every statistic possible is being twisted to support the desired narrative. What is that narrative, you ask? In a word, it's called "hysteria".
Exacerbated by the media and social platforms, hysteria makes the crisis seem even more significant than it is. It's not. And it's necessary sometimes to remind ourselves, and others, of this simple fact.
---
Whilst the scale of the coronavirus pandemic continues to increase, the last few weeks have seen the growth of a concurrent phenomenon: hysteria.
Exacerbated by the media and social platforms, hysteria makes the crisis seem even bigger than it is. It's not. And it's important sometimes to remind ourselves, and others, of this simple fact. The Centres for Disease Control and Prevention estimate that between October last year and March this year, already between 36,000,000 – 51,000,000 people have contracted the flu, and between 22,000 – 55,000 people have died from Full Story
Look at these bombastic claims on the potential Toll Of the Coronavirus
You've heard the apocalyptic claims. Imperial College in London – in a claim that would later get walked way back to far less fanfare* – estimated as many as 2.2 million U.S. deaths, depending on how drastically the population is locked down, locked out, and locked in. To reduce that figure to a "mere" 1.1 million, we would need to live a gulag life "until a vaccine becomes available (potentially 18 months or more)," they said.  The CDC has issued an estimate of as many as 1.7 million American deaths.
Yet with lesser measures in place now – and for a very short period – the market has crashed, we are experiencing more unemployment claims than at the height of the Great Recession, and there looms a real possibility of a worldwide depression.  And there are those who say those measures aren't nearly draconian enough. Full Story
Don't Fall for the Hysteria
In such an atmosphere financial newsletter services are going to push a slew of potentially remarkable therapies that are almost ready to make it to market.   They keywords to focus on are almost, most likely, should, etc, because what these jackasses are really stating is that the only thing they are certain of is that they will make a fortune if you follow their faulty advice.
Financial Newsletter Services peddling crap, but there is a silver lining
One way to measure the intensity of their buying is to check the sell to buy ratio. Any reading  2.00 is considered normal, and below 0.90 is considered as exceptionally bullish. The current ratio is 0.35. That is stunning to say the least and is a confirmation that this crash is a long term buying opportunity.
One week ago, we noted that the buying trend continued, and offered up the possibility that insiders might end up buying shares more often than they were selling shares – which is a rare event. This week, we are here to say that we wildly underestimated that possibility. Sell/buy ratios from Vickers are bullish when they are below 2.00. They are very bullish if they are below 1.00, which reflects the rare times when the number of insider purchase transactions is actually greater than the number of sell transactions. For example, a reading of 0.90 is very, very bullish.  Vickers' benchmark NYSE/ASE One-Week Sell/Buy Ratio is 0.33 and the Total one-week reading is 0.35. Insiders are not just buying shares, they are devouring shares. Insiders behaved in a similar fashion in late-December 2018 https://yhoo.it/2TV0cE2
Random thoughts on the Financial services offered at the Tactical Investor
The Tactical Investor places a very strong emphasis on Mass psychology so when we noticed that many companies/individuals thought it was a good idea to blast their subscribers with emails; we felt uncomfortable and took an opposite stance. At the Tactical Investor, it was decided that the number of updates/emails sent out should be reduced. Instead, we spent more time on the updates and only sent updates out when it was deemed necessary.
You did not join this service because you thought we would pat you on your back and tell you that you are a good old boy. If that is what you seek, a visit to the neighbourhood bar or pub should do the trick; after a few drinks, everyone will pat you on the shoulder and tell you whatever sweet lies you are looking to hear.  We, on the other hand, seek to provide you with information that is unbiased and that focuses on the trend.
Our goal is to make it easy for you to trade and stress is something we abhor; the only thing we dislike more than stress is a fool that gives into Panic.  You live once, only and you owe it to yourself to be open-minded and to understand that in the end all of us collectively probably know only a fraction of what this world contains.  It is, for this reason, we will never call ourselves experts or masters. We are at most advanced students of the market and life; we have no desire to stop the learning process.
Other Stories of Interest
BIIB stock Price: Is it time to buy
Stock Market Forecast for Next 3 months
Next Stock Market Crash Prediction
Dow theory no longer relevant-Better Alternative exists