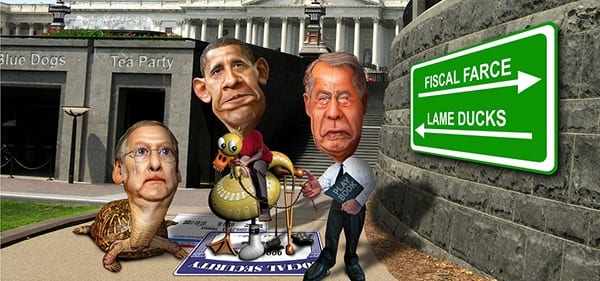 Editor: Philip Ragner | Tactical Investor
Washington Expels Russian Diplomats
President Donald Trump on Monday ordered the expulsion of 60 Russian diplomats the US identified as intelligence agents and the closure of the Russian consulate in Seattle, the most forceful action Trump has taken against Russia to date. Of those being expelled, 48 of the alleged intelligence agents work at the Russian embassy in Washington and 12 are posted at the United Nations in New York, senior administration officials said.
Russia and the United Kingdom have been embroiled in a bitter diplomatic fight since Russian former double agent Sergei Skripal, 66, and his daughter, 33-year-old Yulia Skripal, were poisoned in the English cathedral city of Salisbury on March 4.
British Prime Minister Theresa May called the broad move "the largest collective expulsion of Russian intelligence officers in history."
"We have no disagreement with the Russian people who have achieved so much through their country's great history. But President Putin's regime is carrying out acts of aggression against our shared values," she said Monday. "The United Kingdom will stand shoulder to shoulder with the EU and NATO to face down these threats."
During a debate in the UK parliament on national security and Russia, May gave new details on the Skripal case. Full Story
Washington Expels Russian Diplomat
The US has expelled 35 Russian diplomats as punishment for alleged interference into last month's presidential elections, giving them 72 hours to leave the country.
It will also close two compounds used for Russian intelligence-gathering.
A Kremlin spokesman told journalists in Moscow that President Vladimir Putin would consider retaliatory measures.
Dmitry Peskov said the actions were "a manifestation of unpredictable and aggressive foreign policy", and called them "ungrounded and not legal".
And the Russian embassy in the UK tweeted a visual gag calling the Obama presidency a lame duck. Full Story
Other Stories of Interest
Feds Interest Rate stance equates to Rubbish-Economic recovery is illusory  (Dec 24)
Stock Market Bulls, Stock Market fools-Market Crash next or is this just an Illusion  (Dec 21)
Trump Effect Rally-Useless Dow Theory and Stock Market Crash  (Dec 17)
Gold fools-dollar bulls and the long-term outlook for both Markets (Dec 9)
Inflation the Silent Killer Tax that's destroying Middle-Class America (Dec 5)
Dominant Stock Market Trends under President Trump (Nov 22)
Bears State Crude Oil Destined to Crash-Utter Rubbish (Nov 18)
50 Trillion in Cash illustrates Mass Anxiety-Dow Industrials will soar not Crash  (Nov 16)
Trump's victory Does not Sink Global Markets Proving Experts are Jackasses (Nov 10)
Trump-The New Stock Market vix Factor (Nov 6)
Crude Oil Market-Higher prices or Market Crash (Oct 28)
American's fear the Stock Market-Understanding Market Sentiment key to winning  (Oct 24)
Foreign banks Dump whopping 356 billion in US Debt  (Oct 20)
Corporate Americas Share buyback Binge only force Keeping Stock Market Bull Alive (Oct 13)
Stock Market Earnings Recession Nothing to Fear-Market Still Trending higher (Oct 7)
Fed Directly limiting Market Downside Action-Expect Stock Market rally not Crash (Oct 6)
Dow theory no longer relevant-Better Alternative exists  (Sept 30)
Mass Psychology states Trump win Equals stock market buying opportunity (Sept 29)
Information warfare-brainwashing tricks Government Employs (Sept 28)