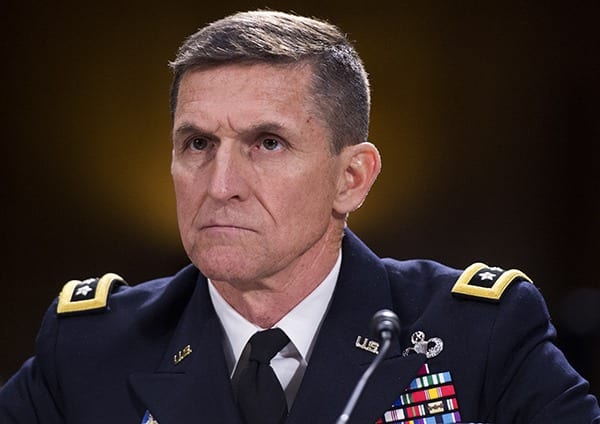 Editor: Johnathan Meyers | Tactical Investor
Donald Trump attacks FBI for 'destroying' Michael Flynn's life
Consider this article for it might prove to be interesting; a small excerpt is posted below.
World trade in merchandise is now expected to expand by only 1.2 per cent during 2019, in what would be the weakest year since 2009, when it plunged by nearly 13 per cent in the midst of the worst global financial crisis since the Great Depression. Only six months ago, the organization was forecasting more than double that pace of growth, a 2.6 per cent expansion in merchandise trade. NY Times.
Every disruptive event creates opportunities; once only has to know when to look for them. One can only spot new emerging opportunities if one is calm and does not follow the gloom and doom scenarios the mass media loves to come out with. In fact, if one looks at history one can see how the mass media went out of their way to stampede the crowd and make the situation worse. Some recent examples that come to mind are, the dot.com crash, the housing bubble, president Trumps election victory in 2015 and the list goes on. Global Trading Volume is Declining & It's A Non Event
Michael Flynn's cooperation with the Russia probe seemed to unnerve President Donald Trump on Saturday night, and he lashed out at the FBI for 'destroying' the ex-adviser's life.
'So General Flynn lies to the FBI and his life is destroyed, while Crooked Hillary Clinton, on that now famous FBI holiday "interrogation" with no swearing in and no recording, lies many times… and nothing happens to her?' Trump wrote.
'Rigged system, or just a double standard?' In a second tweet shortly after, Trump added: 'Many people in our Country are asking what the "Justice" Department is going to do about the fact that totally Crooked Hillary, AFTER receiving a subpoena from the United States Congress, deleted and "acid washed" 33,000 Emails? No justice!'
The tweets come the day after Flynn agreed to cooperate with the FBI's investigation into Russia's meddling with the presidential election.
Flynn pleaded guilty to lying about communicating with Russian ambassador and alleged spy Sergey Kislyak in December last year, before Trump stepped into office.
Donald Trump attacks FBI for letting Hillary Free
Critics say that violates the 1799 Logan Act, which forbids unauthorized Americans from representing the US government to foreign powers that are in dispute with the US.
On Friday claims emerged that senuor members of the Trump transition team, had identified Jared Kushner, Trump's son-in-law and close adviser, as the man who told him to liaise with Russia.
Trump's tweets on Saturday see him returning – as often happens when he is under attack – to a rhetorical line that worked well during the elections.
Other Stories of Interest
Experts Making Stock Market Crash Forecasts usually know nothing  (Nov 17)
1987 stock market crash anniversary discussions- nothing but rubbish ( Oct 24)
Dow 22K Predicted In July 2017; Next Target Dow 30k? (Oct 15)
Anxiety and Greed Index Don't Support Stock Market Crash  (Oct 14)
Fed States Inflation is not an issue?  (Oct 13)
Is Bitcoin a Bubble or Good Investment?  (Oct 9)
Stock market crash; best time to buy stocks   (Oct 6)
Nasdaq's Achievement Topples Stock Market Crash Argument  (Oct 5)
Stock Market Crash 2018; Another Buying Opportunity  (Oct 5)
Masses Trained to fear Market Crashes; why not embrace them?  (Sept 27)
Buy When the Blood in the Streets is flowing Freely  (Sept 13)
Dow 21K Predicted In August 2016 (Sept  9)