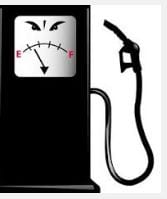 Top EV Battery Companies to Watch
Updated March 2023 
It's becoming increasingly clear that the gap between fossil fuels and renewable energy will continue to widen over the next decade. In fact, by 2030, the capacity added by renewable energy could be as much as 400% greater than that added by fossil fuels. As a result, it seems unlikely that oil will return to the lofty levels of $140.00 per barrel. For the next 12 months, oil is not projected to trade past $60 for any prolonged period of time.
One of the reasons for this trend is the decreasing cost of batteries, which makes electric cars more competitive with petrol-powered vehicles. Bloomberg predicts that by 2040, long-range electric cars will cost less than $22,000 in today's dollars. With battery prices falling 35% last year, the cost of an electric vehicle is projected to be comparable to that of a petrol-powered car by 2020.
As an investor, it's essential to be aware of these trends and take advantage of them. The saying "you have to be in it to win it" is particularly relevant in this context. Discussing these trends is not enough; one must take action and invest accordingly. The movement is in motion, and nothing can change that. So, use pullbacks in the market to place extra money or cut back on unnecessary expenses and invest in the market. Remember, the trend is your friend, and everything else is your foe.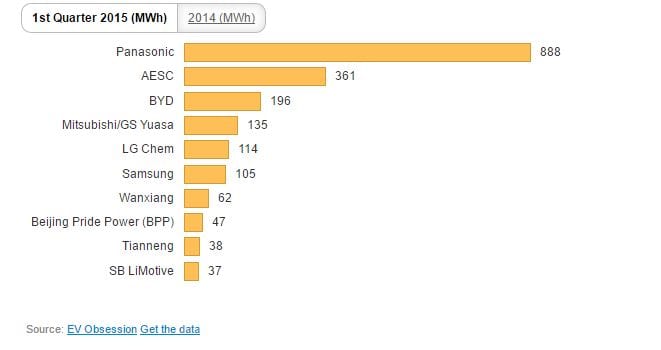 Source: EV Obsession
EV Battery News: Companies to consider
For prudent investors, it may be worth considering investing in companies making the shift to renewable energy and electric cars possible. The image below provides an extensive list of battery manufacturers that could be interesting. Use strong pullbacks to open new positions and conduct thorough research before investing.
Some symbols that may be worth considering include NIPNF (NEC Corp) and PCRFY (Panasonic Corp), two of the top battery manufacturers in the world. However, it's essential to note that investing always comes with risks, and investors should always do their due diligence before making any investment decisions. By closely monitoring market trends and taking calculated risks, investors can position themselves to benefit from the shifting energy landscape.
Latest EV Battery News: Accelerating the Transition to Sustainable Transportation
The electric vehicle (EV) market is witnessing remarkable advancements in battery technology, contributing to the growing adoption of EVs worldwide. One of the latest trends in the EV battery news is the development of solid-state batteries. These batteries promise increased energy density, faster charging times, and enhanced safety compared to traditional lithium-ion batteries. Companies like Toyota, QuantumScape, and Solid Power are at the forefront of this cutting-edge technology, with Toyota planning to unveil a prototype vehicle with solid-state batteries in 2023.
Another recent development in EV battery news is the improvement in battery recycling processes. As the number of EVs on the road increases, so does the need for efficient and environmentally friendly recycling methods. Companies like Redwood Materials and Li-Cycle are pioneering new recycling technologies to extract valuable materials from end-of-life batteries and reduce the environmental impact of battery production.
The Global Race for EV Battery Dominance
As the demand for electric vehicles surges, countries worldwide are vying for a competitive edge in the EV battery market. China currently leads in battery production, with companies like Contemporary Amperex Technology (CATL) and BYD dominating the market. However, the European Union and the United States are stepping up their efforts to become self-sufficient in battery production, spurred by recent EV battery news and technological advancements.
In Europe, the European Battery Alliance aims to establish a competitive and sustainable battery value chain within the region. The initiative has already attracted massive investments, with companies like Northvolt, LG Chem, and Tesla planning to build Gigafactories to produce batteries at scale.
The United States is also ramping up its battery production capabilities, driven by the Biden administration's push for clean energy and infrastructure. Companies like GM, Ford, and SK Innovation are investing billions of dollars in constructing new battery plants to meet the surging demand for electric vehicles.
 Investment Opportunities in the EV Battery Sector
Given the latest EV battery news and the rapidly evolving industry landscape, investors have a plethora of opportunities in the EV battery sector. In addition to established battery manufacturers like Panasonic and NEC, investors can also consider emerging companies specializing in advanced battery technologies, recycling processes, and raw material supply chains.
Some promising companies in the advanced battery technology space include QuantumScape (QS) and Solid Power (SLDP). Investors looking to capitalize on the growing need for battery recycling can consider Redwood Materials and Li-Cycle (LICY), while those interested in the raw materials aspect can explore opportunities in lithium and cobalt mining companies such as Albemarle (ALB) and Glencore (GLEN).
It's crucial to remember that investing in the EV battery sector, like any investment, carries inherent risks. As such, investors should conduct thorough research and due diligence before making any investment decisions.
In conclusion, the latest EV battery news demonstrates the significant strides being made in battery technology, global production capacity, and sustainable recycling methods. By staying informed about these trends and making strategic investments in the sector, investors can potentially reap the rewards of the transition to sustainable transportation. The future of energy and mobility is undeniably shifting, and electric vehicles are at the heart of this transformation.
Other related stories