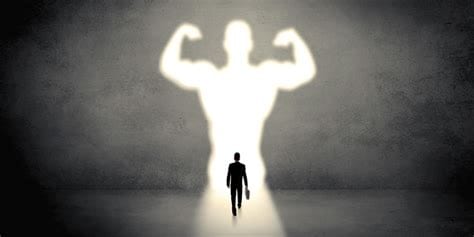 Strong Buy stocks: Follow the Insiders
Corporate executives and officers have been adding shares of their own firms over the past few weeks at breakneck speed. So much so that they're more bullish than they've been at most other points in the past decade, according to Sundial Capital Research.
Over that stretch — admittedly, one that occurred during a massive bull market — peak episodes of insider buying have been a good sign for stocks, with the S&P 500 up a median of 20% over the next year. Widening the lens back to 1997, the benchmark gained 12.6% in the 12 months that followed forceful insider buys. "There's enough here to consider insider positions a positive," Jason Goepfert, the president of Blaine, Minnesota-based research firm Sundial, wrote in a note Friday. "We just can't assume it's a pound-the-table buy signal like most of the other points over the past decade when trends were clearly more favorable." https://yhoo.it/2wmO3P6
The trend is clear, and the insiders know this; otherwise, they would not be purchasing shares at such an aggressive pace. One can find strong buy stocks by following insider action or looking for top-rated companies using IBD's relative strength rating system.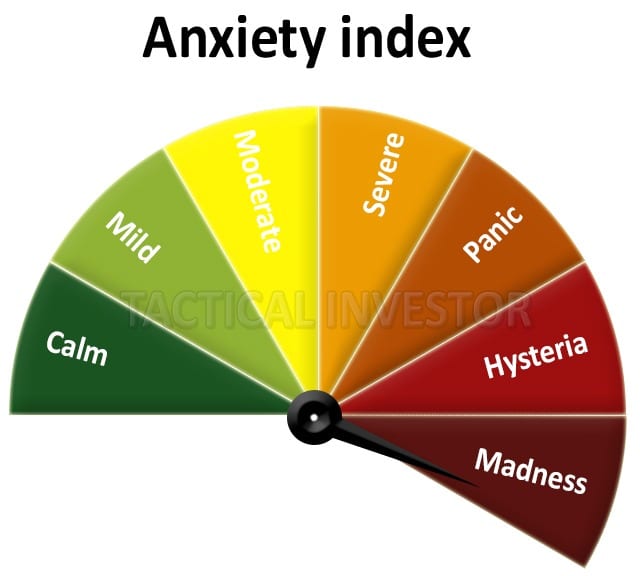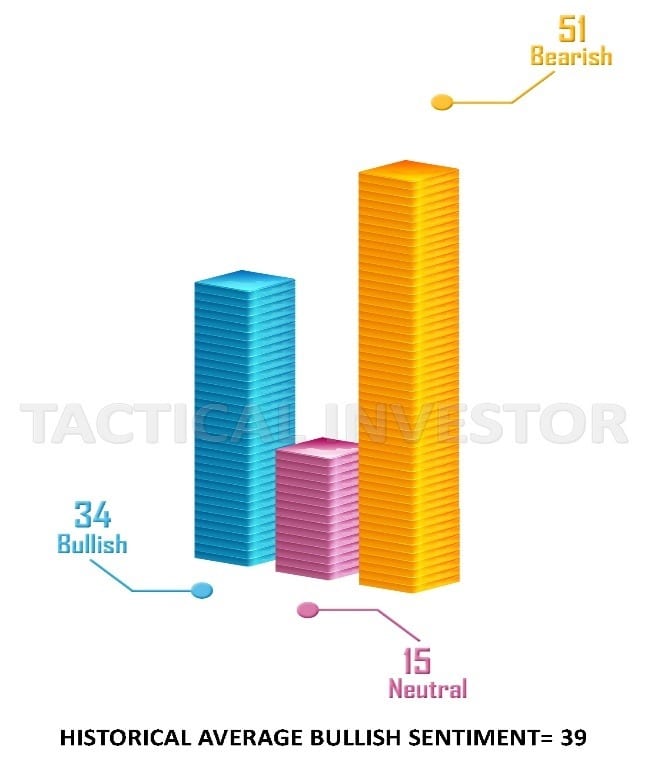 We are 99% sure that a "mother of all buys" will be generated shortly; the anxiety index is still stuck deep in the zone of madness, and the next pullback could push it right to the very edge. The secondary indicators posted below are trading in the extreme ranges and bullish sentiment while surprisingly high given the chaos is still below its historical average. Neutral sentiment rose, but it's well below its historical average. To trigger this buy, all we need is for neutral sentiment to test its recent lows or for our weekly indicators to move a tiny bit more.
The technical indicators (on the weekly chart of the Dow) are now in the oversold ranges; they just need to move a bit more into the oversold zone, and we will have a mother of all buy signals. As for the father of all buys, that will take a lot more work. So, we will not comment on it for now as nothing has changed since the last update.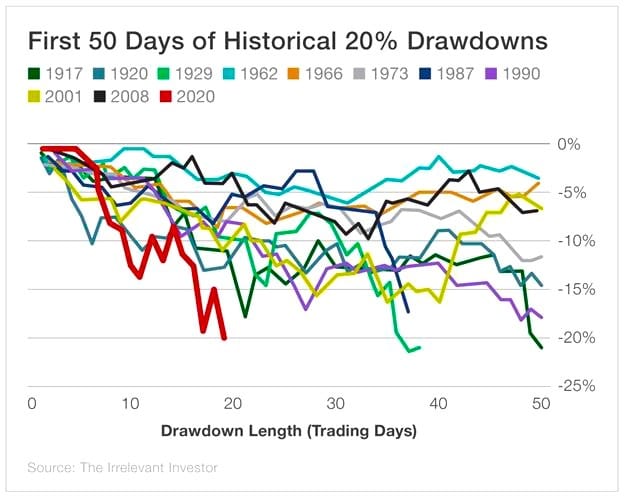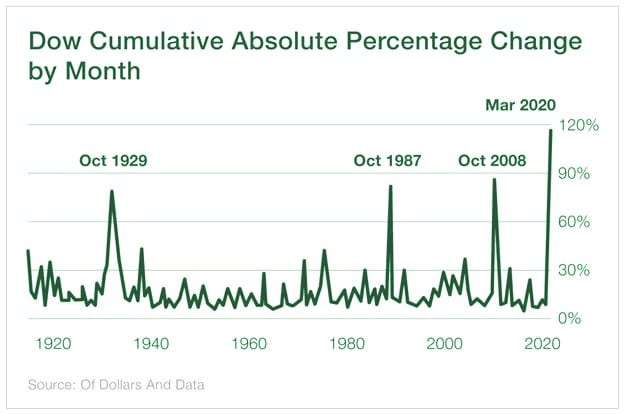 The two charts speak for themselves. The current action is even more intense than that of 1929 and what is the difference between now and then. We have an aggressive Fed, and this Fed is willing to do anything, including burn the entire middle class to support the markets. All the previous crashes started on a note of Euphoria; the current one is the only exception. This is truly a spectacular long-term opportunity in the making, for almost every market metric has been pushed into the insane ranges of the extreme zones. This clearly suggests that the insiders know what they are doing as they are loading up on stocks. So if one want's a list of strong buy stocks, the best thing to do is follow the leaders.
Hence, we can expect this bull market to surge to spectacular heights. However, this only serves to inform us that the real crash that will eventually occur will result in the Dow shedding at least 50% of its weight; however, we suspect that the damage will be north of 65%. 90% of the big mouths celebrating now will miss that crash for it will occur on a note of peace and tranquillity and these guys that are betting we will have a repeat of this hysteria-based action are dreaming. In other words, the next crash will start on a note of Euphoria, and it will catch almost everyone with their pants down. However, that is a story for another day.
Other Articles of Interest
Dow Jones Industrial Average Index Set To Defy Naysayers
Smart Money Acting Like Dumb Money
Market Crash 2020 Or Is This A Manufactured Crisis?
Dollar Strength Or Dollar Crash
The Angry Mob & The New Polarised World
Social Unrest And The US Dollar
Stock Buying Opportunity Courtesy Of Coronavirus
Market Trends: Focus on Fact And Not Fiction
Insider Buying And The Coronavirus Pandemic
Market Correction 2020; Long Term Trend Still Intact
Stock Trends & The Corona Virus Factor
Misdirection And Upcoming Trends For 2020 And Beyond
Trading The Markets & Investor Sentiment
Brain Control: Absolute Control Via Pleasure
Indoctrination: The Good, The Bad and the Ugly