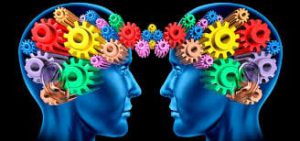 If we all knew everything then life would indeed be meaningless for it is the mistakes we make and the lessons we learn that give our life meaning and value. Sol Palha

 At the Tactical Investor, we combine Mass Psychology with the best aspects of Technical analysis to determine key market turning points. The articles by Sol Palha blend these two fields seamlessly and make for easy reading.
Don't waste time trying to predict the exact top or bottom in a market. This endeavour is best left to fools with plenty of time on their hands. Trying to identify the exact top or bottom is like trying to catch a falling a dagger; a painful process fraught with pain and failure. Instead, our focus is on determining whether the masses are Euphoric or in a state of panic; these two conditions are highly effective at signalling market tops and bottoms
 Good or bad is a matter of perspective; alter the angle of observation and the perspective changes.  
It is easy to do the wrong thing but quite hard to do the right thing when it comes to the stock markets
Sol Palha