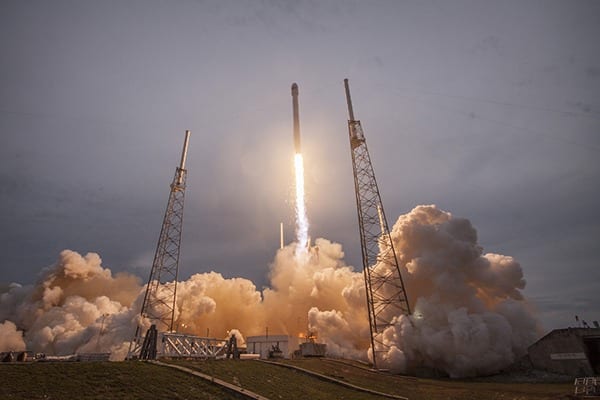 Editor: Vladimir Bajic | Tactical Investor
Musk Feuds With Coal Company Exec
So before we talk about Musk lets look at an interesting article:
Share repurchase programs are nothing new; they have been around for decades, and in most cases, one would view this type of action under a favourable light. However, for the past few years, companies have used this technique as a ploy to hide stagnating earnings or even falling profits.  The idea is very simple, and the rewards are lucrative as most corporate officers have incentive-based rewards.
Corporations borrow money for next to nothing and then use this to purchase huge blocks of shares; the number of outstanding shares drops and the EPS magically rises. Each year for the past six years the amount of money allocated towards share buybacks has soared because as we stated, this is the fastest way to increase EPS without doing a single thing magically.
In the good old days, companies would invest the cash they accumulated or the money they borrowed into activities that would improve the bottom line and not resort to financial gimmickry to create the illusion that all is well.  Instead of investing in their own business, corporations have been funnelling huge amounts of cash towards share buyback programs. Share Repurchase Binge Keeping Stock Market Bull Alive
Musk Feuds With Coal Company Exec who calls him out
Random video on Musk
Other Articles of Interest
Freedom & Independence-almost extinct & forgotten concepts  (Sept 23)
Observer or Participator determines your outcome (Sept 23)
Classic Article Clipping Coinage; prelude to Fiat & Central Bank Abuse (Sept 21)
Gold 25K plus-experts making those predictions will be dead before Gold hits those targets (Sept 20)
Mass Media Busted; Britain faring better After Brexit (Sept 5)
Listening to Main Stream Media guarantees Stock Market Losses  (Sept 3)
Psychological & Economic Deception Wall Street's Weapon of Choice (Sept 1)
Brexit Success: Manufacturing Activity Surges to 25 year high (Sept 1)
China's new 2.8 Billion Chip Maker will shake up Global Semiconductor Industry (Aug 30)
Stupid Hedge Funds Panic & Dump Apple & Netflix; buy baby buy  (Aug 30)