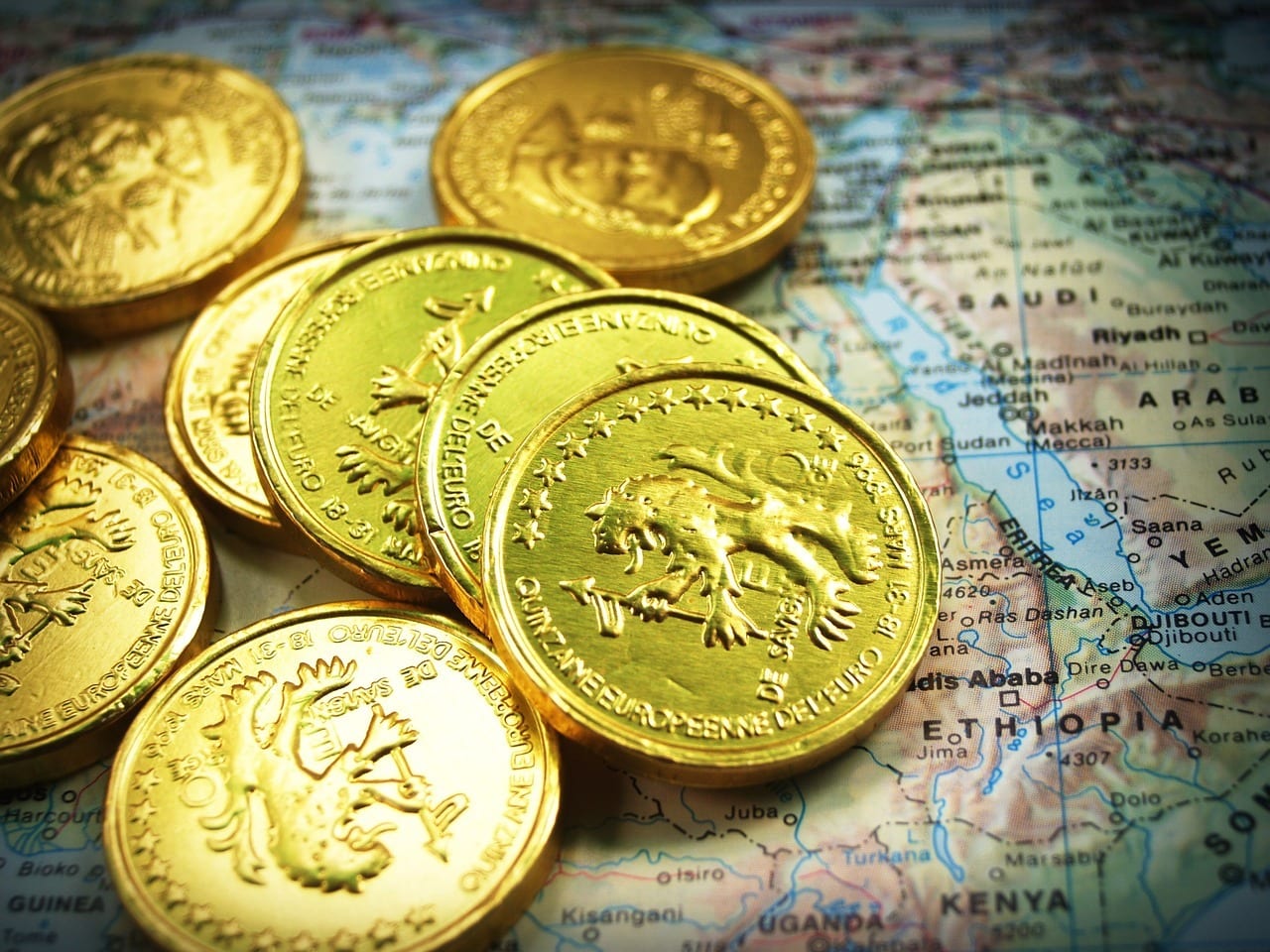 Updated in Nov 2019 
Gold Price Outlook
Gold would still have to remain above 1280 for the bullish outlook to hold, though it could trade down to 1250 without changing the outlook to bearish. A move to 1250 would simply turn the short to intermediate-term outlook to neutral, in line with the current long term outlook.  This extreme move in price is due to the fact that in the long term timelines the pattern and trend are both still neutral. Until it turns bullish we can expect wild swings in both directions.  Market Update August 26, 2014
If Gold can close above the 1200 to 1260 ranges on a monthly basis, the outlook will turn decidedly bullish. If this level is taken out then its virtually guaranteed that Gold will trade to new lows and take out its current low of 1185 with ease.  The dollar is rising and Gold has stopped trading in tandem with the dollar. Interestingly the Loonie is trading higher in unison with the dollar.   This is the back-breaking correction we spoke off a long time ago when Gold was trading at lofty levels.
Every major bull market experiences at least one back-breaking correction that gives one the impression that the bull market is over; this line of thinking is pure nonsense and we suspect this move down will scare many a gold bug.  Just remember that the best time to buy is when there is blood on the streets and right now the Gold market is bleeding and soon there will be raging river of blood; it's at this time the smart money will swoop in and scoop in large amounts of Gold for next to nothing and then laugh all the way to the bank in the years to come.   If you have extra funds, use the dips to add to your position, especially Silver bullion.
Gold Price Outlook Update 2019
We have a bullish MACD crossover on the monthly charts, and for the first time years, the trend is mildly positive. Now if Gold manages to close above 1500, then a test of the 1800 ranges with a possible overshoot to 1920 is likely. Silver is a laggard, and it will only start to take off after the action starts to heat up in the Gold markets, but Silver is likely to outperform Gold Bullion in percentage terms.  The pattern (currently) is stronger for Bitcoin than it is for Gold; however, things could change fast. In the short term time frames though Bitcoin investors should consider waiting for Bitcoin to let out some steam before deploying new capital.  Market Update July 31, 2o19
The crowd, for now, thinks paper money is better than Gold. Until the crowd thinks otherwise or embraces this bull market, the mother of crashes will have to wait.  Another thing that makes us a chortle is that these fools actually think the Fed is running scared; yeah right. These guys will be running scared with millions or billions of dollars socked away; if that is running scared we bet there are a lot of people that would love to join this camp.
Central bankers and their friends never run scared; they slide away with boatloads of cash waiting for the next opportunity to separate the masses from their wealth. The Gold Price outlook for 2019 is still bullish but investors should not get carried away; bitcoin has still done what gold will probably never achieve within the next 15 years if not longer in terms of price gains.  Market Update Oct 30 2019 
Gold price outlook update Nov 2019
Gold is at an interesting juncture; it cannot close below 1450 on a monthly basis. If it does the outlook will turn from bullish to neutral. Subsequently, because of the lacklustre action, it needs to close above 1550 on a monthly basis to have any hope of challenging 1800 and beyond. The long term trend is mildly bullish, but Gold is one of those strange markets where the trend can change very rapidly.  Overall we still expect Gold to trend higher over the next 6-9 months.
On the weekly charts, Gold is now trending upwards (price action-wise); the regression channels (three blue lines on the top of the chart) are trending upwards, so this indicates that the current pullback is corrective and that Gold is gearing up for the next upward leg.  Market Update Nov 25, 2019
Other Articles of Interest
Global Trading Volume is Declining & It's A Non Event  (Dec 20)
Dogs Of The Dow Jones Industrial Average  (Dec 10)
Trump Stock Market: Will Impeachment Hearings Derail This Bull   (Nov 21)
Negative Thinking: How It Influences The Masses  (Nov 15)
Leading Economic Indicators: Finally in Syn With The Stock Market?   (Oct 28)
Dow Stock Market Outlook: Time To Dance or Collapse (Oct 25)
What Is Fiat Money: USD Is Prime Example Of Fiat (Oct 13)
Yield Curve Fears As Treasury Yield Curve Inverts (Oct 12)
Current Stock Market Trends: Embrace Strong Deviations  (Oct 2)
Market Insights: October Stock Market Crash Update  (Oct 1)
BTC Update: Will Bitcoin Continue Trending Higher  (Sept 17)
Stock Market Forecast For Next 3 months: Up Or Down? (Sept 16)
Stock Market Crash Date: If Only The Experts Knew When (Aug 26)
Nickel Has Put In A long Term Bottom; What's Next?  (July 31)
AMD vs Intel: Who Will Dominate the Landscape going forward (June 28)
Fiat Currency: Instruments of Mass Destruction     (June 18)
The Retirement Lie The Masses Have Been Conned Into Accepting (June 15)
Stock Market Bull 2019 & Forever QE  (June 13)
Forever QE; the Program that never stops giving    (May 31)
Trending Now News Equates To Garbage; It's All Talk & No Action  (April 24)
Americans Are Scared Of Investing And The Answer Might Surprise You  (March 9)