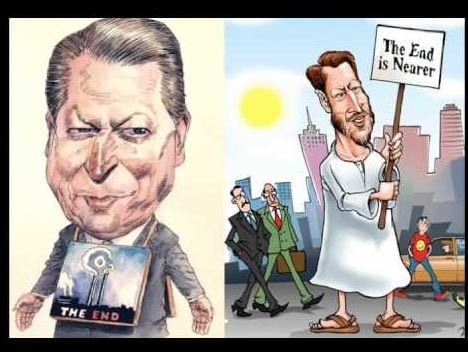 Unveiling the Purpose of the Global Warming Hoax
Updated Dec 2022
Close to 32,000 scientists signed this petition stating that the Global warming storyline is questionable.  Mass psychology clearly illustrates that if the masses believe in something, one should approach that topic cautiously. Translation; if the masses accept something like the Gospel, the odds state that the storyline will likely be flawed.  The Global Warming Hoax is a scam perpetrated by the elite to rob the poor.
Dr Ivar Giaever, a Nobel Prize-Winner for physics in 1973, states that Global warming is a non-problem.
Debunking the Global Warming Hoax
Suppose scientists don't believe in this hypothesis, and they have the credentials to understand the theory behind these claims. In that case, logic dictates that a rational individual should take the same route.  The leading players here are corporations and politicians.  Politicians are nothing but paid corporate prostitutes; therefore, the only time you can trust these two groups is when their lips are not moving.  This Video reveals the depth of the Global Warming Hoax and the lengths governments will go to serve their higher masters: these masters lie in the shadows.
Debunking the Global Warming Theory: Insights from Leading Scientists
According to Dr. Richard Lindzen, a professor at MIT, the National Academy of Sciences is providing predetermined answers in favor of carbon control, regardless of evidence. Geological records show that changes in the 21st century are neither exceptional nor persistent, and there is extensive literature discussing the benefits of increased carbon dioxide levels in animals and plants. Real polling of climate scientists is rare, but a 2008 international survey revealed deep disagreement regarding two-thirds of professional views. The majority of scientists did not believe that climate models can predict extreme weather events, temperature values, or sea level rise for the next 50 years. Full Story
A balanced view: Global Warming: A Hoax or Not?
 Questioning the Scientific Consensus
Global warming, often described as a gradual increase in Earth's temperature due to human activities, has been a topic of significant debate in recent years. While some firmly believe that it is a genuine phenomenon, others claim that it is a hoax, or at least that its impact has been greatly exaggerated. This article will present the opposing view, questioning the prevailing scientific consensus and examining alternative explanations for observed temperature trends.
 Flaws in Climate Models and Data
One of the primary arguments against global warming is that climate models are imperfect and, at times, unreliable. Critics argue that these models are based on assumptions and inputs that may be flawed or inaccurate, leading to potentially skewed projections. Moreover, some claim that historical temperature records have been manipulated or adjusted in ways that artificially inflate the apparent warming trend.
For instance, the Urban Heat Island (UHI) effect, which occurs when urban areas experience higher temperatures due to human activity and infrastructure, can influence temperature readings. Critics argue that this effect may not be adequately accounted for in climate data, thus potentially overstating the extent of global warming.
 The Role of Natural Climate Variability
Another argument against the notion of human-induced global warming is that observed temperature changes can be largely attributed to natural climate variability. The Earth's climate has undergone numerous fluctuations throughout its history, including periods of warming and cooling without human influence. Proponents of this view assert that the current warming trend could result from natural processes, such as variations in solar activity or volcanic eruptions, rather than anthropogenic factors like greenhouse gas emissions.
Furthermore, some sceptics highlight the fact that Earth's temperature has not risen consistently over the past century, with periods of both warming and cooling observed. This, they argue, suggests that the relationship between human activities and global temperature trends may not be as straightforward as proponents of global warming claim.
While the scientific consensus somewhat supports the reality of human-induced global warming,  others argue that there are legitimate reasons to question this view. Concerns about the accuracy of climate models, the potential influence of natural climate variability, and potential flaws in historical temperature data contribute to the ongoing debate surrounding this issue.
Global Warming Hoax Game Plan 
As a result of this push to prevent global warming, many sectors have taken it to the chin. Consequently, sectors such as coal could make great long-term investments due to the Global Warming Hoax ploy. Coal consumption will not drop; Asia will continue to embrace coal as cheap, and new coal plants will be almost as efficient as nuclear power stations. Contrarian investors can use the Global Warming Hoax to get into some energy stocks at rock-bottom prices.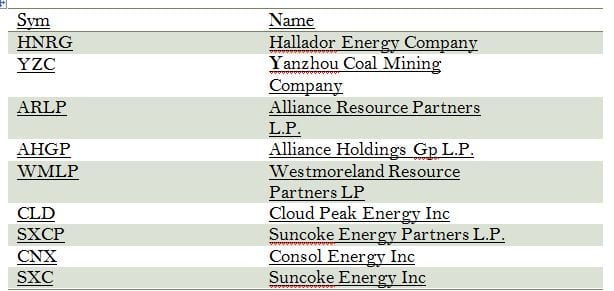 Other Related Articles