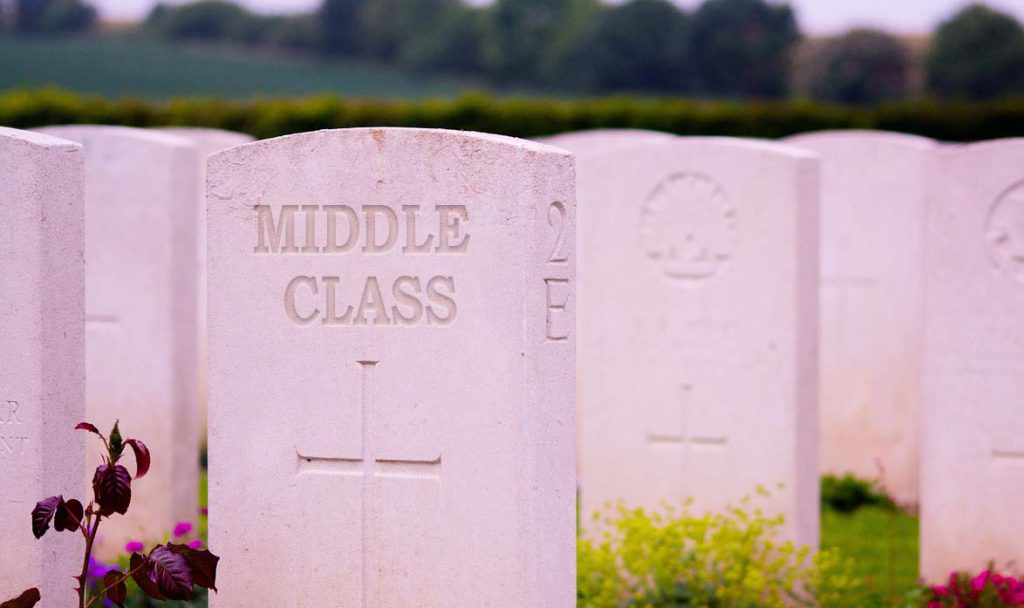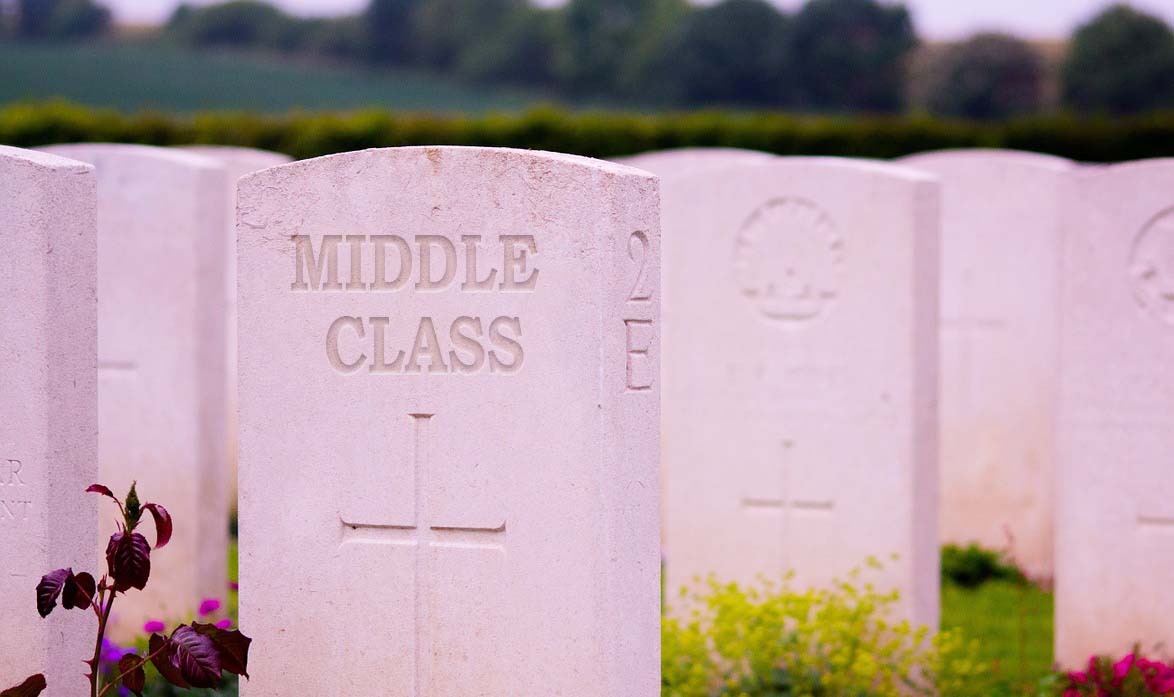 The Fed is on mission possible, and that mission is only possible because the masses have given up; they feel that the Government and the Fed will take care of them. Even though all the evidence to date illustrates that the Fed is only out to wreck havoc on the working middle class.
Central bankers worldwide lay path of destruction and misery
Sweden has further lowered rates from -0.35 to -0.5 in their bid to hit their pie in the sky target of 2% inflation. Switzerland and Japan have also embraced the negative rates bank wagon, and a host of European nations as illustrated by the chart below have embraced the devalue or die era.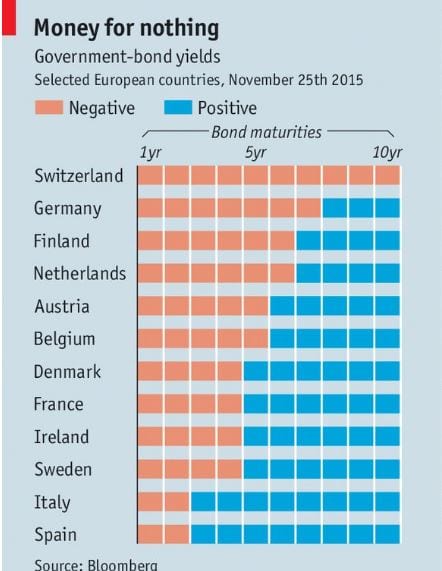 It is just a matter of time before this dance with negative rates becomes a Worldwide hit and central bankers around the world are forced to  implement these destructive policies.  In such an environment,  resistance is futile, and that is why we are sure it's just a matter of time before the Fed reverses course and starts to lower rates.
Our economic recovery is a lie and the facts below easily illustrate the depth of this lie
76% of families are living from pay check to pay check.
According to CBS 33% of families earning $75,000 per year; this phenomenon is not restricted to just the so-called working poor.
While the official unemployment rate is currently below 5%, the unofficial rate is close to 23% according to shadow stats.
[color-box color="blue"]We are in the midst of a full-blown currency war as a nation after nation jumps on the negative interest bandwagon.  There is no stopping this destructive race to the bottom; a nation can only hope to slow down the destruction of their currency [/color-box]
The key to the markets are the masses, and the masses believe that the Fed and the government can solve their problems. Until they think otherwise, nothing is going to change, and the outlook will continue to worsen.
Central bankers worldwide are on a mission to fuel another bubble. 
As you can see from the chart above,  there is a direct correlation between rates and property prices; the lower the rate, the faster prices rise. Hence, it goes without saying, that negative rates will fuel a housing bubble.
[color-box color="yellow"]Game plan
As central bankers are going to force you to speculate  you might as well have a gam plan in place before negative rates make their debut in the U.S.  The main driving force behind the markets are emotions (otherwise known as Mass Psychology); understand this and you will have a better understanding of how the markets operate and won't have to place your faith in shills on Wall Street who openly market themselves as experts.  Compile a list of blue chip stocks or stocks that are showing strong rates of growth. Two good metrics to look for would be strong quarterly earnings growth rates and or strong quarterly revenue growth rates.  Some companies to consider are HRL, PPC, OCLR, CIEN, AMZN, RTN, OA, etc.  [/color-box]
Video of interest: – Affinity For Negativity concerning investing
Other stories of interest:
People's QE: Central bankers forcing public to speculate (Feb 18)
Currency wars explode: Negative interest rate wars start (Feb 15)
Medvedev states Merkel's immigrant policy quite simply stupid (Feb 12)
Student debt clock Illustrates next major financial crisis (Feb 8)