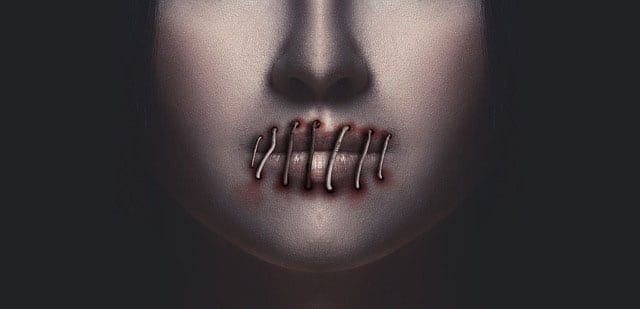 Turkish Crackdown On Women
Turkish authorities said the lyrics of a song protesting rape by Chilean feminist collective Las Tesis constituted a crime and riot police have broken groups of hundreds of women across the country gathering to perform the song and dance "A Rapist in Your Path" protest that has swept the world.
The crackdown highlights the gulf between the Islamist government's pledge to crack down on violence against women, and its actions.
At least 430 women have been killed by men in Turkey so far this year. Over the last decade, the number of femicide incidents rose in every year except 2011, the year Turkey became the first signatory of the Council of Europe Convention on Preventing and Combating Violence Against Women and Domestic Violence, dubbed the Istanbul Convention, according to data compiled by the We Will Stop Femicide Platform.
Fidan Ataselim, the general secretary of the platform, told Ahval in a podcast that there were other alarming issues in addition to the increasing number of murders.  Full Story
Turkish Crackdown On Women
Long before the attempted military coup against Mr Erdoğan's government in July 2016, press and artistic freedom was seriously under threat in Turkey. Anti-defamation and anti-terrorism laws had been used aggressively to target journalists and writers. Shafak herself was tried and acquitted in 2006 of "insulting Turkishness" because one of the characters in her novel The Bastard of Istanbul referred to the massacre of Armenians in the first world war as genocide.
After the coup attempt, Mr Erdoğan, to quote Turkish journalist Ece Temelkuran, "turned a crisis into an opportunity", and transformed this pressure into a full-scale purge. In the months afterwards, 150 media outlets were forcibly closed. In May, Amnesty described Turkey as "the world's largest prison for journalists". The targeting of Shafak's novels is just another twist in this tale of paranoia and repression. Full Story
Other articles of interest:
Why everyone should own some Gold & Silver Bullion  (June 12)
1st World Corporate America & Third World Regular America (27 May)
Negative rates will fuel the biggest Bull Market rally in History (25 May)
Millennials being squeezed out of Housing Market (20 May)
Problem is Fractional Reserve Banking-we don't need Gold standard (15 May)
BBC Global 30 Index Signals Dow industrial Index will trend higher (11 May)
Stock Market Bull not ready to buckle (4 May)
Fear mongers are parasites that profit from your fear (2 May)
Gold Bugs think & stop listening to Fear mongers  (1 May)
Fear mongers are parasites that profit from your fear   (27 April)
Plain evidence that financial experts know even less than Jackasses (26 April)