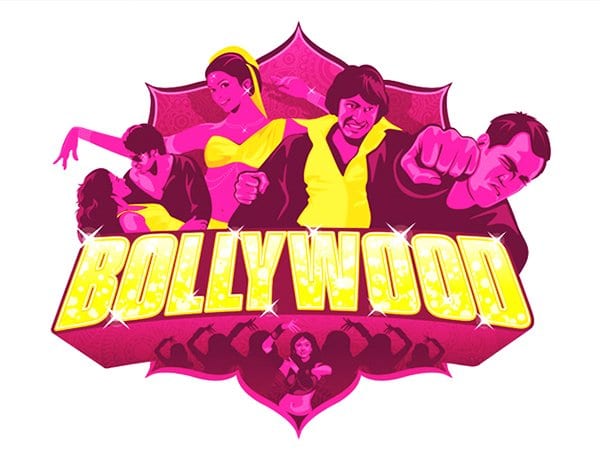 By Tom McGregor, CNTV Panview Commentator
Bollywood scandals: Worse Than Hollywood
Amid the media frenzy over Hollywood producer Harvey Weinstein, who was fired from his company and faces a long string of sexual harassment allegations, don't ignore India's film industry, Bollywood, dirty little secrets too. Tom McGregor takes a closer look.
Just like a thunderbolt striking when you least expect it, news broke out in the New York Times over the weekend that detailed disturbing behaviour of one of Hollywood's most powerful men, Harvey Weinstein, a movie mogul and major donor to the Democrat Party.
According to Variety, "Weinstein has been rocked by a devastating New York Times report documenting decades of legal settlements stemming from sexual harassment allegations levelled by former employees and associates, as well as accusations of improper sexual advances from actress Ashley Judd."
Hollywood has been well-known as a scandal-ridden place, where sexual improprieties, family break-ups and party-hard lifestyles have become the norm for movie moguls, actors and actresses alike.
Nevertheless, when it comes to real scandals, Bollywood may put Hollywood to shame.
Shakti Kapoor, Movie Villain on Casting Couch
It's not difficult to uncover a corrupt Indian film sector, just go to any Website search engine, and type, "Bollywood Scandals," and you'll get flooded with juicy gossip.
Easy to find an article, headlined, "10 Bollywood Sex Scandals That Shocked the World," posted by buzz.iloveindia.com.
#SpecialScreening of #Raktdhar garners massive support and love #ShaktiKapoor #MukeshRishi #JimmySharma #SanchitaBanarjee #ShabaazKhan pic.twitter.com/erVDdJBHY1

— Raktdhar (@raktdhar) October 5, 2017
Apparently, the Indian-version of Weinstein, a man who lures naive, young and beautiful women on a casting couch to engage in sex in return for promises to appear in upcoming film roles, would be Shakti Kapoor.
"In a casting couch sting operation, yesteryear's Bollywood villain Shakti Kapoor was caught red-handed as he requested sex in exchange for roles in Hindi movies," as reported by buzz.iloveindia.com. "A journalist had posed as a struggling actor who, as Kapoor claims, made advances towards him. Lured by the young woman, he admits having played along."
But Shakti Kapoor is not alone as a guru of casting couch villainy in Bollywood. Other directors including, Subhash Kapoor and Onir, were both rumoured to participate in similar lewdness.
Claiming Ignorance on Rape as Serious Offense
In most instances when a Bollywood actor stands accused of committing a crime, they first deny it, but if proven guilty they wear a mask of humility and apologize to the public.
But Bollywood star, Shiney Ahuja, who soared to fame in 2009 film, 'Gangster,' showed no remorse for his actions after evidence proved that he had raped his maid. He even recruited his wife to proclaim his innocence.
Later on, when confronted with the truth, Shiney Ahuja dismissed his criminal misdeeds, saying he "was unaware that rape was a serious offence."
Another actor, Aditya Pancholi, who is best known as Bollywood's favourite bad guy' was also caught sleeping with a maid, but the affair took a strange twist since the domestic servant was working for his then-girlfriend, Pooja Bedi, a model-actress.
Meanwhile, a few Bollywood stars have even inspired their children to follow up on the path to a scandal.
Bollywood scandals in some cases make those of Hollywood appear timid in nature.
Turning Porn Fantasies Into Reality
One of Bollywood's most critically-acclaimed actors, Mithun Chakraborty, has a son hoping to make it big in the movie business and was cast in Salman Khan's TV show, based on the life of the Great Gama. But he started the rumour mills rolling after posing for selfies with a porn actress.
"Couple of weeks ago, Mithun Chakraborty's son Mahaakshay aka Mimoh took to his Instagram to share a picture where he is seen alongside famous pornstar, Kayden Kross," according to bollywoodlife.com. "He went on to claim this meet his as a dream come true moment for him. He was awestruck as well starstruck like any die-hard fan would be."
Aishwarya Rai's Shocking Casting Couch Story Revealed By Shakti Kapoor
Ready, Set, Action: Keep Them Scandals Running
In the self-absorbed world of Hollywood, many people are led to believe that the biggest and most outrageous scandals can be found in the glitz and glamour of California's film industry.
Of course, it's easy to make such conclusions when following up on the sudden downfall of the movie mogul, Harvey Weinstein. Nonetheless, you can find plenty of seedy scandals in Bollywood as well, but that will create a bigger buzz of curiosity for movie fans.
Perhaps, Hollywood will face its demise in the global arena and Bollywood will emerge to play a starring role as producer of the world's most popular movies in the near future.
Other Articles of Interest
Stock market crash; best time to buy stocks   (Oct 6)
Nasdaq's Achievement Topples Stock Market Crash Argument  (Oct 5)
Stock Market Crash 2018; Another Buying Opportunity  (Oct 5)
Masses Trained to fear Market Crashes; why not embrace them?  (Sept 27)
Buy When the Blood in the Streets is flowing Freely  (Sept 13)
Dow 21K Predicted In August 2016 (Sept  9)
Minimum wage hike ignores impact of AI; companies will opt for Robots  (Sept 8)
Should You Be Worried About Inflation Rate In 2017? (Sept 6)
Wage Deflation here to stay: Robots Replacing Workers (Sept 5)
Price of Copper Signalling Inflation or higher Stock Market Prices (Sept 4)
Rate of Inflation not an issue according to Bond Market (Sept 2)