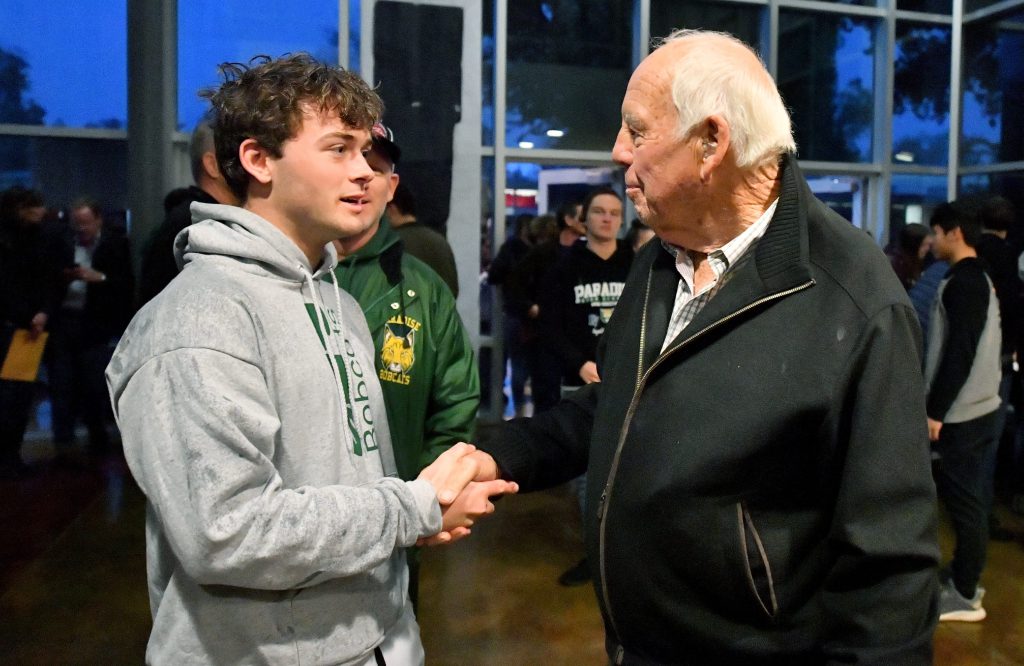 Bob Wilson's stupid decision: Pay Them To Work Instead Of Giving Away Free Money
Monica LeRossignol and her son are still stunned by the freshly printed $1,000 check, a gesture that's brightened the difficult, surreal reality of rebuilding their lives after losing their home and most of their community in Paradise, California.
On Tuesday night, her 17-year-old son, Trevor LeRossignol, and hundreds of other students, parents, and faculty members from Paradise High School gathered at Chico High School, as they have every week since the Campfire levelled their town, to catch up, give hugs, rifle through donations, and eat some warm food. But this gathering had a major bonus.
Stupid decision:  There Are Better Ways To Put This Money To Use
Bob Wilson, a Southern California real estate developer, was there giving out $1,000 to each of Paradise High School's 982 students and 105 employees, totalling about $1.1 million in donations.
"I gave him a hug," LeRossignol said. "He's a very generous and compassionate man. We talked a bit about how Trevor and his friends were going to continue to be Bobcats and graduate from Paradise, somehow."

https://www.youtube.com/watch?v=VF5KmNRMdhg
Like thousands of others, the 46-year-old lost everything in the catastrophic wildfire, which has killed 88 people, torched more than 153,000 acres and destroyed 14,000 homes. The mother, her son, fiancé, two nephews, and six other family members fled for their lives and are now crammed into two bedrooms at a friend's house in the nearby city of Chico, but "it's only temporary." Full Story
Other stories of interest
Risk and Opportunity; When To Buy & When To Run (Nov 28)
Risk To Reward Ratio & Opportunity Vs Risk   (Nov 27)
A clear illustration of why we often refer to experts as jackasses  (Nov 15)