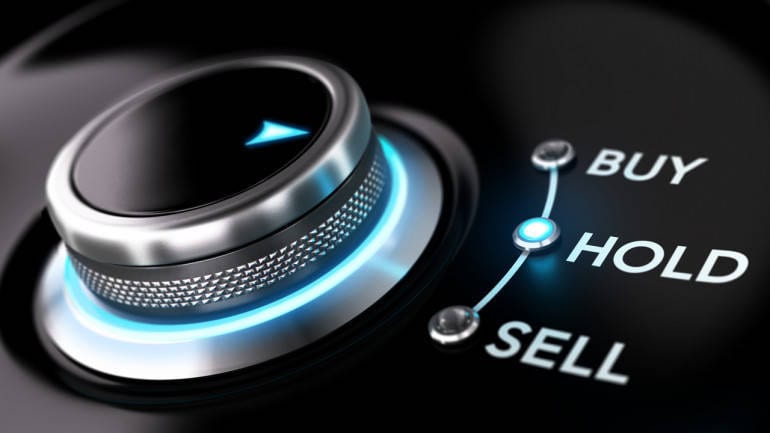 Learn The Stock Market Game; Expert opinions are akin to Trash
Forget your political orientation; this is not about politics but a simple exercise to illustrate why there is a familial resemblance between most experts and mules; they make a lot of noise but in the end, provide nothing of substance.
"I have no stocks. I advise people not to invest in the stock market, not now. Way too dangerous." Filmmaker Michael Moore, August 2017.
"It really does now look like President Donald J. Trump, and markets are plunging. When might we expect them to recover? A first-pass answer is never… So we are very probably looking at a global recession, with no end in sight." Paul Krugman of the New York Times the day after the election.
"Trump's domestic policies would lead to a recession." Former GOP presidential candidate Mitt Romney, March 2016.
"If Trump wins we should expect a big markdown in expected future earnings for a wide range of stocks — and a likely crash in the broader market (if Trump becomes president)." Eric Zitzewitz, the former chief economist at the IMF, November 2016.
Continued from Above
"Under Trump, I would expect a protracted recession to begin within 18 months. The damage would be felt far beyond the United States." Former Clinton and Obama chief economist Larry Summers, June 2016.
"Trump would likely cause the stock market to crash and plunge the world into recession." Simon Johnson, MIT economics professor, in The New York Times, November 2016.
"Citigroup: A Trump Victory in November Could Cause a Global Recession", Bloomberg Financial News headline, August 2016.
"I have never seen an election in which the markets have so strong of a view as to what was good and bad about the outcome. And what you saw was the markets rallying yesterday because of the FBI thing on Sunday. And the reason I mention this particularly is if the likely event happens and Trump wins you will see a market crash of historic proportions, I think…The markets are terrified of him." Steve Rattner, MSNBC economics guru and former Obama Car Czar, October 2016.
"Wall Street is set up for a major crash if Donald Trump shocks the world on Election Day and wins the White House. New research out on Friday suggests that financial markets strongly prefer a Hillary Clinton presidency and could react with panicked selling should Trump defy the polls and deliver a shocking upset on Nov. 8." Ben White, Politico, October 2016.
"A President Trump Could Destroy the World Economy", a headline of Washington Post editorial, October 2016.  Courtesy of Heritage.org
 Learn The Stock Market Game: Lesson Number 2
Listen to investors with a record, like Sir John Templeton.
1. Invest for a maximum total real return. In other words, take inflation into consideration
2. Invest – don't trade or speculate
3. Remain flexible and open-minded about types of investments
4. Buy low
5. When buying stocks, search for bargains among quality stocks
6. Buy value, not market trends or the economic outlook
7. Diversify. In stocks and bonds, as in much else, there is safety in numbers
8. Do your homework or hire wise experts to help you
9. Aggressively monitor your investments
10. Don't panic
11. Learn from your mistakes
12. Begin with a prayer
13. Outperforming the market is a difficult task
14. An investor who has all the answers doesn't even understand all the questions
15. There's no free lunch
16. Do not be too fearful or negative too often   Franklin Templeton
Three Priceless quotes on Investing from Sir Templeton
"To buy when others are despondently selling and to sell when others are avidly buying requires the greatest of fortitude and pays the greatest ultimate rewards."

"Bull markets are born in pessimism, grow on scepticism, mature on optimism and die on euphoria. The time of maximum pessimism is the best time to buy, and the time of maximum optimism is the best time to sell."

"If you want to have a better performance than the crowd, you must do things differently from the crowd."
Word to the wise
Don't waste time trying to predict the exact top or bottom in a market. This endeavour best left to fools with plenty of time on their hands. Trying to identify the exact top or bottom is like trying to catch a falling a dagger; a painful process fraught with pain and failure.
Other articles of Interest
The Ideal time to Buy Stocks is when the Masses are Panicking (Oct 27)
Trade is not that Important to America as it's a closed Economy  (Aug 3)
US dollar index chart Bullish: Dollar Expected to trend higher in 2018  (Aug 2)
Ron Paul- Biggest Stock Market Bubble in History  (July 20)
Stock Market Bull 2018 Still In Play; Buy The Dip (July 15)
Stock Market Crash 2018 Revisited  (July 12)
Uranium Bull Market 2018; The Crowd psychology Outlook   Updated (July 2018)
Stock Market 2018 Playbook; Follow The Trend (June 29)
Bear Market Fears-are they overblown? (May 28)
Stock Market Crash: Imminent or does this Stock Market Bull still have legs? (Apr 25)
Good Time To Buy IBM or Should You Wait? (Mar 15)
In order to Learn Stock Market investing you need to take experts opinions with a massive shot of whiskey.