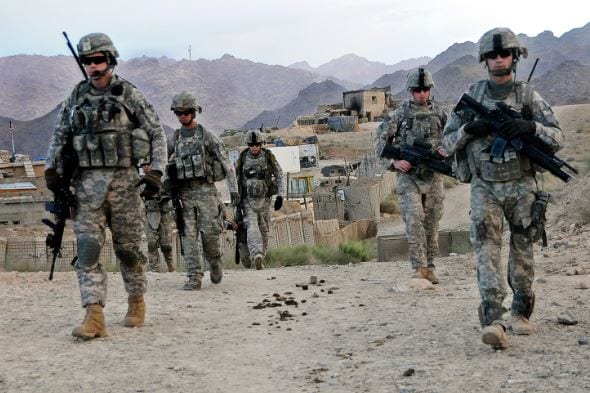 Deploying troops in Yemen: American government admits it
Let's quickly look at the top article of the week before getting into the current story.
We have been asked time and time again about what candidate or party we would support. Let's start by stating we never allow our personal views to infect or prejudice our outlook that is a recipe for disaster.  The players on both courts can be described as lobotomised individuals with drug-induced dreams of creating a brighter future but without a meaningful plan to bring these dreams to fruition.
Almost every politician is trying to look good instead of doing what is good for the nation; in the process, these politicians look more and more like snakes and hence, the low approval rating. If we were to ever endorse a politician it would have to be someone like Ron Paul, someone who favours the libertarian outlook, looks to control the debt, reduces our interference in foreign nations, tries to implement some hard money policies and most of all tries to improve the country instead of trying to help the corporate world fatten their wallets.  However, the odds are stacked against such a person, and so it's wishful thinking even to entertain the thought of someone like this taking the reigns of power. Trump Stock Market: Will Impeachment Hearings Derail This Bull
The Pentagon has acknowledged for the first time that it has deployed troops to Yemen more than a year after pulling out following military intervention by the Arab-led coalition.
The security void created after more than a year of war between loyalists of exiled government of Abd-Rabbu Mansour Hadi and the Shia Houthi rebels has been exploited by the al-Qaeda in the Arabian Peninsula (AQAP).
Pentagon spokesman Jeff Davis said on Friday that the United States military had also stepped up air strikes against AQAP fighters in the war-torn country.
A "very small number" of American military personnel has been working from a "fixed location" with Yemeni and Arab coalition forces – especially the Emiratis – in recent weeks around Mukalla, a port city seized by AQAP a year ago, Davis said.
"This is of great interest to us. It does not serve our interests to have a terrorist organisation in charge of a port city, and so we are assisting in that," the spokesman added.
He said the troops were helping the Emiratis with "intelligence support", but declined to say if they are special operations forces.
AQAP fighters have now fled Mukalla and other coastal areas, due to the government offensive.
The US is also offering an array of assistance to partners in Yemen, including air-to-air refuelling capabilities, surveillance, planning, maritime security and medical help. Full Story
Other articles of interest
BIIB stock Price: Is it time to buy
Stock market crashes timelines
Dow theory no longer relevant-Better Alternative exists
Apple Stock Predictions For 2020 and Beyond 
In 1929 the stock market crashed because of
Apple Stock Price Target: Is It Time To Buy AAPL
Anti Gmo: The Anti Gmo Trend Is In Full Swing?
From GMO Foods To GMO Humans: What's Next 
Apple Stock Buy Or Sell: It's Time To Load Up In 2020