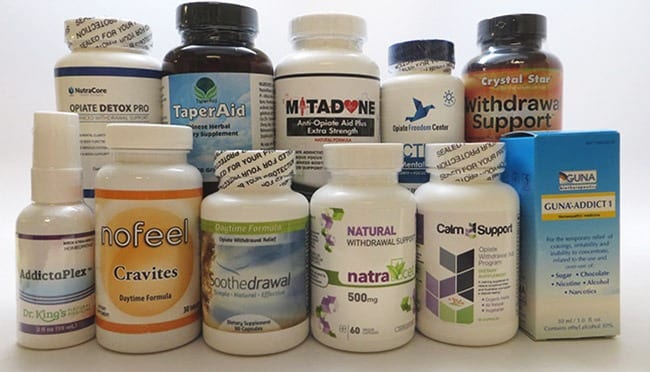 Editor: Philip Ragner | Tactical Investor
Dangerous Supplements
I recently interviewed Catherine Price, author of Vitamania: How Vitamins Revolutionized the Way We Think About Food. The book is a habit-altering romp through the seemingly banal topic of vitamins.
Price got the idea for her book when her husband asked her the question, "What's a vitamin?" and Price found that she didn't have an answer. Vitamins, to spare you the suspense, are organic compounds that we tend to come across in food—and without which we would die. There are 13 human vitamins: A, C, D, E, K and seven B vitamins (thiamine (B1), riboflavin (B2), niacin (B3), pantothenic acid (B5), pyroxidine (B6), biotin (B7), folate (B9) and cobalamin (B12)).
Although the book was published in 2015, it couldn't feel more relevant today. From Gwyneth Paltrow to Alex Jones of Info Wars, it seems like everyone is promising that vitamins— and their creepy alter ego, supplements—can soothe what ails us. Supplements are now a multi-billion-dollar industry that many say will continue to grow. Full Story
Dangerous Supplements: Do Some Research before you buy
Team Clark is adamant that we will never write content influenced by or paid for by an advertiser. To support our work, we do make money from some links to companies and deals on our site. Learn more about our guarantee here.
Scammers are targeting Americans who are addicted to opioids by marketing phoney treatment options, according to a new warning from the Better Business Bureau.
"The FDA is increasingly concerned with the proliferation of products claiming to treat or cure serious diseases like opioid addiction and withdrawal," -said FDA Commissioner Scott Gottlieb, M.D. "People who are addicted to opioids should have access to safe and effective treatments and not be victimized by unscrupulous vendors who are trying to capitalize on the opioid epidemic by taking advantage of consumers and selling products with baseless claims." Full Story
Common supplements can have surprising interactions with drugs
"Things that are natural are not necessarily safe," says David S. Seres, MD, director of medical nutrition and associate professor of medicine at Columbia Medical Center.
He explains that much of the reasoning for taking different supplements comes from looking at large populations that consume these substances through diet and seem to have positive health outcomes as a result. However, when a substance is put in supplement form, it's much more concentrated.
"Consumers should not be surprised that there is the potential for interactions and toxicity when it comes to supplements," he says. Full Story
Other Stories of Interest
Is the Bitcoin Bull Market dead or just taking a breather? (Mar 8)
Is this the end for Bitcoin or is this a buying opportunity? (Jan 24)
Stock Market Insanity Trend is Gathering Momentum (Jan 10)
Is value investing Dead (Jan 9)
Irrational markets and Foolish Investor: perfect recipe for disaster   (Jan 5)
Stock market Crash Myths and Realities  (Jan 3)
Bull-Bear Markets & Arrogance (Jan 1)
2017
Will The Stock Market Crash In 2018 (Dec 11)
Has US Dollar Finally Hit Bottom  (Dec 6)
BitCoin Has Done What Precious Metals Never Could  (Dec 4)
Experts Making Stock Market Crash Forecasts usually know nothing (Nov 17)
1987 stock market crash anniversary discussions- nothing but rubbish (Oct 24)